Platform Engineer Resume Samples
Platform Engineer Resume Samples
4.8
(
26
votes) for
Platform Engineer Resume Samples
The Guide To Resume Tailoring
Guide the recruiter to the conclusion that you are the best candidate for the platform engineer job. It's actually very simple. Tailor your resume by picking relevant responsibilities from the examples below and then add your accomplishments. This way, you can position yourself in the best way to get hired.
Craft your perfect resume by picking job responsibilities written by professional recruiters
Pick from the thousands of curated job responsibilities used by the leading companies
Tailor your resume by selecting wording that best fits for each job you apply
Resume Builder
Create a Resume in Minutes with Professional Resume Templates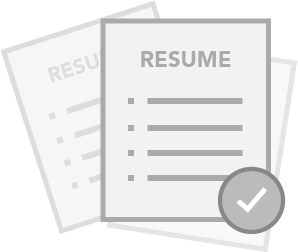 CHOOSE THE BEST TEMPLATE - Choose from 10 Leading Templates. No need to think about design details.
USE PRE-WRITTEN BULLET POINTS - Select from thousands of pre-written bullet points.
SAVE YOUR DOCUMENTS IN PDF FILES - Instantly download in PDF format or share a custom link.
39810 Lessie Loaf
New York
NY
39810 Lessie Loaf
New York
NY
Phone
p
+1 (555) 272 4587
Lead Platform Engineer
Lead Platform Engineer
Lead Platform Engineer
Work with developers, testing team, and peers to design and develop automated solutions and tools for monitoring
Architects development work to create tools that span multiple business units
Create new methods for Big Data and lead developing of accelerators
Develops broad technical solutions that meet specifications and that impact future development and operations
Designs, develops, test, deploys, maintain, and improves high-volume transactional software platform(s) and infrastructure
Develops and reviews architecture, platform and infrastructure plans, develops and guides staff
Expertly utilize distributed/parallel processing for information management solution design and development
Client Platform Engineer
Client Platform Engineer
Client Platform Engineer
Assist in developing, define and create best practices processes for directory infrastructure
Established facility management standards/best practices to ensureoperation consistency across project/facility management teams
Collaborate and work with cross-functional teams to manage client systems as they relate to internal Infrastructure
Determine and manage client platforms and management tools/processes
Provide communications on all escalated issues to management and other support teams
Manage systems changes through change request process & provide status reports to the relevant parties
Manage client platform management systems
Platform Engineer
Platform Engineer
Platform Engineer
Work with desktop tools distribution automation and develop best practices for application development in the Shared mobile application services platform
Think about performance all the time, and proactively work to make our platform better
Develop application enhancements to improve business performance
Works closely with integration, network, database, security and development teams
Work with desktop tools distribution automation and develop best practices for application development in the Shared platforms
Manages relationships with internal and external development partners on hardware design and development
Support the development team in releases and promotions (including core upgrades) from development through to production
Bachelor's Degree in Computer Science
Bachelor's Degree in Computer Science
Bachelor's Degree in Computer Science
Able to articulate past experience delivering production-quality code for highly available, distributed systems
Solid knowledge of Virtualization technologies from VMWare (ESXi, vSphere, Hypervisor) and Microsoft Hyper-V (2012 and higher)
Solid knowledge of client deployment, security, Active Directory and controls, error and event log management
Excellent organizational and problem-solving abilities that enable you to manage through creative abrasion
Strong Docker knowledge (and you should be excited with v1.12 and swarm mode orchestration features)
Strong skills and knowledge of MSMQ, IIS, Registry management
Fluency in C and scripting in Shell. Scripting in Perl or other high level languages also highly desirable
Experience designing scalable, testable, production-ready systems
Excellent verbal and written communication skills, with an ability to drive projects
Basic scripting experience and ability to troubleshoot existing scripts (Bash, KSH, Python/Jython, Perl)
Create a Resume

in Minutes
Read our complete resume writing guides
---
Build Platform Engineer Resume Examples & Samples
Automate critical J2EE build, deployment, and infrastructure change processes using Maven, BuildForge, uDeploy, Chef, and powershell or perl scripts
Script and automate test cases for environment readiness
Innovate through creative construction dashboards displaying key metrics
Report and suggest opportunities for improvement in existing processes including those not made by others
Stay up-to-date on the latest automation technologies
Implement scripts and automated processes following provided standards
Provide regular status updates on the progress of automation
Collaborate by reviewing other engineers works and providing constructive feedback
Document automated routines using predefined requirements
Software engineer/administrator with at least 3 years experience of information technology -experience including development, administration, build, and deployment automation
3 years proven use of various J2EE technologies (Tomcat, WebLogic, and WebSphere) is required
Must have a strong understanding of J2EE, ant, maven, perl, ClearCase, BuildForge, Cruise Control, Subversion and should be able to quickly learn new technologies as necessary
Must have hands-on experience and knowledge of UNIX (Solaris, AIX), WebSphere XD, ND, Windows Server 2003
Must be able to use SharePoint to manage and track processes and documents
Must have significant experience in the management of build, integration, and release management operations
Strong innovation background and creative mindset
Candidate is expected to work effectively in cross-organization situations and be enthusiastic about delivering quality
Must havehighly effective written and oral communication skills
Excellent organizational and management skills
Must be able to promote teamwork within/across groups
Platform Engineer Resume Examples & Samples
Experience with mobile messaging platforms (GCM, APNS) and third party messaging providers
Experience with any of the open source GCM/APNS messaging servers out there (big plus if you built your own to scale!)
Experience with e-mail delivery
Extensive experience at creating reporting dashboards and admin interfaces
Extensive experience consuming and building RESTful APIs
Comprehension of architectural issues that influence performance and scalability
Experience with public cloud platforms: Amazon EC2, Heroku
A history of productive collaborative development and continuous integration
A passion for Test Driven Development (TDD) is a huge plus
Platform Engineer Resume Examples & Samples
Expert level of VMware vSphere product skills and very good knowledge of 2nd hypervisor - KVM, Xen, Hyper-V (with proven experience using them effectively in large, global environments)
"Internals level" knowledge of vendor supported versions of VMware vSphere
Experience in developing and supporting infrastructure solutions for hosting VSI and VDI
Scripting / coding techniques for automation of the deployment, configuration and maintenance of Virtual infrastructure
Knowledge of x86 Servers - especially HP / DELL / CISCO branded rack mount/sled/blade based servers
Ability to perform advanced diagnosis of problems utilising tools such as crash dumps, network traces, etc
Very good knowledge of networking and storage technologies and products - especially the ones related to Virtual infrastructure deployments
Good communication skills and ability to 'sell' ideas and solutions proposed
Platform Engineer Resume Examples & Samples
Manage small infrastructure projects, from inception to deployment
Participate in 24x7 on-call rotation schedule
Scripting/automation skills
Experience with VMware vSphere 5.x, VMware Update Manager and VMware converter
Understanding of security concepts
5+ years of progressive experience in a technical support position in IT Infrastructure
Experience with Cisco UCS systems a plus
Experience in using Chef, Puppet or CFEngine (Chef preferred) a plus
Platform Engineer Messaging Resume Examples & Samples
Work in partnership with project teams, vendors and other internal technical staff to administer and maintain environments which support our suite of Communications tools including E-mail and Messaging
Provide ongoing support and trouble-shooting for production issues related to our Messaging Services
Maintain a solid working relationship with multiple business units
Responsible for root cause analysis, permanent problem resolution, documentation and problem ticket closure
Participate in an on-call rotation schedule
Owning the design, implementation and support of messaging technology for the Enterprise
Enterprise experience with Microsoft Exchange and Lync, Server and Client Infrastructure
Bachelor's degree in Computer Science or equivalent preferred
Ability to work independently while supporting a team environment
Experience supporting a highly available messaging infrastructure in a large enterprise
Deep ExchangeOutlook skills – Exchange 2010 required
Deep Lync skills ServerClient – Lync 2010 and 2013
Strong PowerShell skills required
Awareness of industry trends and changes related to Messaging and Collaboration
Load balancing skills to support Messaging and Collaboration infrastructure (F5 experience preferred)
Ability to follow ITIL processes for change, incident and problem management
Ability to communicate effectively with internal and external teams
Print Platform Engineer Resume Examples & Samples
Performing engineering work in EY´s print environment
3rd Level Support - Incident troubleshooting, analysis and resolution beyond 1st, 2nd level, consultant to other IT functions in terms of using production printing environment. Being last point of contact before reaching out to vendor
Application Integration – includes identifying dependencies and pre-requisites for the solution and validating non-functional attributes of the system design
Infrastructure Integration – integrate new printing services based on system designs, participate in deployment, consolidation, centralization projects
Ability to act very independently
Ability to adapt and learn new technologies quickly
Flexible to multiple demands with the ability to shift priorities with strong multi-tasking capabilities
Ability to troubleshoot, analyze and provide solutions to complex issues within an enterprise environment
Manage vendor relationships where we have managed services, as well as OSS teams where necessary in troubleshooting
Contact for team members in any case of technical questions
Strong ability to diagnose and resolve technical issues in a Windows network environment
Strong knowledge about Windows 2008/2012 operation system concepts and experience administering Windows Operating System
Familiarity with Active Directory (Multi domain) and DNS concepts
While this job does not involve direct networking administration, a good understanding of networking concepts and protocols (TCP/IP), and how other enterprise network technologies work is required
Strong knowledge of Windows printing services (role configuration, monitoring, installation, upkeep, change management), WebJet admin (installation and maintenance, reporting, remote device monitoring and configuration)
Knowledge in handling disaster recovery /Migration within Windows platform (print)
Strong experience administering Equitrac (server setup , configuration of devices, ports, AD/LDAP sync, rules & routing, logging possibilities, permission delegation,...), eCopy Sharescan (server setup, connector configuration, device configuration, reporting and logging possibilities)
Experience in monitoring server capacity and processes to ensure maximum availability
Pln and support technical knowledge transfer activities to other team members / operations
Project management - Identify requirements, analysis and gaps as well as documenting defects and process improvement plans
English language skills – excellent written and verbal
Client Platform Engineer, Mac OS X Resume Examples & Samples
Manage and administer a mixed platform client system environment (Mac OS X, Ubuntu, etc.)
Maintain the day to day operations of MobileIron including application deployment and settings distribution
Work as the escalation point between various support teams for issues on the client platform
Administer enterprise software including deployment and package management
Write scripts / cookbooks that automate application and settings distribution using internal tools
Drive client security model and best practices in an enterprise environment
Drive business decisions through data using tools like Splunk and Tableau
Integrate with other internal systems and tools
Diagnose and investigate unique and complex systemic problems
Day to day operations (DevOPS) minded individual
Platform Engineer Resume Examples & Samples
Consultation, implementation (designing system solutions based), system management
Knowledge of AIX and Linux
Creating system documentation
Strong interpersonal skills: able to collaborate and work in teams
Participating in rotating "on call" duty with team members
Educational background: university degree (Computer Science, Computer Engineering, Electrical Engineering, Management Information Systems etc.) or equivalent experience in IT or relevant business area
Min. 4 years of engineering and operational experience with Unix operating system installation, administration — AIX
Significant system administration experience in a production UNIX operating system environment
Experience with architecting solutions, storage and UNIX technologies a plus
Good understanding of high availability environments a plus
Good Project management skills; Ability to coordinate tasks with several people, teams, departments; Commitment to timelines and effort
Ability to understand and explain technical concepts to a variety of technical and non-technical audiences
Aptitude to learn new tools and technologies very quickly and adapt to changing project deliverables
Platform Engineer Resume Examples & Samples
Represents Magna Engineering both internally and externally
Provides onsite customer support. Clearly records & communicate the "voice of the customer" back to the Magna Cross Functional Team (in Novi, Newmarket, Kunshan, and Saltillo)
Documents and explains customer concerns, technical requirements, procedures, timing requirements, quality, warranty, etc to the Magna team
Organizes meetings between the customer and Magna Engineering, Program Management and Division. Provide support and recommendations as required
Independently tracks issues and prioritizes the completion of tasks to ensure compliance to customer requirements and program deliverables. Leads problem resolutions with the cross functional team as required
Understands industry competition and product performance
Bachelor of Science (or Bachelors equivalency) in Mechanical or Manufacturing Engineering is required from an accredited institution
Five years minimum experience in Automotive, preferably with a large Tier I gray/block box supplier (Experience with Ford is mandatory)
Experience with Mechanical Assemblies or Systems is mandatory (preferably Primary or Secondary Latches, window regulators, anti-pinch strips, power systems; or similar products such as: sunroof mechanisms, inside handle assemblies, seat tracks, hinges, etc)
Experience with ECUs (Electronic Control Units) is preferred but not required
High level of understanding of Ford procedures, specifications and systems (issue tracking, change notices, WERS, CAD release, etc.)
Experience in direct customer communication. Ability to know how to manage the customer in difficult situations
Experience as a Tier I system supplier with "hands-on" program launch and experience with OEM Manufacturing Assembly Plants for mechanical sub-assemblies
Ability to work with Center of Excellence Engineering teams in Newmarket, Ontario and Kunshan, China
Ability to work with Manufacturing Divisions in Newmarket Ontario, Kunshan China, and Saltillo MX
Hands-on & well rounded team player who can function well individually or as part of the Cross Functional Team and can work with all departments (Customer, Program Management, Engineering, Sales, Manufacturing, Warranty, Quality, Suppliers, Cost Estimating)
Excellent Technical Problem Solving abilities on assemblies & systems
Good knowledge of various manufacturing processes (understand a variety of processes to manufacture: stampings, fineblanking, injection moldings, coatings, extrusions, riveting, poke yoke assembly, etc)
Strong communication skills: verbal, written & technical presentations
Strong Organizational, Priority Setting & Multi-Tasking skills
Strong Initiative, Self-Motivation & Enthusiasm skills
Principal Platform Engineer Resume Examples & Samples
Design, plan, develop, test, deliver and maintain complex features and new subsystems
Be a subject matter expert in specific parts of a system
Communicate effectively and responsibly in an Agile environment
Participate and advice in code reviews
Platform Engineer Resume Examples & Samples
Work with internal / external teams to obtain an in-depth understanding of the product and documentation requirements
Produce high-quality documentation that meets applicable standards, targeted for teams that will utilize it
Develop a set of SDKs that meets applicable standards, targeted for teams that will utilize it
Support integration development initiatives for internal and external teams and users of the SDK and APIs
Follow processes including: SDLC, QA, performance optimization, and others
Ability to work in a team environment including effective communication within development groups, product, and business
Analyze existing content/code and develop a plan for API and SDK artifact development
App development documentation including single-sign-on through LTI, rostering via an API, and data passback to a gradebook
Assisting with tier-one developer support for API or SDK; working with development teams to continuously augment and refine developer docs and tools
20% travel may be required to best facilitate internal development across MHE
Ownership of tasks to drive them to completion in a timely manner while ensuring high quality output
Bachelors and Masters degree in Computer Science, Electrical Engineering (or equivalent) preferred or Bachelors degree and 2+ years of professional experience
3+ years of PHP, MySQL, HTML, JQuery / Javascript, and CSS experience
3+ years of experience with RESTful APIs / AJAX / XML / JSON
Strong knowledge of relational database design concepts
Ability to work in a fast-paced quick software release environment
Ability to work in a team or individually
Experience in LAMP development and linux server administration a plus (but must be able to work from the Linux command line)
Experience consuming and developing XML and JSON web services
Experience with developing API documentation, technical diagrams, and other artifacts
Platform Engineer Resume Examples & Samples
Helps build out platform capabilities on top of AWS infrastructure that will enable Engrade's feature development teams to build new functionality, making use of platform tools that will facilitate scalable, highly performant use by customers
Facilitates architecture for the service layer of the platform establishing architectural principles and design patterns that enable efficient scalability, availability, durability and agility
Facilitate development processes such design and code reviews with feature teams to ensure that best practices are used and platform tools are available to ensure scalability with performance
Identify performance improvements that can be made and help ensure that they are executed properly
Develop features and resolve defects
Continuously evaluates the inventory of technologies to identify and partition components that may be serviceable
Collaborates with other teams to ensure sharing and integration of best product features and practices across boundaries, cohesion across all service endpoints
Embraces polyglot persistence as necessary
Practice continuous refactoring with Test Driven Development and or Behavior Driven Development
Practices continuous integration and delivery
Previous experience architecting and delivering a web-based API used by a substantial number of external clients/customers
Strong understanding of data consistency models, methods and approaches
Has track record and experience defining system architectures and exploring technical feasibility tradeoffs
Experience in cloud technologies (analyzing, implementing); specifically AWS (including EC2, RDS, SQS, S3, DynamoDB), and MySQL and Memcached
Load testing experience
Has the ability to understand different architectures and system characteristics, identifying underlying assumptions and implicit system constraints and impedance mismatches
Familiar with various enterprise integration design patterns including SOA, Microservice and ESB
Experience in high scale, high-availability systems with sensitive or regulated data
Bachelor's degree; Master's degree preferred
3+ years of experience working in Agile-based, digital product development teams
3+ years of experience creating APIs and integration points for external parties, documenting said APIs, and working with SQA organizations to ensure and guide appropriate test coverage
Experience with Domain Driven Design
Strong track record of technology leadership
Demonstrated success defining and launching complex products, preferably with SaaS
Demonstrated ability to lead user-driven design processes with a strong focus on user experience
Proven success at influencing and collaborating across teams of technologists, designers and client-facing staff
Strong written, oral presentation, team-interaction (consensus building) skills
Ability to thrive in a fast-paced, entrepreneurial, think-on-your-feet business environment
Ability to lead and manage simultaneous projects independently or in a team
Deadline-conscious, results-driven, and high-performing in a high-intensity environment
Strong understanding of heterogeneous environments (development, administration)
Strong understanding of performance profiles that impact large scale integrations
Proven track record of web service/SOA/API architecture within a complex infrastructure, used by a substantially large user community of 1M+ users and 3,000+ TPS
Familiarity with Puppet, Vagrant, Jenkins, etc. are a bonus
Platform Engineer Resume Examples & Samples
Bachelor's Degree in Computer Science or related field preferred
Advanced experience with making software run on Linux. Must be very comfortable with the command line and scripting in bash and python
At least 3 years experience working on a website or app with at least 1 million active users. E-commerce experience is a plus
An understanding of the challenges involved in running a large-scale websites and apps
Familiar with configuration management, such as Puppet, Chef or CFEngine
Familiar with monitoring software, such as Nagios, Sensu or CloudWatch
Familiar with cloud computing, specifically AWS and virtualization
Salesforce Platform Engineer Resume Examples & Samples
2-3 years of Salesforce.com Administration experience with particular emphasis on Deployment and Security Administration for Sales Cloud
Experience working across multiple parallel Salesforce.com project tracks converging on defined Release dates
Experience in working with build automation tools like Jenkins, ANT
Experience in troubleshooting and fixing deployment issues
Experience in working with Force.com, Eclipse IDE's
In-depth experience in administering CRM business processes supporting Opportunity Management including Forecasting, Campaign Management, Lead Management, Pipeline Management, Order Management, Account Management, Case Management
Excellent customer interface, project management, analytical and problem solving skills
Must display strong attention to detail/quality work skills, have demonstrated ability to work in a team-oriented, collaborative environment and be able to interface with individuals at all levels within the organization and serve as a technical subject matter expert
Advanced Excel capabilities and related data manipulation a must
Superior communication and inter-personal skills, accustomed to working in both large and small team environments
Motivated, Self-starter
Platform Engineer Virtualization Resume Examples & Samples
Plan implementations, migrations, upgrades, and capacity expansion
Evaluate new technologies
Develop standards
Mentor team members and members of other teams
Evangelize proposed solutions and standards across the organization
Generate innovative approaches and solutions to recurring tasks or problems
Exhibit excellent customer service and communication skills
Experience with VMware vSphere including
VCenter
Update Manager
PowerCLI
Distributed virtual switching
Datastore groups
HA and DRS
Experience with Cisco UCS
Experience with Nutanix or other converged platforms
Experience with performance troubleshooting across the virtualization/storage/networking stack
Experience with some or all of the following storage/backup products/technologies
EMC VMAX
Pure Storage
NetBackup
Fibre Channel
Cisco MDS switches
Good understanding of LDAP, Active directory, Group Policy, security groups, Microsoft DNS, DHCP, SMB
Familiarity with the following applications, particularly supporting the infrastructure they consume
VDI
Hadoop
Splunk
Exchange
RedHat Linux
CentOS
Good understanding of common network services and protocols such as DNS, DHCP, TCP/IP, NTP, NFS and CIFS
Scripting/automation skills, preferably experienced with PowerShell
Service Platform Engineer Resume Examples & Samples
To discover and understand business drivers and objectives and develop a strategy for the provision of infrastructure
To guide and oversee the overall cloud architecture strategy through participation on the Architecture Board
To define and maintain technology standards, processes and policies relating to infrastructure
To take a technical lead role in project delivery, specifically owning infrastructure design, and working across various groups to ensure the business benefits are successfully recognised
To assess emerging technologies and changes to the vendor landscape, identify opportunities and formulate strategies to respond
To develop and refine best practice and standard processes which simplify the management and reduce the cost of the infrastructure
To provide detailed design and build documentation as well as training and mentoring to other areas of Technical Services in order to improve the capability of the team
To ensure scalability of the infrastructure, anticipate growth and plan to address it ahead of need
To provide technical support for escalated or critical issues, ensuring that knowledge is retained within the support teams and subsequent Problem Management activities are identified and completed
To assist Finance and Capacity Management groups with the planning and management of operating costs, ensuring accuracy of forecasts and identifying opportunities for cost optimisation
Platform Engineer Resume Examples & Samples
Implement and champion infrastructure automation technologies within our organization
Develop applications, services, and tooling to enable consumption of infrastructure by application teams in a secure, reliable, friction free manner
Work closely with both development and operations teams with a demonstrated commitment to their success. This includes attending meetings and developing relationships required to grow as a Nordstrom team member
Demonstrate a passion and commitment towards advancing internal and hybrid cloud technologies at enterprise scale
Experience writing applications that integrate REST APIs, SMI-S
An understanding of the complexities around security and compliance in a hybrid cloud environment (PCI, etc)
Experience with Chef or similar configuration management technology
PowerShell or Unix shell scripting experience (and prepared to dive into both)
Proficient in one or more of the following programming languages
Ruby
Familiarity with EMC's ViPR or Netapp's WFA
Infrastructure Platform Engineer Resume Examples & Samples
You have recent experience designing reusable infrastructure using Chef best practices
You have experience with functional and object-oriented programming best practices &
You have worked on and understand distributed systems and large scale engineering
You will act as a local expert in distributed systems and configuration management best
You have a minimum of 2-3 years of experience with Ruby and/or Chef
You are a fast learner, capable and willing to use the right tools to get the job done
You have previous experience implementing a new, large-scale configuration management
Grid Platform Engineer Resume Examples & Samples
Manage and maintain the Grid platform
Select and build tools to help support the Grid platform
Collaborate with business, quant and other IT teams to deliver projects
Experience with Windows scripting (Powershell)
Experience with HPC server, CPU and networking technologies
Voice Platform Engineer Resume Examples & Samples
Be accountable for the selected strategy, architecture, products and standards required to enable Citi businesses to take advantage of IPT infrastructure to maximise revenue, minimise costs and provide outstanding industry differentiating services to clients
Own and maintain the product life cycle of the products selected in this domain (software/hardware versions, patch management, vulnerability threat management, End of Support)
Certify the selected products for deployment in Citi in accordance with CATE security policies and standards
Engage with other CATE streams, Architecture forums and Citi businesses to develop voice solutions to meet current and future operational needs in accordance with Citi certification standards and procedures
Providing lead engineering excellence and skills throughout project phases (requirements gathering, design, procurement, implementation and hand-over to operations) of a given project while complying with CATE standard engineering practices and project management processes
Fully complying with all security policies, engineering standards, project management and purchasing processes
Complete all tasks in connection with the organization's activity but not detailed in the current job description, charged by the direct manager, supervisor, or the functional head
Platform Engineer Resume Examples & Samples
Experience with EMC VMAX and Netapp technologies
Experience with NetApp Clustered Data OnTap NAS technologies is a plus
Create CIFS and NFS shares, monitor and adjust quotas, handle restores via snapshots and NFS export adjustments a plus
Experience with flash array technologies
Demonstrated skills in planning and deployment of complex information systems
Cleversafe Linux Platform Engineer Resume Examples & Samples
Knowledge of boot process & firmware interactions
Knowledge of low-level systems and/or kernel programming
Knowledge with D-Bus development
Proven Open Source development skills using current and accepted open source tooling
Proficiency in Python or comparable scripting language
Knowledge/Experience with revision control and source code management tools
Knowledge /Experience with hardware-related subsystems of the Linux kernel and relevant portions of the kernel and plumbing layer
Platform Engineer Resume Examples & Samples
Requires an accredited engineering degree and excellent analytical skills
This is engineering assignments where incumbents have gained at least 1 to 2 years experience, have exhibited ability to begin working independently and have demonstrated ability to apply theory and concept
Must have ability to communicate technical information effectively with team member in the United States and China in the work group, as well as employees in other units, customers and suppliers
Grid Platform Engineer FIC IT Datasynapse Resume Examples & Samples
Design and build the Grid platform in line with strategic IT architecture
Manage infrastructure expansions and refreshes
Make cost efficiency recommendations
Provide local third-line technical support for the technology platform
Degree in a Computer Science (or related) area
Experience with compute Grid technologies (e.g. DataSynapse, Platform Symphony)
Experience with Windows server administration
Experience with SQL and BI reporting
Platform Engineer Resume Examples & Samples
Self Starter: We're a flat organization that gives you the respect and responsibility to operate with minimal supervision and management. Loose structure is not for everyone
Team Oriented: When you're given freedom and space to work within, it's important that you want to collaborate with others
Inventive: Sometimes you'll need to connect the dots and work off vague instructions or indicators
Platform Engineer Resume Examples & Samples
Design and develop backend services
Extend Content Management System capabilities
Conduct architectural design and code reviews
Work with team members to build excellent products
Find solutions to tough technical problems with limited help
2+ years of experience with backend development in any language
Extensive experience building distributed server applications
Expert knowledge of developing and debugging with PHP or another server-side language
Experience with data mining, visualization or machine learning, a plus
Knowledge of Python or Node.js is a plus
Flexibility to work within a rapidly evolving environment
Willingness to learn and apply new technologies and skills
Platform Engineer Resume Examples & Samples
Quality experience writing idiomatic Ruby and/or Golang
At least 3 years quality experience in Backend development
Strong understanding of distributed systems
At least 3 years of quality experience with Ruby and/or Golang
At least 5 years of quality experience in Backend development
At least 3 years experience with high quality distributed systems
Platform Engineer Resume Examples & Samples
Comfortable with functional programming, ideally with Scala
Passionate about producing clean, maintainable, and testable code
Able to communicate bi-culturally both with American and Japanese
Junior Platform Engineer Resume Examples & Samples
Build out automation for regular cluster administration
Utilize system monitoring and automation of reporting
Help perform and maintain security of cluster
Help maintaining and building out an MPP Database Cluster
Desire to grow and learn the rest of the big data platform ecosystem
HBO Senior Systems Platform Engineer Resume Examples & Samples
You want to automate everything
You spot performance and reliability issues before anyone else
You have a strong desire to learn and explore new technologies
You communicate early and aren't afraid to ask questions
Platform Engineer Resume Examples & Samples
Own, architect and build core systems such as supply chain, as well as user facing features for our API layer
Determine and strategize ways to operate more efficiently, like optimizing our inventory and shipping algorithms
Think about performance all the time, and proactively work to make our platform better
Communicate and work effectively with engineers, Product, and the business at-large
Mentor junior engineers, through direct pairing and mentoring, or setting a good example
Platform Engineer Resume Examples & Samples
Strong Windows based skill set
Good understanding of configuration systems – preferred are Chef / DSC
Good understanding of Source Control systems e.g. Git, TFS
Platform Engineer Resume Examples & Samples
'Own' all environments required by your teams (pre-live) and ensure that these continue to meet the needs of the team
Support the set-up of all team environments, source structures etc. during project start up
Ensure that the teams design for deployability
Work with Principle Engineer and Lead Engineer on the adoption of new technologies in to the estate, ensuring that these are shared with other areas and that they align with ASOS standards
Ensure that any work applied to your teams is shared across peers to build up best practice
Support the team in identifying issues with code / deliverables
Orchestrate the end to end deployment process, ensuring that teams have considered all aspects of go live, including Day + 1 (the need for your code to not only work in live but in all other ASOS environments once it is deployed)
Approve code deployment to 'restricted' environments for the team
Act as governance / competency for the team – ensuring they are adhering to standards but more importantly, actively driving your skill in to the teams through such techniques as pairing, brown bag sessions and retrospectives
Champion and drive through alerting and monitoring requirements for the platform
Support your peers and contribute to the DevOps community
Tableau Platform Engineer Resume Examples & Samples
Working with senior management to influence and impact across the enterprise in promoting the BI & Analytics strategic direction across the enterprise
Develop and support the use of the BI Centre of Excellence policies, tools, and best practices across the enterprise
Manage & administrate the Enterprise Tableau environment (i.e. servers, operations, upgrades, plans, etc.)
Identify and recommend performance tuning and optimization opportunities within the BI environment
Conduct technology research, evaluate BI software and produce strategy/direction papers
Create and contribute relevant content and materials to the BI CoE
Platform Engineer Resume Examples & Samples
Perform engineering, design and support functions for client technologies
Oversee the introduction of new client technology by utilizing industry standard processes
Design and implement automation strategies for system deployment processes
Minimum 5+ years experience in client engineering within a complex organization including development, implementation and support experience
Developed platform strategies and solution approaches to implement new technologies and processes that have business impact
Significant technical experience with Active Directory and managing complex Group Policy settings
Proficient in standard scripting languages to improve and automate implementation and support activities (VB, Powershell, Ruby)
Experience designing and managing a complex SCCM infrastructure
Experience with automation of enterprise processes following standardized development practices
Areas of Specialization: Windows 8.1, Windows 10 Pro and Enterprise editions, Windows Server 2008, Windows Server 2012
Platform Engineer Resume Examples & Samples
Application design and implementation
Unit Test design and implementation
Application Deployment
Third level support of deployed applications
Computer Science of Engineering Degree (B.S. or M.S.) from a major U.S. or International university is required
7+ years of server-side software design and development
5+ years working with databases or NoSQL systems
Platform Engineer Compose Resume Examples & Samples
Experience with Ruby : acquired
Quality experience with Data Manipulation within Excel, R or similar platform : acquired
Quality experience with MongoDB or similar : acquired
Quality experience with Software as a Service (SaaS) or similar recurring revenue understandings
Quality experience with credit card processing systems : acquired
English : Fluent
Quality experience with Ruby : Mastered
Quality experience with Data Manipulation within Excel, R or similar platform : Mastered
Quality experience with MongoDB or similar : Mastered
Quality experience with credit card processing systems : Mastered
Senior Linux Platform Engineer Resume Examples & Samples
Delivering infrastructure as code using automation tools such as Puppet, Fabric, and Ansible
Scripting in one or more languages (shell, Python, Ruby, etc)
Maintaining and scaling our monitoring and metrics gathering infrastructure (ELK, Graphite, Icinga)
Improving our orchestration and delivery pipelines using tools such as Jenkins and QuickBuild
Being driven to learn new technologies and bring new ideas to the group
Ensuring the availability, scalability and performance of the Linux environment
Supporting the Development and Quality Assurance environments and teams when needed
Developing and maintaining operational documentation as well as Disaster Recovery planning/testing
Identifying and resolving service level problems and escalations
Testing and implementing OS and middleware patches, and deploying application code
Coordinating with the Security team to improve and maintain the technical standards of the environment
Troubleshooting and fixing hardware and software problems as they occur
Backup and recovery of all systems and applications in the environment
Being a part of an on call rotation (follow the sun between global sites)
Performing occasional off-hours or weekend work as needed
Commitment to continual improvement of both the culture and technical aspects of the team
Must be able to work independently as well as functioning in a team environment
Excellent communication skills, interacting with development, QA, customer support, and third party vendors
At least 3 years of hands on experience supporting a production 24x7 Linux environment
Understanding of virtualization and cloud infrastructure (VMWare, AWS, SoftLayer, Azure)
At least 6 months experience with one or more automation/configuration management frameworks (Puppet, Ansible, Chef, etc.)
At least 6 months experience managing a complex web stack (Apache, Nginx, Tomcat/JBoss/other application servers, Redis, memcached, elasticsearch, Apache solr, ejabberd, etc.)
At least 5 years of hands on experience supporting a production 24x7 Linux environment
Platform Engineer Resume Examples & Samples
Build highly available, scalable, resilient, and maintainable systems
Continuously improve assigned areas by applying scripting, automation, or application packaging
Resolve complex engineering problems
Principal Platform Engineer Resume Examples & Samples
Design and implement VM infrastructure for deployment, patching, configuration, and upgrade of product
Provide support for platform upgrades and migration
Provide updates and improvements for install scripts
Work with other development and QE members to help implement best practices across the project
Participate in a continuously improving Agile team to implement new features and enhancements
Strong Experience with VM technologies and packaging VMs for distribution
Strong knowledge of UNIX based operating systems (SUSE, RHEL)
Experience with application servers (Jboss, Wildfly, WebSphere, WebLogic etc)
Experience with RPM packaging
Experience with Apache Ant including building of RPMs using Ant
Experience with Linux package managers such as Zypper and Yum
Experience with the hosting of Zypper or Yum repositories
Experience with installer packages
Experience with Oracle 11g/12c installs
Knowledge of programming / scripting languages (e.g. Java, Groovy, Shell)
Knowledge of build automation tools (e.g. Jenkins, Selenium, Bamboo, etc.)
Strong organizational skills and the ability to multitask
Knowledge of "agile" software development practice (e.g. scrum, iterative development, continuous integration, test-driven development, etc.)
Ability to work independently in a fast paced, constantly changing environment
Lead Platform Engineer Resume Examples & Samples
As a senior developer, work with business and technology cast members to define information needs and develop solutions that supports desired business and technical requirements
Be accountable for creating end-to-end solution design and development approach in a Hadoop/Spark, OR Kafka environment
Be accountable for integration solution design and development for integration Hadoop/Spark, OR Kafka environments with analytic platforms (e.g., SAS, R) and in alignment with Information Management Reference Architecture
Lead strategic and project-centric prototyping, proof-of-concept (POC), and solution prescriptions across emerging platforms
Expertly utilize distributed/parallel processing for information management solution design and development
Deliver solutions Produce artifacts in support of business solution design, development and implementation, including authoring documentation, position papers, and presentations/diagrams for dissemination to technical and business audiences
Proactively look for opportunities to align technology as an enabler for business needs and capabilities (e.g., identify need for enterprise data warehouse, advanced analytics, etc.)
Create new methods for Big Data and lead developing of accelerators
Perform industry research for best practices in data management for current initiatives and proactively share this information as applicable with other members of the team
Perform hands on development, coaching and leadership through all project phases
Participate in leading edge technologies for future projects and use cases, including Cloud and Big Data platforms, business rules/data classification engines, near-real-time reporting, integration technologies, and data virtualization
Hands-on experience developing data, reporting, and analytic solutions with demonstrated exposure to platforms such as AWS EMR, Hadoop, Spark, or Kafka and languages such as Python, JAVA, or SQL
Demonstrated ability to become an established and trusted advisor with business and technology audiences
Proven ability to leverage and integrate technology components into an overall solution architecture in support of business requirements
Demonstrate knowledge of Data Architecture, Data Warehousing, Advanced Analytic, or Data Science implementations
Demonstrated product and delivery experience across all tiers in the creating of information management solutions – from data sourcing to end-state delivery / consumption
Disciplined approach to the development and delivery of technology solutions
Experience presenting technical concepts and solutions to business and technology stakeholders
Proven ability to drive and influence change through innovation & process improvement
2 years of relevant experience in solutioning using Cloud and/or Big Data technologies and techniques
2 years of relevant experience implementing solutions leveraging multi-structured (Hadoop) or NOSQL (MongoDB, Cassandra, HBase) data platforms required
7 years of relevant experience in Very Large Data Warehousing and/or Advanced Analytics using massively parallel (MPP) database platforms (such as Teradata, Netezza, etc)
5 or more years of relevant experience in the solution architecture and implementation oversight of data-intensive solutions
5 years of relevant experience with ETL/ELT data-integration platforms such as Informatica, Data Stage, Data Services, etc a plus
5 years of relevant experience with Business Intelligence toolsets such as Tableau, Business Objects, Cognos, MicroStrategy, etc a plus
Bachelor of Science Degree in Computer Science, Computer Engineering, or related discipline or equivalent experience
Mobile Platform Engineer Resume Examples & Samples
Mobile Device Management/ Mobile Application Management software such as GOOD, Airwatch, BlackBerry (Expert)
Microsoft Collaborationsoftware; Exchange 2010/2013, SharePoint 2010/2013, Lync 2010/2013 and Active Directory (Expert)
Automation and scripting; Powershell and VB (Expert)
Networking: Integration with corporate network services such as Bluecoat and Netscaler. Mutual client authentication. Strong understanding of certificates/ authentication and security at the perimeter layer (Good)
Security: Security scanning concepts, threat assessment, PKI integration (Good)
Mobile Operating systems; iOS, Android, Windows (Good)
Delivering enterprise technologies to end user communities in large-scale enterprise environments
Ability to coach and transfer knowledge to key stakeholders
Must have excellent work ethic, ability to work under stress
Extremely strong analytical skills, creative problem solving and strong troubleshooting skills
Platform Engineer Resume Examples & Samples
5+ years working with Java (maven, eclipse, jacoco, surefire, spring, junit, funkload)
5+ years working with SQL and NoSQL stores
Comfort traversing the whole stack: client-side through the persistence layer
Experience with In-Memory Caching, Queues, Protocols, SOLR, Avro, Protocol Buffers, Thrift
Experience with terrabytes of information on big data (hadoop, hbase, hive) for aggregation and rollup
Active community member on github or apache
Experience with cardinality sketching algorithms
Python, Node, Mocha
Platform Engineer Resume Examples & Samples
Address and resolve relationship issues with the managed service providers
Evaluate service impacts of new business, security and regulatory requirements
Assess system and data security in accordance with security and compliance requirements
Track service KPIs to drive ongoing improvements in service delivery performance
Document and maintain common symptoms, recovery steps and standard application activities in knowledge base
Participates in continuous improvement efforts for the service
Participates in incident, problem management and root cause analysis
Facilitate change requests and approvals
Participate in production support and oversight of minor enhancements
Communicate unplanned outages to users/stakeholders
Review and prioritize incidents and problem lists
Minimum of 3 years technical support experience or equivalent
Proven analytical and creative problem solving skills
Demonstrated strong partnering, negotiating and consensus building skills
Demonstrated strong written, verbal communication and interpersonal skills
Ability to work flexible work hours and schedule
Demonstrated experience with providing technical solutions to provide faster system recovery during outage and impairments
Knowledgeable of Service Now and release, change, problem and incident management
Experience in creating technical support documentation
Ability to foster strong partnerships
Experience with Food and Beverage Operations
Experience with Table Management and Point of Sale systems
Turbine Platform Engineer Resume Examples & Samples
Provide support and technical direction to O&M personnel to insure that facility equipment remains safe and reliable. Subject matter expert on platform equipment to include generators, gearboxes, blades, main bearing, yaw and pitch systems
Performs turbine equipment root cause and develops action plans to remediate equipment issues
Responsible for supporting operating sites in the area of safety, performance monitoring, root cause analysis, equipment issue tracking and resolution
Assists in developing, maintaining procedures for the safe and reliable operation, replacement, remediation and maintenance of all major turbine equipment
Responsible for performing equipment assessments and providing recommendations for actions necessary to enhance safety or comply with company policies and industry best practices
Conducts investigations of major equipment failures and oversees and assists with repair and corrective actions
Assists with the development and implementation of a training and qualification program for O&M personnel. Assists and provides training recommendations to further develop facility personnel
Assists in developing preventative and predictive maintenance programs for facility equipment
Provides technical, project management support for generating facility projects
Reviews contractors and manufacturer's proposals and provides corporate recommendations on major repairs, modifications and additions to the facilities' equipment
Provides cost effective refurbishment recommendations of major equipment for overhauls
Attends and actively participates in industry related conferences and committees
Assist in the development of strategic plans for equipment overhauls to optimize equipment life and time between overhauls
Knowledge of engineering economics
Knowledge of Wind Turbines (Suzlon S88 strongly preferred)
Knowledge of SCADA, OSI PI, and Condition Based Monitoring (CBM)
Platform Engineer Resume Examples & Samples
Design sensible schemas and models for rendering location and payments data at scale
Develop efficient real-time algorithms for looking at many data points and performing rapid transformations for actionable responses from API requests
Work with product and UX team to define minimal data sets to power mobile and web views as well as partner API exchanges
Work with engineers to propose database schema changes in both traditional MySQL and NoSQL stores
Lead Platform Engineer Resume Examples & Samples
Design new API specifications for use inside and outside the organization
Develop scalable API services for award-winning consumer-facing financial tools
Build efficient systems for link tracking, click analysis, and revenue reports
Integrate new external APIs into platform
Own full development requirements and implementation, release management, QA regression scripts, and deployment to production environments
Platform Engineer Resume Examples & Samples
Administer configuration of all software services into various different environments
Work with desktop tools distribution automation and develop best practices for application development in the Shared platforms
Work with all application deployment packaging processes and solutions deployment automation
Analyze all platform level changes and monitor impact for same and provide appropriate technical solutions to resolve all issues efficiently
Participate in all phases of SDLC including business requirements collection, analysis, sizing, design, development, testing, deployment and production support for the Shared Application Services platform / capabilities (BPM, Business Rules, BAM & Mobility)
Primarily responsible for BPM, Business Rules, Business Application monitoring and mobility Shared Application Services Platform solutions
Work with the performance testing team to ensure all aspects, user interfaces, integrations and user scenarios of the developed applications can be performance and load tested before actual implementation
Create detailed design documentation based on technical and business requirements
Recognize the potential for reuse of project components, and how to design for reusability
Knowledge of approaches, tools, techniques for recognizing, anticipating, and resolving organizational, operational or process problems; ability to apply this knowledge appropriately to diverse situations
Knowledge of major tasks, deliverables, and formal application delivery methodologies; ability to utilize these in order to deliver new or enhanced applications
Knowledge of and ability to analyze marketplace experiences, developments and trends related to the function of Information Technology (IT)
Platform Engineer Resume Examples & Samples
Leverage existing solution in the Continuous Integration space and integrate applications with uDeploy, Jenkins, GIT/Subversion
Engineer and enhance our Continuous Integration and Delivery environment
Develop systems and tools to monitor and administer shared service platforms
Develop systems and tools to manage capacity plan for shared service platforms
Platform Engineer Resume Examples & Samples
A wide range of Windows Desktop engineering experience in an environment where scale matters
Extensive experience engineering Microsoft Windows client operating systems (Windows 7 and Windows 10)
Proven experience in developing and executing on the product/project lifecycle including selection, design, test, certify, implement, support and optimize
Strong background in many desktop technologies working for large, complex organizations
Experience with Windows Group Policy & PowerShell
The passion and ability to make a difference in projects of all sizes
Platform Engineer Resume Examples & Samples
Work closely with internal technical teams to develop an understanding of current architecture, implementations of mobile application standards, mapping of existing applications to data sources, and to identify resource and system gaps
Work with desktop tools distribution automation and develop best practices for application development in the Shared mobile application services platform
Analyze all platform level changes, monitor impact for same, provide appropriate technical solutions to resolve all issues efficiently, analyze impacts to new OS versions (iOS, Android, etc)
Significant experience in SOAP and RESTful API design and API Management, Enterprise Mobility Management offerings, and Data Virtualization; API development experience is also a huge plus
Significant experience in mobility security and authentication (OAuth, Biometrics, multi-factor, tokens, and SAML)
Experience with Mobile Platforms / Frameworks including Xamarin, IBM MobileFirst (preferred), Kony, PhoneGap, etc
Knowledge of all phases of software development for large-scale business critical applications in both Waterfall and Agile methodologies
Experience with scripting tools/protocols such as HTML5, XML, JavaScript, HTTP, CSS3, XSLT, AJAX, JQuery, Dojo, PhoneGap is a huge plus
Platform Engineer Senior Resume Examples & Samples
Provide an efficient interface with various teams and provide appropriate technical support to all teams working on various platforms
Ability to work under tight deadlines to deliver high quality software for a new platform build and rollout
Work with various testing teams in close collaboration to learn and validate the business user scenarios for functional, systems integrated and user acceptance testing
Collaborate with architects to document and create test plans
Knowledge of the values and practices that align customer needs and satisfaction as primary considerations in all business decisions, and ability to leverage that information in creating customized customer solutions
Knowledge of the organization's industry group, trends, directions, major issues, regulatory considerations, and trendsetters; ability to apply this knowledge appropriately to diverse situations
Platform Engineer Resume Examples & Samples
Ongoing design, development and maintenance of existing and new Aperio products
Build platform infrastructure using Hadoop technologies that is fit for purpose and able to support rapid growth in data and user growth
Maintain knowledge of new technology developments and conduct proof of concepts to evaluate new technologies in the area of data visualization and exploration
Platform Engineer Resume Examples & Samples
Contribute to the Participate in discussions, influence the roadmap, and take ownership and responsibility over new projects
Be an expert on Docker and work on services and tooling to support containerized applications running in a swarm
Safeguarding Axway and
Fluent in Go
Strong Docker knowledge (and you should be excited with v1.12 and swarm mode orchestration features)
Able to articulate past experience delivering production-quality code for highly available, distributed systems
Solid API design skills (straightforward, unsurprising, defensible)
Familiar with networking protocols
Familiar with microservice concepts and service oriented architecture (SOA)
Mobile Platform Engineer Resume Examples & Samples
A passion for delightful mobile user experiences
Rock-solid programming fundamentals
A track record of successfully shipped software
Deep familiarity with debugging, performance measurement, and test-driven development
Platform Engineer Resume Examples & Samples
Executing processes/procedures and address any issues with the products and services of APM portfolio of products
Analyzing new applications and on-boarding them on to the APM platforms confirming to the architecture and engineering standards
Following industry trends and road map of PNC technology/business needs, build APM capabilities and standards utilizing tools such as Dynatrace & Tealeaf
Strong application performance analysis/triaging requiring sound and through knowledge of APM products, JAVA/.NET technologies and experience with web and application containers
Provides technical operational, analytical and research support to technical teams through both written and verbal communications
Drives incident resolution and root cause analysis of production problems
Look for continuous improvement of process and procedures
Lead Platform Engineer, Cedar Resume Examples & Samples
Develop and operate critical production applications written in Go, Erlang, Elixir, and Ruby
Ensure that we are continuously raising our standard of engineering excellence by implementing patterns for coding, testing, deploying and supporting
Proficiency developing in at least one of the following: Ruby, Go, Elixir, or Erlang
Senior Mobility Platform Engineer Resume Examples & Samples
Experience troubleshooting iOS/Android device problems
Experience with Mobile Device Management (MDM) and System Administration support services; and
Experience with networks, Wi-Fi, and securely connecting mobile devices
Leidos is a global leader in the integration and application of information, technology and systems working to solve the world's toughest challenges in the civil, health, defense, intelligence and homeland security markets. The company's 33,000 diverse employees support vital missions for government and commercial customers in 30 countries. Headquartered in Reston, Virginia, Leidos reported annual revenues of approximately $10 billion for the fiscal year ended January 1, 2016 after giving effect to the recently completed combination of Leidos with Lockheed Martin's Information Systems & Global Solutions business (IS&GS). For more information, visit www.Leidos.com. The company's diverse employees support vital missions for government and commercial customers. Qualified women, minorities, individuals with disabilities and protected veterans are encouraged to apply. Leidos is an Equal Opportunity Employer
Senior End User Platform Engineer Resume Examples & Samples
Windows 7 OSD - 5+ years
Windows 10 OSD experience desirable
MSI Packaging - 5+ years
Active Directory/Group Policy implementation - 5+ years
Office 2010-2016 - 5+ years
Office 365 (Productivity suite) - 1+ years
Altiris/SCCM - 5+ years
Symantec Endpoint Protection - 5+ years
Dell Data Protection Encryption - 5+ years
BeyondTrust PowerBroker for Windows - 5+ years
VMware Horizon View - 2+ years
VMware AppVolumes/ThinApp - 1+ years
VMware UEM/Profile Management Solutions - 3+ years
Windows scripting - PowerShell / VBScript - 5+ years
Disaster recovery strategies
Strong understanding of virtualization concepts and technologies
Flexible and able to adapt to a rapidly changing environment
A broad range of technical skills with a strong desire to constantly expand skillset
Positive, self-motivated individual who can complete goals independently
Must be a team-player
Bachelor degree or equivalent working experience
Strong experience in operations and application administration
Siri Platform Engineer Resume Examples & Samples
Expert/Guru level in server-side Java programming
5 or more years of industry experience (working in large-scale systems a plus)
Strong experience with Java concurrency
Memory, performance-profiling know-how
Strong communication to work well with cross-functional engineering teams
Platform Engineer Resume Examples & Samples
Significant experience with Adove Enterprise Manager, EMC Captiva, IBM Forms, IBM Filenet, OpenText Streamserve, Thunderhead, and/or HP Extreme etc
Significant experience in SOAP and RESTful API design and API Management, Enterprise Content Management offerings, Paperless strategies and Imaging platforms. API development experience is also a huge plus
Experience with scripting tools/protocols such as HTML5, XML, JavaScript, HTTP, CSS3, XSLT, AJAX, JQuery, Dojo, is a huge plus
Work with desktop tools distribution automation and develop best practices for application development in the Shared services platform
Analyze all platform level changes, monitor impact for same, provide appropriate technical solutions to resolve all issues efficiently, analyze impacts
Platform Engineer Resume Examples & Samples
Understanding of distributed cloud operations through configuration, deployment, and lifecycle management automation tools
Familiarity with agile and DevOps principles, test-driven development, continuous integration, and other approaches to accelerate the delivery of new features
Experimenting with emerging technologies and understanding how they will impact what comes next
Excellent organizational and problem-solving abilities that enable you to manage through creative abrasion
Strong verbal and written communication with the ability to effectively articulate and communicate technical vision, possibilities, and outcomes across all levels in the organization
Cybersecurity Platform Engineer Resume Examples & Samples
Respond to ArcSight platform server issues and high priority incidents
Facilitation of ArcSight Change Requests (upgrades, break fixes etc...)
Onboard new application and platform logs via Syslog, ODBC/JDBC, Flat File (SFTP/SCP)
Integrate various custom systems into ArcSight platform
Fulfill ArcSight deployments including software configurations and tuning
Networking or SIEM troubleshooting/problem-solving skills
Experience supporting multiple platforms (Linux and/or Windows)
Experience supporting ArcSight or other SIEM technology
Proficient with database connectivity and querying (J/ODBC, DSN, SQL, etc.)
Proficient with regex coding
IT/Security certification (CISSP, MCSE/MCSA, CCNA, Server+, Network+, Linux+, etc.)
Lead Platform Engineer Resume Examples & Samples
Experience with SQL development
Experience with Docker, Kubernetes, or RedHat OpenShift
Experience with DevOps automation tools, including Chef, Puppet, or Ansible
Knowledge of Java, XML, and JSON
Knowledge of concurrency and parallel processing algorithms and data structures
Knowledge of REST best practices
Experience in developing solutions with Amazon Web Services
Experience with NoSQL databases, including MongoDB and Accumulo
Knowledge of modern enterprise platform architectures and technology stack, including big data storage and processing solutions
Knowledge of microservice architecture and design patterns
Security+ or CISSP Certification
Lead Platform Engineer Resume Examples & Samples
Minimum 10 years of experience providing systems administration and security support services in a mission critical environment
Experience working in a large, Fortune 500 environment
Strong RHEL / Centos / Ubuntu Linux Server administration and troubleshooting skills
Strong Windows Server administration and troubleshooting skills
Proficiency with one or more scripting and/or languages (Bash/KSH, PowerShell, Ruby, Python, GoLang)
Experience developing and instituting operational policies and procedures at an enterprise level
Understanding of advanced security protocols and standards, including a demonstrated ability to perform complex analysis
Experience with REST / SOAP web service integrations
Experience with HTTP / Web Server protocols
Experience with configuration management services like Puppet / Chef / Ansible / TerraForm / CFEngine
Experience with source code/revision control system like Git / SVN / CVS
Must have the ability to backfill and support other team members, when needed
Highly self-directed, being able to both manage and (re)prioritize the multiple concurrent and competing challenges, issues, ambiguities, and contradictions that, inevitably, occur when supporting production
Strong understanding and working knowledge of IP Networking, web technologies, network and server security including standard practices
Able to present and communicate technical concepts in a clear and concise manner
An ability to learn new technologies and adopt new tools
Participate in a 24/7 oncall rotation
ITILv3 Foundations Certified
MCSE or MCP Certification in Windows Server Technology
Linux RHCE/RHCSA certification desired
VMware certification highly desirable
Experience with containers technologies such as Docker, Kubernetes
Experience with Cloud providers such as AWS, Azure, Rackspace, GCE
Experience with virtualization stacks like VMware ESX, Hyper-V or XEN
Agile Development methodology training and experience
Experience with Splunk, ELK Stack, Greylog
Experience with automation orchestration tools like HP Operations Orchestration / StackStorm / Rundeck / Cloudslang
Bachelor degree in Information technology or equivalent work experience
Scientific Platform Engineer Resume Examples & Samples
Move/Deploy internally-written and 3rd party applications and platforms to AWS, and provide operational support for those applications and platforms in AWS
Oversee and perform the installation, maintenance, and support 3rd party analytics tools such as Spotfire, KNIME, and Pipeline Pilot among others
Work as part of a team to implement, maintain, and assist users with our core data, integration, and analytics platforms
As the internal point of contact for managed service providers, ensure that our analytics platforms are operational, well-documented, and highly-available
Collect, understand and analyze user requirements and be able to communicate them to the implementation teams
Based on user requirements write clean, well-designed, maintainable code, employing OOP principles and standard design patterns
Work with project managers in our team and in software groups in the business to be able to join a project in mid-flight, be responsible for rapidly learning the code base and tools and start contributing
Lead Platform Engineer Resume Examples & Samples
Hands-on experience with administration and Infrastructure management in some of software configuration management tools such as Github, Perforce, Jenkins, Artifactory and Jira
Hands-on experience with middleware administration required, preferably JBoss, Apache and Tomcat
Experience in working with Docker container, Kubernetes, Cloud Foundry, Mesos, Chef, Salt
Working Experience with monitoring tools such as Zabbix, Nagios, New Relic
Automation through scripting using Python, Perl, Shell
Development experience is plus preferably Java
Project management experience using tools such as Jira and Microsoft project
Platform Engineer Resume Examples & Samples
Significant experience in developing complex applications using Java/J2EE technology
Significant experience with Web Sphere, Servlets, XML, etc
Significant experience with database technologies like Oracle, SQL developer
Experience with scripting tools/protocols such as HTML5, XML, JavaScript, HTTP, CSS3, XSLT, AJAX, JQuery, and Dojo
Experience or working knowledge of Adobe Enterprise Manager, EMC Captiva, IBM Forms, IBM Filenet, OpenText Streamserve, Thunderhead, and/or HP Extreme etc
Analyze all platform level changes, monitor impact for same, and provide appropriate technical solutions to resolve all issues efficiently, analyze impacts
Platform Engineer Compose Resume Examples & Samples
Experience with Ruby
Proven experience with Data Manipulation within Excel, R or similar platform
Proven experience with MongoDB or similar : acquired
Proven experience with Software as a Service (SaaS) or similar recurring revenue understandings
Previous experience with credit card processing systems
Project Platform Engineer Resume Examples & Samples
Execute project plans for Coca-Cola Freestyle equipment including managing through the processes of: Stage Gate Change Control, Tooling, Manufacturing, and Market support
3-10 years in mechanical design field, with strong knowledge of development and commercialization of new products, design for cost reduction of consumer or industrial products, and life cycle management processes. Solid knowledge of GD&T via ASME Y14.5M is required. Working knowledge of ProE/Creo is strongly preferred, though this is not a CAD position. Experience with Windchill is a plus
Engineering Skills: Knowledge of mechanical design based on ASME Y14.5; Sheet Metal or Plastics materials and molding/forming methods; FEA, ProE/Creo design; Reliability and Stress testing; Root Cause Analysis
Work with supplier or internal partner(s) in order to refine a concept to build preliminary test prototypes, perform design-for-manufacture exercises or produce cost estimates
Quality Management: Upstream supplier capability analysis and qualification; Cpk; Deviation and Waiver processes; Corrective Action Reports
Platform Engineer Resume Examples & Samples
Engineer Web Services utilizing Apigee API Gateway
Onboarding of new application API's
Ensure adherence to policies/standards
Assist in planning and migration of the API Gateway to Amazon Web Services
Consult with the Architecture on standards API's and policies
Support Developer Portal and Analytics
Provide Tier 4 production support
Expert knowledge of service oriented architecture (building and consuming) – REST services
Create, test, document and troubleshoot new and existing services working with architects and infrastructure teams to test
Analyze and resolve performance issues
Recommend process improvements
Act as a mentor to developers
Participate in Guardian's SDLC and Project Governance processes
Develop and automate solutions in support of DevOps methodologies
Provides technical mentoring to more junior team members, and developers, raising the bar of technical expertise within the organization
Propose/develop new technical standards and develop migration plans to the future technology infrastructure
Ensures the transfer of their knowledge through documentation, on-the-job training, technical presentations, and on-going technical coaching
Participates in key strategic meetings with IT leadership, assists in the development of technical strategy. Translates the most technical information to concepts that are understood by the particular audience, including IT and business leadership
Maintains a network of peers in their field to improve ability to solve system problems, and utilize best practices
Acts as an advisor to senior management and customers on advanced technologies in their area of specialization, and their potential value to Guardian
Is asked to consult to customers and project teams in order to analyze business and system requirements, including impact analyses on existing systems, to develop technical specifications for the most complex solutions
Provides unique technical solutions to business problems
May present to customers regarding technical capabilities, new technologies or approaches, and other elements or potential solutions
Understands business trends and the direction technology must take to support the business
Able to anticipate business needs to effectively plan for the future of technologies supported
Recognized as a technical leader amongst its peers, this role requires a broad understanding of the applications and technical architectures, including the inter-operability of technologies in the current and planned infrastructure
Typically candidates in this role will possess 10+ years of relevant experience
5-8 years experience in supporting large Web Service (preferably Apigee) environments
5-8 years experience building and consuming Service Oriented Architecture – REST services
5-8 years experience in Amazon Web Services design and administration with expertise in EC2 and AWS simpler services
1-3 years experience in automation and orchestration using utilities such as Puppet, Chef, or Cloud Foundry preferred
1-3 years experience working with compliance regulations in regards to privacy and/or financial data preferred
Platform Engineer Resume Examples & Samples
Windows Servers
Support all aspects of the Windows technical environment
Provide capacity planning and required
Work as a team in a small group of engineers
Provide input on changes to A.D
Assist in the support, testing and operations of Windows projects
Respond to escalation calls from the Help desk, and other IT teams to resolve issues and perform maintenance
Minimum 5 years of experience in supporting a large active directory infrastructure across various site
Well versed in DNS, DHCP, GPO, AD LDS, AD FS, AD troubleshooting,
Strong technical and trouble-shooting skills
Powershell experience
MS Exchange (nice to have)
Platform Engineer Resume Examples & Samples
Improve the analytics infrastructure to allow the business to become even more data driven. (Measure)
The ideal candidate will have
A passion for software, tooling and automation. Must be very comfortable with UNIX command line and scripting
At least 3 years experience automating a site with at least 1 million active users. Ecommerce experience is a plus
Solid understanding of virtualization. Cloud computing (AWS) is a plus
An understanding of the challenges involved in running a largescale website
Familiar with orchestration and configuration management such as Ansible, Puppet, Chef or CFEngine
Familiar with monitoring software, such as Nagios, Munin or CloudWatch
Siri Metrics Platform Engineer Resume Examples & Samples
5+ years of industry experience working with large-scale systems
Engineering lead on at least three customer-facing features with year-long development cycles
Expert knowledge of one or more object-oriented programming languages (Java, C++)
Ability to leverage several scripting languages (Python, Ruby, Bash, etc.)
Have developed the bring-up or expansion of large-scale backend storage systems
Experience with Hadoop ecosystem (HBase, HDFS, Pig, Hive, MapReduce, Flume), Spark and Kafka
Strong communication skills and experience working on cross-functional projects
OS Platform Engineer Resume Examples & Samples
Min 7 years of IT work experience out of which 5 yrs of experience in System Center Configuration Manager
Advanced understanding of business technology drivers and impact on SCCM architecture design
Advanced understanding of System Center performance and monitoring
Advanced understanding of Industry best practices around software distribution and incorporate into HNB policies
Advanced troubleshooting skills within the entire System Center Suite
Must be able to assemble technology solutions and effectively define and implement a working architecture
Advanced knowledge of systems planning, architecture design, engineering (hardware and software) and optimization
System Center 2012 Certification preferred
OS Platform Engineer Resume Examples & Samples
2-5 years of IT Experience
1-5 years of Experience with Windows based desktop software in a local or wide area network environment
1+ years packaging experience using industry tools including comprehension of standard packaging process and workflow, understand industry best practices and standards
1-3 years of experience utilizing System Center Configuration Manager 2012 R2 or later
1-3 years of experience utilizing Active Directory
4+ years application packaging experience using industry tools including comprehension of standard packaging process and workflow, understand industry best practices and standards
4+ years working with large complex System Center Configuration Manager environments
Data Analysis / Reporting Skills with Excel/PowerPoint
VMWare vSphere* Experience with System Center Configuration Manager/Software & Update Deployment
Experience with PowerShell and other industry scripting languages
Experience with ServiceNow or other ticketing based incident management and workflow based systems
OS Platform Engineer Resume Examples & Samples
Provides infrastructure engineering and technical design influence to multiple enterprise projects as assigned
Provides efficient implementation duties and completes product and service delivery tasks with urgency
Provide Level 3 engineering support for the corporate ESXi Vmware, Hyper-V, Windows Server and Microsoft System Center Configuration Manager environment and affiliated applications
Leads collaborative group efforts efficiently across local, remote and offshore team locations
Delivers process documentation for large-scale projects
Must have a strong technology background to understand change requests and impacts
Responds to service requests from individual colleagues, project managers and management
Performs all technical program tasks with minimal supervision
Provides Risk and Information Security related documentation including data-driven reporting, KPIs, Metrics and IPE
Bachelor's degree or higher in Information Technology or related discipline (Computer Science, Telecommunications, MIS)
Minimum 7 years of Enterprise experience regarding design, build and run of a 5,000 OSI environment
Minimum 2 years of team lead / equivalent responsibilities
Advanced knowledge and experience supporting HA, BC and DR -- failover cluster, replicated storage and migration strategies
Advanced knowledge and experience supporting Server Virtualization via VMware and Cisco UCS
Advanced knowledge and experience in automation and scripting -- Powershell, System Center SCCM and SCOM
Design experience including gathering project requirements, engineering, calculating project hours and cost estimation
Strong time management, relationship management and project coordination skills
Expert troubleshooting and problem solving skills
Expert attention to detail
Focused customer service skills
Advanced communication skills
Platform Engineer Resume Examples & Samples
The Platform Engineer is primarily responsible for managing, monitoring and deploying a highly available, highly scalable production application and hardware in Sabre Enterprise Data Analytics platforms
The individual will be responsible for standing up and maintaining Development, Certification and Production environments/systems and interface directly with Development and QA teams on a daily basis for the enforcement of best practices and standards, maintenance, upkeep and expansion of these environments
Required Experience with Talend, Administration capability a plus
Experience in Linux system
Knowledge of: Hardware/Networks and deployments; Networking, routers and switches
Network security and physical segmentation; Websphere MQ Series; Monitoring applications and installations onto platforms to be monitored
Fluency in Linux scripting: shell scripting and/or Python scripting; Administering Apache, Tomcat, Jetty, HAProxy and web-servers; Administering SQL technologies such as Oracle, Vertica, Teradata. 
Working experience with Hadoop, Cassandra, MongoDB
Cares greatly about automation and has little tolerance for repetitive manual work
Platform Engineer Resume Examples & Samples
Responsible for hardware design and development for complex product and platform
Manages relationships with internal and external development partners on hardware design and development
Reviews and evaluates designs and project activities with development guidelines and standards
Drives innovation and integration of new technologies into projects and activities in the development organization
Collaborate with internal and outsources partners to ensure performance to specification, schedule and budget
Explore/develop new development and manufacturing technologies/tools
Minimum 5-7 years experience
Using electrical design tools and development packages
Experience in hardware for products and solutions
Good written and verbal communication skills in English and local language
Platform Engineer Resume Examples & Samples
Participate in assigned project activities from initiation phase through implementation phase and acceptance evaluation
Builds and maintains working relationships with team members, vendors, and other departments involved in the projects
Work cooperatively with an international team
Work with the architect to evaluate and document future requirements
Build the hardware functional specification with support from the architect
Understand and contribute to knowledge and procedures associated with assigned projects including but not limited to system configuration, system operational procedures, data conversion, testing, and hardware environment requirements
Assist in the creation of development schedules and training documentation
Ensures projects are completed on time and within budget. Acts as an advisor to program team regarding projects, tasks, and operations
Document internal business policies and practices
Platform Engineer Resume Examples & Samples
As a member of a strong & exciting Platform engineering team, you'll work closely with Barracuda engineers to build a base OS that powers the next generation of Barracuda appliances
You'll leverage your intimate knowledge of Linux distributions to customize our OS at all levels: boot-loader, kernel, libraries, package management
Through scripting, build-automation and continuous integration processes, you will help expand our platform generation infrastructure
You will participate in roadmap and strategy discussions to improve our products through scalability and performance
5+ yrs of hands-on experience with Linux based distributions: building, compiling and packaging software
Exposure to kernel, device drivers, bootloaders, tuning and performance
Fluency in C and scripting in Shell. Scripting in Perl or other high level languages also highly desirable
Enthusiastic about hardware technologies
Strong communication and interpersonal skills. Must be able to work independently with minimal supervision
Exposure to Git, Jenkins, Puppet desirable, but not required
Core Platform Engineer Resume Examples & Samples
Develop and design software automation and tooling to drive efficiencies and help us scale core infrastructure that our key services are built upon
Develop and design process and documentation as we hand off completed toolchains to other teams to operate and utilize
Coordinate and assist other teams on-boarding to new infrastructure options
Ensure product lifecycle needs are met and understood
Raise organizational awareness through effectively measuring key metrics and improving dashboards
5+ years of experience in operations supporting data center level needs
Proficiency in python
Proficient in linux system administration and operational needs (puppet, ansible, debian packaging, bazel, jenkins)
Demonstrated skill in automating operational needs and developing tools at scale
Communication - able to present and collaborate, moving from ideas to identifying key needs and actions
Documentation - lay out action plans, create processes to drive efficiency and consistency, etc, etc, etc
Detail oriented to ensure both operational and organizational needs are met
Self motivated and driven to succeed
Ability to coordinate and communicate effectively via video conferencing
Flexibility in dealing with geographically diverse team members
Siem Platform Engineer Resume Examples & Samples
Perform architecture and configuration duties for SIEM platforms, defining security rules and associated processes to be in line with the client's enterprise strategies
Establish alert baseline queries for the following data currently going into SIEM (Bluecoat proxy, Firewalls, etc.)
Perform queries and content development to properly identify critical data feeding
Develop correlation filters to assist in the identification of significant events
Develop, implement, and execute SIEM processes around monitoring & collecting, escalation strategies, data source normalization, event reduction, threshold tuning, alert triggers, threat Intelligence, threat modeling, triage processes - escalations, root cause identification, signature changes, analysis & immediate response methods
Develop, implement, and execute standard procedures for the administration, content management, change management, version/patch management, and lifecycle management of the platform
Monitor SIEM for the following issues as applicable to a particular device: Security Events, System Availability, Real-time Performance, Capacity, Fatal and Warning Errors, Parsing Issues, Constant Event Delivery
Provide detection guidance to other team members or additional security teams in a timely manner
OS Platform Engineer Lead Resume Examples & Samples
Welcoming customers to Huntington and establishing professional relationships with them
1 year experience working with customers
A Bachelor's Degree in a business related field is preferred, but not required
Cash handling skills preferred but not required
Comfort with technology such as mobile services and online banking services, a plus
IoT Platform Engineer Resume Examples & Samples
High school diploma required; BA in Computer Science or related field preferred
5 years of IT industry experience required incluing experience as a full-stack developer
2+ years of cloud experience – AWS EC2, IAM, CloudFormation, SQS, SNS, RDS or equivalent technologies
Experience working in a continuous delivery environment
Experience creating RESTful microservices
Functional and object-oriented programming experience
Experience with relational and non-relational data stores
Customer engagement including ideation, design thinking, and seeking rapid feedback
Take pride in software craftsmanship, diving deep into code and constantly innovating
DDG Class Platform Engineer Resume Examples & Samples
Develop deferral letters, Accomplish Task To Template reviews, create ship specific SHARC, accomplish DFS review and gap analysis, and accomplish CSMP branding IAW SSEOC
Liaison with the NAVSEA Technical Warrant Holders, Ship Design Managers, and In-Service Engineering agents to collect data, performs analysis, deliver class and specific requirements
Identify and create life cycle execution strategies for depot level overhauls across ships expected service life
Review class advisories, fleet advisories, modernization planning and execution
Update CLAD tracker
Create detailed planning and engineering analysis of HME and combat systems documents for depot level availability equipment to determine life cycle costs and maintenance periodicities
Review availability work packages to validate technical requirements
Write detailed engineering reports outlining current, historical, future repair costs and repair execution strategies for all types of depot level overhauls
Support TYCOM AWP Managers, SURFMEPP BAWP Managers, Systems Engineers, Detachment Engineers, Corrosion Engineers, Modernization and various external stakeholders
Review availability shift NDD and JCN link requirements, track MTR status and creat SHARC reflect vessel status, review TPR and provide changes to BAWP and CORCON reps
Address deferral process in VSB using CDNS, provide liaison services with NSWCCD to SURFMEPP Cost and Life Cycle for propulsion shafting cost information, HJ data validation, SSEOC branding review Research/consolidated for local operation of DDGM Engine Controller
Current Secret Clearance
Typically requires bachelor's degree or equivalent and five to seven years of related experience; or High School diploma or GED with 20 years relevant experience
Demonstrated experience with DDG 51 Class vessels
Ability to work independently and in a team, attention to detail and superb customer interaction
Demonstrated capability using Navy Maintenance and logistics Database (VSB, NMD, 3M, MSWP, SCLSIS, CCIMS, ICMP, OARS, etc.)
Access and use eDFS, EOSS, CMP, PMS, SPEAR, WebCat, Weblog
Proficiency using Microsoft Office suite including Outlook, Work, Excel, PowerPoint and Access
Related experience on a DDG 51 class vessel as a senior naval enlisted or officer (CPO, LDO, etc), Port Engineer, shipyard superintendent, government SBS, etc
Experience working availability database projects including design, maintenance, test and data retrieval
Familiar with statistical analysis methodology
Capable of identifying SSP in NMD and pulling data relevant to ship's availability status
Tactical Platform Engineer, Entry Level Resume Examples & Samples
Test, manage and maintain the software and physical configuration of the assigned tactical communications system
Identify and document system and software problems, and develop a solution
Establish and maintain developmental and operational manuals for the assigned tactical communications system
Support functional and operational planning for the assigned system
Define and implement software test plans and procedures
Assist in the maintenance of the software development environment
Support the security accreditation efforts for the assigned system
Senior Business Intelligence Platform Engineer Resume Examples & Samples
Architecture, build, and maintain data warehousing infrastructure mainly to support BI and Analytics
Build and maintain ETL code to process data from various online systems
Build and maintain customer facing dashboards and reports
Work with business analysts to translate information requests into database queries, data mine and analyze data, transform results into meaningful and actionable reports and dashboards
Troubleshoot and validate data and BI solutions against requirements for consistency and accuracy
Provide recommendations for process improvements to drive efficiency and effectiveness of BI solutions
Perform other related DW/BI engineering duties as assigned
Passion for data technologies
Solid understanding of and experience with data warehousing and BI concepts
Over 7 years of RDBMS (e.g. MySQL/Oracle) and LAMP stack development
Over 5 years of Big Data and distributed computing development (Cassandra, Spark, Hadoop, Hive, Hbase, EMR, Big Query)
Excellent ETL scripting skills using languages such as Python, PHP, Bash, Perl or Golang etc
Experience with database replication, performance monitoring, tuning, balancing, and capacity planning
Experience processing and analyzing transactional, structured, and unstructured data
Ability to troubleshoot and ensure data delivery and report accuracy
Excellent SQL skills, including coding, testing, debugging SQL applications
Ability to understand and write complex SQL for schema development, SQL optimization, and data validation
Hands­on experience with tuning multi­dimensional data models, creating metadata, and building cubes for reports and dashboards
Ability to communicate technical information to technical and non­technical audiences
Ability to multitask, prioritize deliverables, and handle multiple BI projects seamlessly
Ability to work in a fast paced agile environment
Self­starter with a positive attitude
Summer Intern, Platform Engineer Resume Examples & Samples
The Network Engineer will be responsible for the oversight and management of Salesforce's client facing applications, servers, and network 24x7
You will be a member of an existing team dedicated to solving difficult challenges and providing high level support at Salesforce
You will recommend and implement changes to the production environment that improve the stability and performance and security of a large scale Linux computing platform
Excellent technical and people skills are an absolute necessity
Linux Platform Engineer Resume Examples & Samples
Passionate about building world-class technology platform & excited in taking on large challenges
Influence & design architectures for large-scale production grade systems
Influence & define security best practices for the platform
Experience in Designing, Implementing, Configuring & administering well known hypervisor and cloud platform – VMware ESXi and OpenStack
Demonstrate strong understanding of traditional & cloud storage solutions
Expert level experience with one of more programming & scripting languages – Perl, Python, Bash & Shell
Expert level experience working with one or more configuration management technologies – Chef, Puppet & Ansible
Expert level experience working with APIs & Web Services
Passion for automating deployment & administration tasks
Engage in capacity planning and demand forecasting
Participate in periodic on-call duties
B.S. Degree in engineering, science, mathematics, information systems or computer science, or other evidence of exceptional ability
Currently working for a company managing their mission-critical globally distributed setup concurrently serving very large user base of internal and external users
Intermediate level working knowledge on Windows Server 2012 R2 is a plus
Platform Engineer Resume Examples & Samples
Driving the evolution and continuous improvement of FiSci engineering processes and infrastructure/architecture
Staying up to date and polished on the Elasticsearch stack, assisting and consulting with internal teams across the globe on best practices and optimizations
Holistically leading and guiding platform decisions from continuous deployment, to monitoring and centralized logging
Prototyping and researching solutions as part of discovery, validation and scoping
Productionizing ML solutions in Spark and Tensorflow with ML specialists and fellow engineers, including testing and validation pipelines
Identifying, evaluating and integrating third party technologies when applicable. E.g. Datadog, PagerDuty, etc.
Working closely with DevOps on execution of platform provisioning and security requirements
Presenting and communicating internally and sometimes externally at meetups, hosted events and conferences
Leading capacity planning and resilience/disaster testing
Aligning platform and architecture decisions to higher level business goals and strategy
Regular coordination with fellow engineers and architects in other teams to align on best practices and tools for the job
Proficiency working with Big Data systems over HDFS such as Hadoop/Spark, Tensorflow and HBase
Dual region platform design/implementation experience including distributed datastore systems. Cassandra a plus
Proven experience in provisioning and automation with Ansible and/or Puppet. Terraform a plus
Proficient in Java, Scala, Python, Docker and OpenStack
Well rounded in Debian Linux systems management, packaging and tooling
Strong Web and networking foundations. HTTP, TCP, UDP, DNS, Networking and Web application protocols
Previous experience developing search/data driven platforms and use cases at scale
Proficient in end to end platform engineering, including provisioning, APM, and alerting
Proficient in all aspects of Elasticsearch including deployment and monitoring
Design and implementation experience of low latency, HA software systems
Familiar with Apache Mesos, Consul, and CI tools such as Jenkins, GiT, Maven and SBT
Experience in end to end architecture and implementation of micro-services and concepts such as service discovery, chassis, bounded contexts, and load balancing
Someone who loves to innovate, be a thought leader and is driven to solve tough problems
Platform Engineer Resume Examples & Samples
Design, build, and maintain core services and APIs, using languages like Python, Javascript, and SQL
Re-architect existing core services and systems with an eye towards maintainability and scalability
Research and prototype newer technologies to be utilized in our systems and products
Provide feedback to other engineers through code reviews and design reviews
Experience designing scalable, testable, production-ready systems
Experience operating and maintaining large, federated database systems
4+ years of full stack engineering experience in a professional environment
Experience with Python, Javascript, SQL, or comparable languages
B.S. or M.S. in Computer Science, or equivalent work experience
Excellent communication and collaboration skills. Able to work across multiple teams and discuss technical concepts to business development, operations, and other engineers
Microsoft Platform Engineer Resume Examples & Samples
Work as part of a global team to design and implement the Platform Infrastructure used within the International Data Centres
Be "the company expert" and technical authority in your area of technical expertise
Define, design and implement the monitoring and automation tools used within our Data Centres
Keep up-to-date with new and emerging technologies that could benefit the services and platform products that CDK provide and supply
Provide 3rd line support escalation to the hosting and server/services support teams. Provide technical training to those backline and operations teams as required
Provide support and design capabilities for large on-site customer infrastructure implementations
Support Product Management in selecting products and partners, providing all necessary documentation for launch, implementation and support of designated products
In depth MCSE standard Windows server knowledge covering AD and built-in Roles and Features across all OS versions
Proven experience in Microsoft solution design and implementation
Comprehensive understanding of IP addressing / Authentication / Routing / Networking / DNS / WSUS as well as various Anti-Virus solutions
Can communicate problems and solutions articulately, in a clear and concise manner
Scripting: PowerShell /Command scripts
Active Directory design and deployment including trust and site configuration
Experience in secure IIS and FTP deployment
Experience with Certificates as used in HTTPS and server / user Authentication
Understanding of SAML SSO or AD Federated Services principles
Understanding of concepts of Kerberos Service Principle Names and Delegation
WSUS management and implementation, with knowledge of SCCM an advantage
Familiarity with Installation and operations of Microsoft SQL and Sharepoint environments
Proficient in system configuration and build documentation generation
Understanding of Microsoft Licensing including KMS / MAK / SPLA
Demonstrates exceptional problem solving skills
Has 7+ years' experience, having held a senior technical level position for at least 2 of those
Self-motivator that works under minimal supervision
Experience with monitoring tools such SCOM, Zenoss & Nagios
Experience of system automation tools such as Puppet/Ansible
Providing in-depth investigations and root cause analysis of incidents and outages
Provide direction and ensure delivery of technical based projects
Deployment of new platforms and improvements to existing ones
Client Platform Engineer Resume Examples & Samples
Configuration management and continuous integration tools development, with a strong emphasis on maintaining version control, reporting and scheduled release delivery
Working knowledge with the following technologies: Chef, Puppet, Munki, Ruby, Python, Bash, GIT within a heterogeneous environment of OS X / Linux / Windows
Drive client security best practices in an enterprise environment and identify opportunities to define internal processes, automation and the deployment of scalable technical solutions
Work dynamically with cross-functional teams to manage client systems and infrastructure
Resolve problems within existing systems and implement enhancements of new systems
Participate in the analysis, design and development of future forward IT infrastructure
BS in CS, IT or related discipline or equivalent work experience and a minimum of 3-5 years experience working in an Engineering professional environment
Platform Engineer Resume Examples & Samples
Production Incident/Problem/Change assessment and resolution
Supporting development and project teams in a DevOps environment
Standard DBA responsibilities i.e backup, performance, maintenance, patching
Installation, configuration, upgrading Oracle server software and related products
Providing expertise within IT around Oracle and batch best practices
Enhancing automation, scripting, non-functional testing within the platform area
Experience of Oracle Exadata
Experience of Goldengate
Linux Administration knowledge
Understanding of Linux networking concepts including routing
Experience or exposure to additional coding tools such as PHP/Perl/Apex
Experience or exposure to Oracle E-business Suite (Ideally 12.2)
Discoverer 11g installation/Administration
Batch Processing tools such as TWS
Experience working in DevOps (JIRA/Kanban/Jenkins/Puppet/Continuous delivery)
Experience working with cloud platforms e.g. AWS
Exposure to other Open Source DB technologies. E.g. NoSQL
Platform Engineer Resume Examples & Samples
Run in depth investigations on new issues to provide sufficient information in order to speed up problem resolution by the application development team
Monitoring of performance related issues using real time monitoring software (dynaTrace). Adjust thresholds and create new alerts based on new functionality
Standard platform responsibilities i.e backup, performance, maintenance, patching
Installation, configuration, upgrading software and related products
Providing expertise within IT around middleware products best practices
Java or Perl programming skills
Exposure to SQL and Toad
Exposure to wider infrastructure technologies e.g. ZFS Storage array, OVM
Experience in supporting REST APIs hosted in AWS
Experience in micro services support: Scalability / load balancing / Monitoring and logging of API calls
Experience in Github, PL-SQL stored procedures, Docker, AWS Beanstalk, Puppet, Jenkins
Experience working in DevOps (JIRA/Kanban/Continuous delivery)
Digital Platform Engineer Resume Examples & Samples
Platform Engineering: Work with Engineering leadership to prioritize and develop Platform features in support of new and emerging product lines; across a full lifecycle from initial concept, specification, development, to launch and beyond. Work with leadership to understand and include inter-dependencies both within the team and across the organization in creating a Unified Digital Platform Roadmap. You will also be responsible to architect the Digital Platform roadmap created
Communication: Clearly articulate the merits of the Architecture and technology, how it works technically (or non-technically), justify design or prioritization decisions; and drive technology and product evaluations and selections
Experience in life sciences, healthcare or medical device industries
Senior Saas Platform Engineer Resume Examples & Samples
Work with automated build, release and deployment systems to deploy Enterprise SaaS applications into in-house private clouds, external IaaS clouds and External PaaS clouds
You will be expected to develop a strong technical knowledge (in an effort to become a resident expert) of all types of commercial and 'open source' monitoring and logging tool sets, with deployment into various cloud environments, leveraging standardized deployment methodologies
You will have the opportunity to develop 'Hands On' expert knowledge of each product deployed into our Soft Launch environments with the expectation of providing occasional on call support
Work with multiple interfaces locally and globally, including internal customers, peer development and integration teams, sub-system providers, automation tools, lab technicians, along with occasional domestic and international travel
Bachelor's degree in Software Development, Computer Engineering or Computer Science preferred
Variety of commercial (vendor offered) training courses reflecting an interest in keeping your skills current
Looking for experience with the following tools: AppDynamics, SumoLogic, Splunk, New Relic, DynaTrace, Keynote, Nagios or Selenium
5+ years' experience in the following
Significant expertise in a variety of monitoring technologies which include a mix of synthetic, 'Real User', Application Performance, Container Orchestration and Log aggregation
Working with World class automated build/release and deployment system for enterprise products delivered through Installers into in-house private clouds, external IaaS clouds and External PaaS clouds, Expertise with Automated Deployment Tools (DeployIT/uDeploy)
Completely hands on with advanced problem solving and troubleshooting skills, high degree of competency and enjoy working in fast-paced Engineering DevOps organization
Supporting OS 32/64 bit: Windows 2003 Server, Windows 2008 Server, Vista, Windows 7, RedHat Linux and CentOS.5+ years of experience performing heavy amounts of software implementations, integrations, and deployments
Direct 'Hands On' Experience with deployments utilizing your advanced scripting skills (Shell, Perl)
Experience and comfort being client facing at times, with the ability to interact with customers and find their "pain points", then document those areas and interact with the development team to build solutions
Platform Engineer, Senior Resume Examples & Samples
Experience with Docker, Kubernetes, RedHat OpenShift, or Apache Mesos
Experience with Chef, Puppet, Ansible, or Salt
Knowledge of Java, Scala, or Python
Knowledge of Linux and PKI architecture
Knowledge of multi-tier application architecture
BA or BS degree and 6+ years of experience with software engineering or MA or MS degree and 4 years of experience with software engineering
Experience with Hadoop development and architecture
Experience with Apache Spark or Storm
Experience with developing solutions in Amazon Web Services (AWS)
Experience with Java open source tools and libraries, including Maven, Spring, and JUnit
Knowledge of modern enterprise platform architectures and technology stack, including Big Data storage and processing solutions
Knowledge of micro-service architecture and design patterns
AWS Certification, including Certified Solutions Architect, Certified Developer, Certified SysOps Administrator, or Certified DevOps Engineer
Linux Platform Engineer Resume Examples & Samples
Creates a vision that connects engineering strategies to the big picture and sets action plans accordingly
Partners with application development and infrastructure teams to align leading edge and leveraging strategies
Work with Security team to ensure system configurations are in compliance with security policies and controls standards
Create technology efficiency and new capabilities through the use of automation
Ability to summarize complex technical and business issues to the appropriate audience
Ability to work with a variety of development environments and platforms
Ability to participate in teams across organizations to solve business and technical issues
Ability to successfully multi-task and prioritize work
Provide guidance and mentorship to junior staff
Provide end to end ownership of technology products that includes complete lifecycle
Propose and implement medium to large scale system deployment (hardware, OS and cloud platforms)
Create new tools and automation of existing ones to improve efficiency of product maintenance
Conduct highly complex systems automation/scripting and systems support activities, including system integration and monitoring
Create design documentation for new products and procedures
Facilitate outage restoration calls to access application impact, notify the business, and restore system issues
Responsible to document issue summary, provide root cause analysis, and implement remediation actions
Work closely with L3 and L2 support groups to develop, plan, and implement system enhancements and upgrades
Be available for L3 escalation requests, during normal business hours as well as off-hour rotation
Platform Engineer Resume Examples & Samples
SAN storage
Citrix experience
1) Provide support for platform systems and infrastructure
Distributed Platform Engineer Resume Examples & Samples
Apply strong software development best practices and discipline to work with cross functional groups to deliver high quality products
Address challenges of data processing across a distributed data processing platform on modern hardware architectures and on the cloud
Collaborate closely with analytics and UI engineers for end to end design and implementation of the platform features
5+ years of relevant industry or research experience preferred
Experience in database optimization or execution a plus
Senior Distributed Platform Engineer Resume Examples & Samples
Participate in building and enhancing scalable and parallel platform for the execution of analytics and machine learning functions
Tasks will include designing solutions to distributed systems problems, performance optimization, and features development
Develop client language API (Python and Java) for applications that drive the distributed cluster processing
Drive the development and support of key features of the platform throughout its life cycle, from conception to support and enhancement
3+ years of relevant industry or research experience preferred
Experience in in-memory data processing systems a plus
Experience in Hadoop, Spark, and related technologies a plus
Experience in distributed file systems (Ceph, HDFS, etc) a plus
Our total compensation approach includes a competitive base salary, 401(k), strong work/family programs, and medical, dental and disability coverage. Teradata is an Equal Opportunity/Affirmative Action Employer and commits to hiring returning veterans
Platform Engineer Senior Resume Examples & Samples
Strong working experience with MQ, IIB, or other integration platforms
Significant experience in SOAP and RESTful web services
Work closely with technical teams to develop an understanding of current architecture, implementations of standards, mapping of existing applications to data sources, and to identify resource and system gaps
Help with administration/configuration of all software services into various different environments
Cybersecurity Siem Platform Engineer Resume Examples & Samples
Responsible for monitoring and stability of AlienVault platform
Respond to AlienVault platform server issues and high priority incidents
Facilitation of AlienVault Change Requests (upgrades, break fixes etc...)
Integrate various custom systems into AlienVault platform
Fulfill AlienVault deployments including software configurations and tuning
Create and maintain documentation to support AlienVault platform
Experience with network transport protocols and services (TCP/IP, Syslog, ODBC, SFTP, SSH, PKI, etc.)
Experience in a corporate environment
IT security experience
Experience supporting AlienVault
General scripting proficiency (i.e. BASH, Python, Perl, etc.)
Platform Engineer Resume Examples & Samples
Create performance improvement ideas (process & tool know-how)
Take development actions (own design know-how)
Minimum a B.Sc. in Mechanical Engineering or other engineering disciplines
Minimum 3 years' experience in products development experience
Fluent written and spoken communication skills in Chinese and English are a must
Good MS Office skills are a must, knowledge on CAD and SAP systems or database are an asset
Collaborative and customer focused way of working
Willingness to learn and a desire to study independently
Innovative and strategic thinking is an asset
Research / testing / development methodologies
Elevator design experience preferred
Linux Platform Engineer Resume Examples & Samples
Design and develop Red Hat Linux configurations for software products
Establish Red Hat Linux configurations for database, network and high availability services
Create Linux configuration control documentation, including storage configuration
Work closely with application developers to establish robust software products
Develop custom script-based programs for real-time re-configuration
Configure off-the-shelf hardware and platform support software
Support customization for test configurations and lab deployment
Work within documented development process and procedures using standardized software development support tools
Performs other duties as assigned or required
Typically requires a bachelors degree, masters degree or PhD in computer science, information systems or related discipline and progressive software development experience as follows; nine or more years of experience with a bachelors degree, seven or more years of experience with a masters degree, or four or more years with a PhD. May substitute equivalent experience in lieu of education
Demonstrated expertise in configuration and deployment of Red Hat Linux systems is required
Demonstrated expertise in security hardening of Linux deployments is required
Demonstrated expertise in development of deployment scripts is required
Must have a thorough understanding of software development concepts, principles, and theory and demonstrate a thorough understanding and application of programming and analysis concepts
Must possess the ability to develop and communicate new concepts and apply them accurately throughout an evolving environment
Ability to organize, schedule, and coordinate work phases and determine the appropriate approach at the task level or, with assistance, at the project level to provide solutions to a range of complex problems
Experience with software development for multiple operating system environments including real-time systems
Expert in Bourne / bash shell script coding; strong in working with sed, awk, and Perl
Demonstrated expertise in C coding; C++ is a plus as well as working with legacy code
Experience with integration of systems utilizing multiple control computers and system control hardware
Experience working with DOD system engineering and requirements-based system development through all program phases, including requirements flow-down and RVTM development is preferred
Previous experience with hardware-software integration of embedded operating systems
Ability to lead in a small team environment and demonstrate ownership of the assigned tasks
Client Platform Engineer Resume Examples & Samples
Provide advanced support for the design, day-to-day operations, monitoring and on-going maintenance of enterprise-wide endpoint management infrastructure services
Provide Tier 3 escalation support as required
Contributes to the high-level design of the endpoint security stack, including all components such as AV, firewall, disk and removable media encryption, DLP, and application control
Must be quality and detailed-oriented and ensure all work streams are aligned with company and Tech Services compliance standards
Work cross-functionally as a key contributor to the overall success of a global dynamic Tech Services function to participate in projects from concept, to deployment, and ongoing support
Exhibit a strong work ethic, technical leadership, and sound/ethical judgements
Be a self-starter w/ ability to work w/ minimal supervision while meeting deadlines in a fast-paced environment
May be required to travel to other sites domestically and internationally
Other duties as required. This list is not meant to be a comprehensive inventory of all duties and responsibilities assigned to this role
Ability to define problems, collect data, establish facts, and draw valid conclusions. Strong analytical and problem solving skills
Experience with at least one or more enterprise class systems and associated technologies, including
Bachelor's Degree in Computer Science, Information Systems or equivalent work experience
Microsoft MCSA/MCSE/MCSM certification or CISSP an advantage
5+ years of hands-on technical experience with enterprise-level endpoint, server, and networking related technologies
Excellent verbal and written communication skills, including writing of procedural documentation and technical specifications
Assistant Platform Engineer Resume Examples & Samples
Manage platform(s) and change request for specific product(s)
Create a vision with Business Line Product Line Management to develop solutions for responsibility area according to KONE strategy
Ensure key customer benefits, product cost, reliability, ride comfort, visual, solution geometries, dimensions etc
Ensure that changes are aligned with business line and platform roadmaps
Ensure that component category roadmaps and changes are following platform roadmap needs
Lead technical analysis/ calculations on platform-level, involving needed category implementation options
Plan, follow up and help with product release
Competitiveness management and follow up
Quality and reliability of the platform
Understanding of volumes and ordered options
Participating for problem solving
Lead, manage and develop team to perform
Min 5 years of product development or product life cycle management experience or excellent
Platform Engineer Senior Resume Examples & Samples
Designing and implementing TFS at PNC in accordance with industry standards and best practices
Leverage existing solution in the Continuous Integration/Continuous Delivery space and integrate TFS with the existing infrastructure (GIT, Artifactory, uDeploy)
Setup and automate development, testing, staging, and production systems for new services
Design and code deployment automation and configuration management to enterprise platforms
Develop systems and tools to monitor and administer shared service platforms (primarily TFS)
Develop systems and tools to manage capacity plan for shared service platforms (primarily TFS)
Lead Platform Engineer, Runtime Resume Examples & Samples
Contribute to our core infrastructure services
Serve on the team's on-call rotation and respond to production incidents and investigations
Contribute to architectural design discussions and technical decisions
Ensure that we are continuously raising our standard of engineering excellence by implementing patterns for coding, testing, deploying and supporting our platform
2+ years of Go & distributed systems production experience
Willingness to learn new languages, frameworks, and skills
Familiarity with AWS (VPC, IAM, CloudFormation, EC2) and Heroku
Strong programming and operational experience in one of our domains. Examples include
Platform Engineer, Mid Resume Examples & Samples
Experience with Docker, Kubernetes, Red Hat OpenShift, or Apache Mesos
Experience with Chef, Puppet, Ansible or Salt
Knowledge of XML and JSON
Knowledge of Linux
Knowledge of PKI architecture
BA or BS degree and 4+ years of experience with software engineering in a professional work environment or MA or MS degree and 2+ years of experience with software engineering in a professional work environment
Experience with Hadoop stack
Experience with AWS development or administration
Digital Platform Engineer Resume Examples & Samples
Web Server - Apache HTTP Server, IBM HTTP Server, Big-IP F5 Load Balancer
Operating Systems - Linux (Red Hat, Fedora, Ubuntu), UNIX; Virtualization - VMWare ESXi
Other - High Availability, Infrastructure, ITIL, Performance Tuning, Security, LDAP / SSO, Build / Deploy Automation & Continuous Integration (QuickBuild), Java Profiling (JProfiler)
Platform Engineer Resume Examples & Samples
10 years+ of escalator system and sub systems development experience
Familiarity with project management process and tools
Strong initiative, facilitation, and leadership skills
Awareness to functions for program deliverables for engineering, sourcing, materials, operations, and controller
IoT Platform Engineer Resume Examples & Samples
In this role, you will be responsible for leading, managing and defining CloudOps Support, ensuring Production is always up and running with desired SLAs/KPIs
You will build best practices and support model for keeping Smart City up and running 24x7. Manage support team both locally as well as offshore
Build support model involving API Developers/Partners, Support Partner, FieldOps and CloudOps team, Integrate with Support Partner tool set
Provide on-call support
Debug/root cause analysis in a distributed system and build best Runbooks/automate it
Understand NetSense technology suite, determine what is needed for monitoring, alerting. Evaluate tool sets and participating in building new monitoring capabilities as well as bring requirements to DevOps/Product Management team
Build solid automated, monitoring and alerting platform. This includes but not limited to – Platform Monitoring, API Monitoring, Logs Monitoring,
Build best practices around monitoring and define various metrics that can be measured including SLA
Extensively collaborate with Cloudops team, engineering, QA, field performance and support teams to root cause, debug production issues, learn from it and build Runbooks and SOPs
Work with CISO and build secure cloud offerings in production
Database management in production – Back-up, recovery etc
Lead Platform Engineer Resume Examples & Samples
Provide end to end server integration support; ensure the integration is up and running without impact to the Business
Ensure continuous monitoring to proactively identify/resolve issues
Monitor the servers/set up alerts as necessary
Handle all production issues related to the integration and middleware
Proactively come up with improvements/ instrumentations that will proactively identify potential issues
Ensure monitoring on new integrations and for future roll outs
Collaboration with stakeholders including DevOps, third parties, Scrum & Delivery teams and Investigation teams
Troubleshoot/identify root causes with minimal supervision
Work with developers, testing team, and peers to design and develop automated solutions and tools for monitoring
Supporting new environments/future roll outs
Overall experience required: 5-6 years
Experienced in middleware support for applications hosted in Cloud, including VM and OS administration
Experience with application and performance monitoring tools
Experienced in instrumentation and monitoring trends to identify potential issues
Hands-On experience in MuleSoft TCAT Batch & Integration server
Hands On experience in WebSphere MQ Server messaging server IBM 7.5
Experience with Oracle Golden Gate Replication Server Oracle 11
Expert on Ensemble EMR Integration Server InterSystems 2013.1
Hands On experience on Integration Server administration and configuration management
Practical experience in multiple Integration message protocols, encryption and interface performance tuning
Experience of working in a team that delivers a high availability service
Expert on administrating, installation and configuration of Apache & Tomcat servers
Conversant in security configurations (SSL, Certificates etc.,)
Experience with Linux (Redhat, Centos, or Ubuntu) system administration, fluent with shell scripting
Experience with Windows server administration and tools, including PowerShell
Experience working on Oracle Database
Working knowledge with JMS/messaging queue, network, security, and virtualization
Experience with tools, such as
Platform Engineer Resume Examples & Samples
Bachelor's degree in Computer Science or related discipline
5+ years of experience with technology including but not limited to Server farms, storage, various databases and middleware technologies
Experience with enterprise software and hardware architectures
Ability to relocate to West Michigan
Familiar with web server technologies and messaging patterns
Experience with distributed data systems
Experience with RESTful Services, JSON, and Web API development
Experience with one or more of the following technologies: Cassandra, Elasticsearch, Kafka, Apache Spark, Docker, Service Fabric, node.js
Platform Engineer Resume Examples & Samples
Analyze business requirements to architect scalable, highly-available infrastructure and platform solutions
Perform capacity planning and draft resource utilization reports
Continuously improve global infrastructure availability
Resolve service outage incidents by troubleshooting reported events
Document service build, integration and deployment processes
Identify and leverage new technologies and methodologies
Ensure solutions will support integrated applications, infrastructure technologies and data
Develop software tools for provisioning, support, monitoring, automation and state management
Advance infrastructure as code and DevOps practices
Participate in on-call support rotation
Computer Science B.S. or equivalent discipline, with 5+ years related experience
Extensive engineering experience with large scale distributed systems
Excellent verbal and written communication skills, with an ability to drive projects
Solid understanding of web and related application protocols, notably DNS, TCP and HTTP
Experience with Linux systems administration
Demonstrated experience writing applications against APIs, in one or more object-oriented languages
Familiarity with virtualization, IaaS and PaaS systems a plus
Experience with state and configuration management platforms (Puppet, Chef or Ansible) a plus
Platform Engineer Resume Examples & Samples
Works with the Product team in an agile scrum to understand the challenges that users face in their day-to-day work and partner with them to design viable solutions
Recommends viable solutions to processes, technology, and interfaces that improve the effectiveness of the team and reduce technical debt
Foresees capacity requirements for component usage and identifies limitations
Provides input into story sizing, backlog grooming, and release planning
Contributes to solution designs to address critical issues and complex problems
Develops software in response to the needs of stakeholders
Understands technical architecture and writes software that are aligned with agreed upon standards
Performs trouble-shooting efforts and investigations when necessary
Provides ongoing support, monitoring, and maintenance of deployed products
Develop application enhancements to improve business performance
Actively collaborates with other software engineers providing technical guidance and oversight were appropriate
Actively participates in the engineering community, staying up to date on new software technologies and best practices and shares insights with others in the organization
Bachelor's degree in Computer Science, MIS, Business Administration or related field or equivalent combination of industry related professional experience and education
Excellent interpersonal, verbal/written communication skills and ability adapt to varied audiences
Working experience in design, development, and implementation of highly scalable, high-volume software systems and components, web applications, and Software as a Service Environments
Working experience realizing applications from conception and design, to implementation and support
Experience with IT Service Management processes and SDLC
Working experience with application lifecycle methodologies (e.g. agile, iterative)
Working experience in analysis, design and programming
Experience with configuration and prototyping on ServiceNow in a large enterprise environment
Ability to capture requirements, design workflow, and deliver solutions
Working in an Agile Team environment
Certified ServiceNow System Administrator
Certified ITIL Foundation
Principal Platform Engineer Resume Examples & Samples
Docker/container familiarity
Container orchestration (Kubernetes, Swarm, ...)
Configuration management (Ansible, Puppet, Chef, ...)
Familiarity with Cloud providers (AWS, Azure, ...)
Understanding of source repositories (Git, BitBucket)
Artifact Repositories (Artifactory)
Internet of Things Platform Engineer Resume Examples & Samples
Certifications or experience with PTC ThingWorx, GE Predix, or AWS
ORM (JPA/Hibernate), SOA (SOAP/REST), Message Queues, Unix/Linux, Maven, Jenkins, Agile, JIRA/Atlassian Tools, JMeter, Apache Libraries, Distributed/Parallel Computing
PostgreSQL, ActiveMQ, Scala, Hadoop, Apache Spark, EIP (Camel), AI/Machine Learning, ZooKeeper, Big Data, Chef, Docker, Packer
Manufacturing, Energy, Life Sciences, Health Care, or Smart Cities experience
Principal Platform Engineer Resume Examples & Samples
Lead development for new platforms
Employ rigorous continuous delivery practices managed under an agile software development approach
Raise the bar for the Engineering team by advocating leading edge practices such as CI/CD, containerization and TDD
Automate and streamline our operations and processes
Troubleshoot and resolve issues in our development, test and production environments
Experience in software development of large-scale distributed systems – including proven track record of delivering backend systems that participate in a complex ecosystem
Experience in data related technologies and open source frameworks preferred
Test-driven development/test automation, continuous integration, and deployment automation
Excellent communicator, able to analyze and clearly articulate complex issues and technologies understandably and engagingly
Adaptable, proactive and willing to take ownership
Thrives in a fast-paced agile environment. Requirements change quickly and our team needs to constantly adapt to moving targets
Digital Platform Engineer Resume Examples & Samples
This platform quality will be achieved through supporting incident resolution, leading on root cause analysis tasks, creating and supporting continuous delivery capabilities and instilling platform engineering best practice throughout the change delivery lifecycle
Analyse, define and undertake platform change tasks in support of product and application change across Dev, Test and Prod environments
Define, implement and maintain effective automated monitoring and alerting capabilities across on premise and cloud based platform components
Platform Engineer Resume Examples & Samples
8+ years software development and client engagement experience
Experience with distributed systems and web architectures
A clear understanding of cloud service and deployment models
Experience with virtualized infrastructure and Infrastructure as a Service (IaaS) such as vSphere, OpenStack, Amazon Web Services, or Google Compute Engine
Experience with Platform as a Service (PaaS) such as Cloud Foundry, Heroku, Elastic Beanstalk or similar
Familiarity with IT Operations processes and technologies including Chef, Puppet, BOSH or similar
BA/BS in Computer Science or related field, or equivalent experience
Salesforce Platform Engineer Resume Examples & Samples
Collaborate and work with both Salesforce and CPQ team members to document and ensure product solutions support business needs
Follow strong architectural principles, use system resources efficiently, and integrate cleanly with the user interface and server components of the CPQ (Vlocity) application and technical architecture
Work closely with various functional groups to understand and analyze business processes and requirements
Determine technical tasks for implementation that covers all aspects of the technical and functional requirements
Support the full project life cycle, including analysis, design, development, delivery, and post-delivery
Build strong working partnerships with delivery managers, architects, and other team members
Identify, communicate, and manage risks that may interfere with project execution or success
Make improvement recommendations that assist the business in achieving its goals and objectives, leveraging best practices and professional experiences
Obtain and maintain a working knowledge across all applications, customers, and business units across multiple functional areas
Act as a Interface between Technical and Solutions team to drive CPQ implementations
Utilize Force.com development tools and technology
Creation and maintenance of reports to support the business in SalesForce and CPQ systems
Develop, assemble, and maintain a library of model documents, templates, best practices, and other re-usable knowledge assets
Promote reusability of functionality within Salesforce platform for CPQ
Ability to accept and design against feedback from colleagues and execute multiple deliverables under tight deadlines under tight deadlines
5+ years of hands-on Salesforce.com experience in the areas of Service Cloud, Sales Cloud
2+ years of hands-on experience within CPQ environments
Salesforce.com enthusiast who thrives in a fast-paced, dynamic environment
Added advantage is experience with Big Machines, Apttus, Chameleon, PROS, and/or Vlocity
Strong team player with service-oriented attitude and customer focus
Proficient in Microsoft Office, especially Word, Excel, and PowerPoint
Clear and effective written, verbal, and listening skills
Agile Scrum experience preferred
Project management skills a plus
Certifications: Admin 201 (required), App Builder (required), Platform Developer (preferred)
Platform Engineer, Http Resume Examples & Samples
Design, write and deliver software to improve the availability, scalability, latency, and reliability of our platform
Influence and create new designs, architectures, standards and methods for large-scale distributed systems
Solve problems relating to mission critical services and build automation to improve productivity
Contribute to and leverage Open Source technologies
Learn, apply and create VDMS best practices across the entire CDN platform
BS or MS in Computer Science or Engineering, or equivalent work experience
Strong practical Linux systems administration (memory management, scheduling, filesystems, TCP/IP stack)
Proficiency in at least one of the following: Python, Perl, Go, RubyExperience with C/C++
Configuration Management experience (SaltStack, Ansible, Chef, etc)Experience with Continuous Integration tools (Jenkins, Buildbot, Travis, etc)
Experience with large-scale distributed systems and client-server architectures
Strong verbal and written communication skills, with the ability to work effectively across internal and external organizations
Experience with Cloud Computing platforms (e.g. Amazon AWS, Microsoft Azure, Google App Engine) is a plus
Experience building and working with multi-tier web applications is a plus
Platform Engineer Resume Examples & Samples
Implement core Big Data platform capabilities
Perform unit testing of software components
Assist in project configuration and requirements management processes
3+ years of experience (hands-on) with Big Data
Hadoop inc. Cloudera
Apache Spark
Scala
Unix Red Hat scripting - must
Ability to write complex SQL queries "
Platform Engineer Resume Examples & Samples
Keeping the platforms of Digital Solutions highly available and performant
Definition of infrastructure architecture of applications
Creation of tools to automate processes
Administration of database and operating systems
Monitoring of the infrastructure
Advice Developers and Operations
Running and maintaining the development infrastructure
Creation and maintenance of strategies to avoidance of risks and disaster recovery
Creation and maintenance of measures to improve security
Client Platform Engineer Resume Examples & Samples
Manage and administer a mixed platform client system environment (Mac OS X, Ubuntu, Windows, etc.)
Collaborate and work with cross-functional teams to manage client systems as they relate to internal Infrastructure
Determine and manage client platforms and management tools/processes
Maintain client hardware standards including client configuration and test bleeding edge technology
Maintain the day to day operations of our MDM solutions (i.e. MobileIron, etc.) including application deployment and settings distribution
Identify internal process and automation improvements and deploy scalable technical solutions
Manage transition plans for major upgrades or patches
Administer client system management tools (i.e. Chef, Puppet, Antivirus, Encryption, & Backup)
Work proficiently with minimal daily guidance and bring mature seasoned skills when working with production systems
3+ years working with Mac OS X in an Enterprise environment
2+ years working with open-source products such as Munki or DeployStudio
2+ years experience scripting/coding in either Python or Ruby
1+ years of experience with version control software
1+ years working with common UNIX daemons (syslogd, httpd, nfsd, sshd, etc.)
Working knowledge with the following technologies: Active Directory, TCP/IP, DNS, DHCP, Command Line System Management
Platform Engineer Resume Examples & Samples
Participate in key business initiatives from the development side, focusing on the Intellect platform and risk generation
Coordinate global testing and schedule application rollouts
Lead the work on required Risk tools for Markets Treasury and Finance Desk
Provide business as usual (BAU) coverage for the EMEA Markets Treasury, including generating ad-hoc reports and covering general support queries
Work closely with offshore development teams
Involved in all stages of development lifecycle within a technology organization
Core Java development
Strong Unix or Linux
Intellect product experience
Relational Databases and Strong SQL (Sybase or Oracle)
Experience with working in large teams
Flexible and adaptive, team player
Excellent analytical and communication, interpersonal skills
Ability to work well under pressure, prioritize work and well organized
Comfortable in presenting suggestions for change and or improving work flow
Understanding of Markets Treasury core products (bonds, swaps, deposits, loans) Additional Information / Preferences: Desirable C# .NET GUI development
Experience with building n-tier systems
Market risk experience
Platform Engineer Resume Examples & Samples
6+ years of experience with the design, development, and maintenance and management of computer software and systems
Experience with DevOps, AWS, Java, and scripting
Experience with intelligence agencies, DoD, or IC a plus
Experience with Linux, Docker, OpenShift, and Ansible a plus
Experience with researching, raising questions, and working with technical SMEs and vendors to seek best practices and solid technical decisions
Experience with developing and supporting scripts for administering AWS resources, including analyzing and reporting on Amazon Cloud instances, creating and monitoring volume backups, and developing IAM policies
Knowledge of a variety of Web-based systems and portals and overall systems development lifecycle (SDLC), particularly in the federal sector
Knowledge of Universal De-identification Platform (UDiP), Natural Language Processing (NLP), and Infrastructure as Code with tools, including Cloud Formation, Terraform, and Development Pipelines a plus
Ability to quickly comprehend and gain technical awareness for the end-to-end solution and quickly ramp-up on tools and technologies
Platform Engineer Resume Examples & Samples
Monitor health and capabilities of Environments
Problems without need for escalation
Proactively research and develop new technologies, services, solutions, etc
Proactively identify gaps in all processes, procedures, monitors, alerts, designs, etc. and provide recommendations on how to resolve
Perform regular/periodic peer/code reviews
§Digital – Env/Platform Management is seeing increased volume for the Environment Management functions in various DEV/IST & QA environments and needs enhancement in environment support operating model to achieve higher level of quality service. To set up the target model, need an additional body in Digital Platform Support team offshore to support Digital Environment/Platform support Management functions
§Looking for a platform engineer with execution experience in a predominantly websphere based middleware webservice platform. The ideal candidate for this role must have solid technical aptitude as well as the ability to work with cross-functional teams to deliver several critical platform initiatives. Help automate and streamline our operations and processes to avoid repetitive tasks. This role requires proactive mindset, effective communication, elevating and escalating blocker issues
§Required Technical and Business Skills
§Required 3-5 years experience in support of container based Websphere/Tomcat environments
§Experience with open source frameworks, specifically from Apache,
§Experience with DB2
§Experience with SSL and other encryption process
§Experience with Messaging technologies like MQ, Kafka
§Experience with scripting and working in AIX/Linux environments
§Working knowledge of TCP/IP, firewalls and load balancers (F5, Cisco)
§Experience with monitoring tools like Splunk/Dynatrace/Geneos/ITM
§Experience with ITIL tools & incident management/service management/change management
§Experience with high volume, mission critical applications
§Experience working in an Agile SDLC
§Experience working on large and medium scale software projects
§Experience with building real-time dashboard views
§Experience working in a fast-paced financial services/digital focused delivery environment
§Strong written and verbal communication skills
§Strong interpersonal skills and time management skills
§Strong analytical and troubleshooting skills
§Preferred Knowledge and Experience
§Previous experience working in financial services
§Experience working with no-SQL databases like Cassandra
§Worked with job schedulers like Control-M/Autosys
§Hands on scripting experience with shell, Bash Pyhton
§Hands on experience with the following CI tools: Maven, Jenkins, Github, SVN
Experience with SonarQube platforms and integrating plugins and rule packs
Lead Platform Engineer Resume Examples & Samples
Architects and leverages best practices used in the maintenance and administration of Data Management Platform and systems in Cloud, including software platform, and configuration updates across multiple business units
Leads Platform Engineering projects and teams
Defines the processes used in identification of the root causes of operational issues and leads root cause analysis; resolves problems and/or recommends solutions for implementation by others
Oversees the development and implementation of tools, automation, and scripts to facilitate multiple platform maintenance, operational efficiency, reliability, and administration
Architects development work to create tools that span multiple business units
Leads multiple levels of testing prior to release of new and upgraded platform and infrastructure, products, and/or services
Uses data and metrics to plan for growth needs, plan upgrades, migration, and functionality
Leads the development and refinement of standards and best practices for the production environment based upon the needs of the supported business units
8 to 12 years of progressively related experience in Systems Engineering and/or software development
1 to 3 years of project or team lead experience
Advanced knowledge of systems applications and hardware, server architecture, for Big Data, Hadoop, Machine Learning Tools and Platforms
Advanced experience with
Platform Engineer Senior Resume Examples & Samples
Possess an advanced and thorough understanding of IT concepts including network structures, operating system capabilities and application architecture requirements. Strong and thorough understanding of core infrastructure technologies required by the enterprise that will be supported
A comprehensive understanding and system administration experience with video conferencing group and desktop video with platforms provided by Polycom, Microsoft (Skype for Business), and Cisco. Administrative experience with video platforms provided by other vendors (e.g. LifeSize, Vidyo, Avaya (Flare) and Sony) a plus
A comprehensive understanding of video conferencing room design issues (including lighting, sound, room colors, conduits, floor, and table pockets). A comprehensive understanding of Crestron control systems and a general understanding of control systems provided by other vendors (e.g. AMX). A general understanding or experience in voice platform peripherals and how they integrate with the video communications services
A comprehensive understanding of types of infrastructure used in voice and video. With the ability to communicate this knowledge to order and install service (such as PRI's, DS3's, and IP services)
System Administration in Polycom Video Conference codecs and infrastructure platforms (VSX 3000, 7000, 8000's; HDX 8000, 9000; RealPresence Desktop; Group Series 500 and 700; RMX; CMA; DMA; VBP; and RPAD). System Administration with Microsoft Unified Communications and Collaboration services and operation of UCC endpoints
Maintain a strategic understanding of current voice and video infrastructure. Proactively plan, design, implement and support voice / video solutions. Provide engineering for complex voice / video technology designs. Coordinate upgrades, implementations, and test plans
Strong verbal and written communications skills. Excellent customer service and communication skills are required to interact with both Information Technology teams and PNC line of business users / clients. Ability to work in a team environment
Senior Mobility Platform Engineer Resume Examples & Samples
Experience troubleshooting iOS/Android device problems
Experience with Mobile Device Management (MDM) and System Administration support services
Experience with networks, Wi-Fi, and securely connecting mobile devices
Cybersecurity Siem Platform Engineer Resume Examples & Samples
Responsible for monitoring and stability of ArcSight platform
Remediate ongoing and new ArcSight Application defects / process failures
Facilitation of ArcSight Change Requests (upgrades, break fixes etc.)
Onboard new application and platform logs via Syslog, ODBC / JDBC, Flat File (SFTP / SCP)
Create and maintain documentation to support ArcSight platform
2+ years of Information Technology experience
Experience supporting Linux and Windows based platforms
Experience with network protocols and services
Experience creating and maintaining support documentation
Health care experience
IT / Security certification (CISSP, MCSE/MCSA, CCNA, Server+, Network+, Linux+, etc.)
Platform Engineer Resume Examples & Samples
As part of the DevOps team you will be responsible for configuration, optimization, documentation and support of the infrastructure components of PeopleNet software products which are hosted in collocated facilities and cloud services such as AWS
Design and build tools and frameworks that support deploying and managing PeopleNet platforms
Design, build, and deliver cloud computing solutions, hosted services, and underlying software infrastructure
Assist in coaching application developers on proper techniques for building scalable applications in the microservices paradigm
Foster collaboration with software product development , architecture, and IT teams to ensure releases are delivered with repeatable and auditable processes
Support and troubleshoot scalability, high availability, performance, monitoring, backup and restores of different environments
Work independently across multiple platforms and applications to understand dependencies
Evaluate new tools, technologies, and processes to improve speed, efficiency, and scalability of PeopleNet continuous integration environments
Design and architect solutions for existing client facing applications as they are moved into cloud environments such as AWS
4-year degree or equivalent experience in a software related field
2+ years experience with cloud-based provisioning, monitoring, troubleshooting, and related DevOps technologies
2+ years experience with build technologies and tools like Packer, Rake, Ant, and Gradle
2+ years experience with containerization/orchestration technologies tools like Rancher, Docker, Mesos, Kubernetes, and Swarm
Experience in delivering and managing web or cloud-based services
Experience SCM tools such as Git, GitHub, Bitbucket, etc
Experience with test automation tools like Cucumber, Junit, Selenium, Fitness, etc
Experience with cloud services like Amazon Web Services and related APIs
Experience with config/provisioning tools like Chef, Puppet, Terraform, Salt, or Ansible in production environments with many nodes
Experience with scripting and automated process management via scripting, such as Bash, POSIX Shell, Ruby and Python
Experience with IaaS and PaaS technologies like AWS, Heroku, Azor, and OpenStack
Experience with messaging technologies such as Kafka, RabbitMQ, ActiveMQ, etc
Experience with networking concepts like Routing, SNMP, Web Application Firewalls, Load Balancing, and VPNs utilizing products including those from Cisco, Brocade, Foritnet, and F5
Experience with NoSQL databases such as Cassandra, MongoDB, Splunk, ElasticSearch, etc
Consul
Vault
Sensu
Gradle
Grunt/Gulp
Log aggregation
Administering Unix / Linux
Platform Engineer Resume Examples & Samples
Develop Payment Switch, Token Vault, Solution for Pay with Points and enhancements
Able to manage and provide innovative ideas to the team
Responsible for driving and executing the scrum team
Build and execute necessary test cases which rigorously test developed code
Self-starter, independently takes initiative in driving assignments to completion and solving problems without need for escalation
BA Digital Platform Engineer Resume Examples & Samples
The primary purpose of the role is to ensure continuous availability and industry leading levels of security and performance for the digital content services platforms
Own incident, change and problem activities assigned by Platform Lead Engineer and adhere to ITIL standard approaches
Gain deep knowledge of existing and emerging security vulnerabilities associated with the platform and reactively and proactively protect the service
Contribute proactively to the continuous improvement of platform stability and performance
Ensure mandatory and critical platform patching, upgrades and testing are understood, planned and executed in appropriate time frames and as a minimum within any defined SLAs
Create and maintain knowledge base of defects, issues, vulnerabilities, processes and tasks for the relevant platforms and products
Ad hoc overtime and some shift requirements to cover UK hours
Undertaking of tasks across both on premise infrastructure and external cloud technologies
Platform Engineer Resume Examples & Samples
Design and implement continuous integration and continuous deployment systems targeting our global hybrid container infrastructure
Extend the state of the art with respect to system uptime, reliability, and scalability
Build, manage, and monitor build and infrastructure automation tooling for our data analytics and other global workloads
Work with geographically dispersed teams providing technical leadership
Provide expert guidance about build and deployment tooling to multiple engineering teams
Monitor and support your code components to rectify failures and performance bottlenecks
Work with our security teams to implement appropriate security measures
Hands-on DevOps engineer with a passion for automating build and deployment infrastructure at scale
Experience working with Continuous Integration and Deployment tools like Jenkins, Artifactory, Git, Bash, Chef, Ansible, and ELK
Experience with virtual machine and container technologies like: Docker, Kubernetes, OpenStack VMware vSphere
Solid background in implementing infrastructure automation and code deployment systems
Solid and defensible opinions about system management, logging, orchestration, and infrastructure automation
Ability to design non-traditional approaches to achieve technical goals. For example,comparing white-box hardware solutions with traditional branded systems
Demonstrated ability to work in a collaborative, data-driven, start-up environment
Bachelor's degree required
4+ Years of Experience
Lead Platform Engineer Resume Examples & Samples
Experienced in leading multiple technology teams to deliver on a shared vision
Highly proficient in agile software engineering practices
Adept at driving process improvement, be it disruptive change or incremental refinement
Familiar with a broad range of current technologies for digital, real-time and highly available applications
Comfortable working with both in-house and vendor applications
Naturally collaborative, and able to work well with a wide range of business and technical colleagues
Platform Engineer, Lead Resume Examples & Samples
Experience with Ansible or Puppet
Experience with Java, Python, Ruby, or NodeJS
Knowledge of TCP/IP network principles
Knowledge of public and private key authentication and encryption architecture
Knowledge of enterprise system architecture patterns and best practices
BA or BS degree and 6 years of experience with software engineering or MA or MS degree and 4 years of experience with software engineering
Experience with CentOS 7 preferred
Experience with OpenID and OAuth 2 authentication and authorization protocols
Experience with Hadoop stack and Apache Spark
Active TS/SCI clearance preferred
Amazon AWS Certification, including Certified Solutions Architect, Certified Developer, Certified SysOps Administrator, or Certified DevOps Engineer
Sdlc Platform Engineer Resume Examples & Samples
Accomplished software developer with track record of success
Familiarity with one or more of the following: Python, Java, shell script, groovy or Scala
Experience in organizing and documenting workflows and process for corporate system architecture
Sdlc Platform Engineer Resume Examples & Samples
Deep experience in engineering and automation
In-depth knowledge of python and Linux
Strong problem solving skills and technical judgment
Degree(s) in computer science, engineering or relevant field
Platform Engineer Resume Examples & Samples
Manage 5 year commodity strategy & get relevant new technologies to implementation ready within agreed Function budget, resource & timing
Create engineering guideline documents and archetypes for platform and non-platform engineered components
Work with application engineer & Product Cost Estimating to set platform commodity programme financial targets based on improved archetypes & strategic suppliers
Define to application engineer resource requirements (internal & external) for platform commodities
Ensure platform commodities achieve the programme's cascaded system level targets, supporting Concept reviews as required
Delivery
Deliver the programme QCWFT (quality, cost, weight, function and timing) requirements to the application engineer. TDC
Ensure that the commodity meets the Function plan (with the component suppliers), creating & managing recovery plans as required. Includes releasing platform components (BoM, tooling launch)
Monitor internal & external resource utilisation to identify potential efficiency improvements for the next programme
Create & manage the platform commodity's virtual & physical DV plan
Ensures effective report writing to identify potential efficiency improvements for the next programme
Ensure that all platform concerns are robustly resolved & provide technical support for application concerns
Complete FESO documentation for platform commodities
Engineering Degree or equivalent
Preferably Chartered Engineering status or equivalent
Proven record of delivering Electrical or Electronics commodities, including quality, cost, function, weight and timing
Experience of delivering the following commodities: Parking Camera Systems and Park Distance Control Systems including Self Park features
Extensive knowledge of automotive development systems e.g. releasing, concerns, containments, gateways and sign off documentation
Experience of leading a cross functional team, including complex issue resolution
Complete knowledge of Product Development cycle from concept to launch completion
Excellent technical engineering background and a comprehensive knowledge of using calculation and analysis to drive design
Excellent knowledge of automotive quality tools and processes
Extensive knowledge of the manufacturing processes to create the components or systems
Experience of working with Design Studio personnel to support 'Leadership' Design attribute
Excellent communication and influencing skills at all levels
Confident presenter
Microsoft project experience is desirable
Excellent financial management skills
Must be able to project manage and work collaboratively with a cross-functional team
Ability to interrogate and manage CAD tasks in conjunction with the CAD team
Ability to lead and inspire a team
Able to communicate confidently and clearly
Able to set and deliver targets
Strategic thinking and decision making skills
Resilient and driven to succeed; goal orientated
Strong technical focus, high quality mindset
Ability to manage own time and prioritise accordingly
Travel may be required, UK & overseas
Senior Digital Platform Engineer Resume Examples & Samples
Linux (Red Hat/Ubuntu)
Application Server - IBM WebSphere Application Server Network Deployment, WebSphere Commerce, WebSphere Portal (WWCM / RCI), Apache Tomcat, JBoss
Database - DB2 with HADR, MySQL
Development -Shell scripting, Jacl/Jython, Subversion, JIRA, ANT
Network -Load Balancing, CDN (Akamai DSA), DNS, SSL, NFS, Monitoring - Nagios, Dell Foglight
Platform Engineer Resume Examples & Samples
At least 5 years of experience in designing, implementing, automating and managing mission critical platforms, preferably in a Microsoft environment
Strong knowledge of Microsoft server products (Windows Server, MS-SQL, IIS)
Understanding of the concepts behind running a large scale, multi-tenant web application
Experience with configuration management and infrastructure as code tools and concepts, such as Powershell DSC, Chef, Puppet or Ansible
Experience in writing scripts (for instance in Powershell, Bash, Ruby or Python)
Understanding of common networking protocols and services including TCP, UDP, DNS, DHCP, HTTP, SMTP
Experience with troubleshooting complex technical problems across an entire web stack
Good communication skills both within your team and with other stakeholders
Knowledge in how to prioritize your own work and can remain effective under pressure
Experience with on-call schedules and understand the responsibilities that come with 'wearing the pager&#8217
Siem Platform Engineer Secureworks Resume Examples & Samples
Make sure that security log data is being collected correctly from the client's systems and applications
Conduct security analysis of the collected log data, and generate reports
Develop security alerts based on threat and security baseline
Keep up to date current standard procedures for log collection, analysis and reporting/alerting
Prioritize investigation of anomalies and communicate/escalate issues, concerns, including higher risk anomalies to the IT department and Information Security in clear, concise and risk-based language
Undergraduate degree in Computer Science, Information Technology, or related field with minimum 1-3 years' experience
Knowledge of network platforms, various OS platforms, security systems and perimeter security
Good general knowledge around security
Experience using security monitoring tools, such as ArcSight SIEM or Logger, Splunk
General security certifications like CompTIA Security+, SSCP, CISSP, etc
Wise Connectivity Platform Engineer Resume Examples & Samples
Knowledge of WIFi or Bluetooth technology
Coding skills using one or more languages - Python, C, C++, Objective C
Analytical, programming and debugging skills
Thrive in a collaborative environment and good communication skills
Platform Engineer Resume Examples & Samples
You love building software with a focus towards operational excellence and engineering rigor
Experience working with Python, Go and working with geo-distributed teams is ideal
Experience building large scale distributed systems using AWS and/or VMWare
You have a positive disposition and assume good intent from all team members
Experience building Presence and Messaging Platforms is a plus
Senior Netwitness Platform Engineer Resume Examples & Samples
5+ years of experience in cyber security
Deep understanding and direct experience with NetWitness Suite or similar advanced threat detection platforms
University education, degree in Computer Science, Information Systems, or Network and Security
Detailed knowledge of security technologies and trends
Possess active industry certifications such as Comptia Security+, SSCP, GCIH, GCIA or related
Working knowledge/experience of network systems security principles and applications
Fundamental understanding of defense strategies
Platform Engineer Resume Examples & Samples
5+ years of experience Identity and Access Management
Experience implementing atleast one COTS IAM solution, including but not limited to Oracle, IBM, CA, SailPoint, Dell/Quest, PingIdentity
Experience with installing/configuring IAM products
Preferred experience with SSO solutions such as PingFederate, Tivoli Access Manager, Oracle Access Manager etc
Ability to view things holistically and suggest improvements as needed
Development experience including but not limited to Powershell, sql, VB.NET
Strong knowledge for Group Policy, DNS, WINS, DFS & DFSR
Strong knowledge for Kerberos, NTLM & SAML authentication mechanisms
Excellent technical communication, writing, meeting facilitation and presentation skills
Flexibility to adjust changing requirements, schedules and priorities
Client Platform Engineer Resume Examples & Samples
Good understanding of end user computing technology and strategy
Working relationship with architecture and other infrastructure teams
Provide 3rd level support for Client Platform Engineering for end users, application and administration teams
Assist and work with Leadership team in troubleshooting and incident problem resolutions with other infrastructure teams, including network, storage, messaging, and server
Participate in future architecture solutions and implement life cycle maintenance processes
Good understanding of the Information Technology Infrastructure Library (ITIL) principles, practices and processes in providing and managing the delivery of a large scale, Enterprise-wide service. This includes incident management, problem management, change management, configuration management, and availability/continuity management. The member must have sufficient knowledge and experience to design and establish these processes and practices within a service organization
Assist in capacity planning, performance monitoring and maintenance to ensure high availability
Assist in coordinating and deployment of application and infrastructure related changes
Must abide by change process, support and request queue
Assist in developing, define and create best practices processes for directory infrastructure
Strong experience in Windows OS
Strong experience with end user hardware
Fair to Good experience in Network, Storage, Messaging, Citrix, Active Directory, and Security
Fair to Good experience with IELC including Design and Engineering Process and Documentation, Requirements gathering, and Operational and Design Documentation
Fair to Good experience with Change Processes
Mac experience a plus
SCCM experience a plus
Office and SharePoint experience a plus
Application Virtualization experience a plus
Endpoint Management experience a plus
Assertiveness – Assist in troubleshooting incidents until root cause resolutions
Strong oral and written communication skills and ability to transform technical knowledge into business language (e.g. reports, presentations, etc.)
Aperio Platform Engineer Resume Examples & Samples
Develop big data processing pipelines for new data sources containing structured and unstructured data
Work in an Agile fashion with business users and data scientists to understand the discover the potential business value of new and existing data sources and productize those discoveries into Aperio products
Build and support visualization and exploration capabilities around our big data sets
Maintain knowledge of new technology developments and conduct proof of concepts to evaluate new technologies
Promote best practices for big data development at the firm
Platform Engineer Resume Examples & Samples
You have at least 4 years of relevant work experience
You have experience with Windows Server, Internet Information Server, Terminal Server, Microsoft SQL Server and Reporting Server
You also have experience with project work, Application and release automation as well as Database Management
Experience with Scripting (Java, PowerShell), GitHub, Copa.do and Salesforce is preferred
You have a hands-on mentality and are solution oriented
You have excellent social and communication skills
You are persistent, proactive, structered and analytical
You are able to work well under pressure and quickly adapt to change
You are fluent in English
A competitive salary package
Meaningful training sessions that help you to fulfill your career potential
All the room your ambition needs
A lot of interesting development and career opportunities with us at Exact
An excellent team with a huge drive and passion
Our own fitness center with a personal trainer
Friday afternoon drinks at our bar "Bits & Bytes"
Senior IT Platform Engineer Resume Examples & Samples
IBM Rational CLM Support Skills
Bachelor's degree in Information Systems, Computer Science or a related field or equivalent experience required
6+ years of experience with IBM Rational CLM tool suite
6+ years coding in JavaScript
6+ years coding in VBA
Requires in-depth knowledge of Software Development Lifecycle (SDLC)
Solid organizational, time management and judgment skills
Solid communication and leadership skills
Successfully configure and rollout new configuration items (30 Days)
Successfully define, design and present new configuration items (60 Days)
Effectively develop and present new training on SDLC at Zions (120 Days)
Platform Engineer Resume Examples & Samples
Scope, design and own project delivery
Identify and manage appropriate level of communication with key stakeholders throughout the project
Ensure testing coverage, sufficient documentation, timely delivery and proper maintenance of final product
Perform support and maintenance activities of existing systems including but not limited to bug fixes, library upgrades, back-end tools to support the Product Operations team
Chief Platform Engineer Resume Examples & Samples
Provide business and engineering leadership, direction, coordination, and oversight of all aspects of the Husky Platform business, leveraging internal and external resources as needed in the successful sustainment management and growth of the business
Develop project plans, staffing needs, budget, management of expense priorities, for platform sustainment and business growth opportunities. Schedule, motivate, and effectively use manpower by setting work priorities, objectives, and expected results
Work collaboratively with Navistar Defense leadership and the customer; communicate status frequently
Meet/exceed and anticipate customer needs; seek win/win and best value actions
Lead engineering design, modification, and/or implementation through all phases of product development from ideation through design, release, test validation, production, and post-production support
Understand technical specifications and regulatory standards of British Military vehicles
Solve complex issues where analysis of situations, data, and personalities requires thoughtful reasoning to resolve
Display a positive attitude, ethics, and Navistar values to create a healthy, high performance culture
Military vehicle, commercial truck, or automobile product development experience, including managing engineering teams
Program Management experience in a technical environment
Cross functional team leadership experience
Experience in, and/or interfacing with Purchasing and Finance
Full product life cycle experience from customer requirement/needs/wants interface, development of product proposal, design and development, launch, sign-off, and sustaining life cycle activity of minor quality/function/feature updates
Ability to work in a team environment with customers, employees, and suppliers
BS Engineering or greater
Proficient in MS Office (Excel, Word, PowerPoint, Outlook) and Project
Knowledge of Navistar and its engineering release systems (Teamcenter, Spectrum, CDMS, ERIG) is a plus
Linux Platform Engineer Resume Examples & Samples
Design and develop RedHat Linux configurations for software products
Establish RedHat Linux configurations for database, network and high availability services
Develop custom bash/shell script-based programs for real-time integration&re-configuration
Customer focused, formulates plans based on the development of innovative new designs in resolving advanced software development problems
Able to work extended hours for system monitoring as required
*Sr. Linux Systems Engineer RHCSE RHCSA LPI Linux+ RHEL RedHat Enterprise Linux Flow Down RVTM RTOS Real-Time Operating Systems VxWorks C/C++ Borne Bash Shell sed awk PERK Tcl scripting Linux Security DoD control hardware System Subsystem activation testing Team Lead (IA) Information Assurance CyberSecurity NERC CIP STIGs PCI SOX***
Experience working with DOD system engineering and requirements-based system development through all program phases, including requirements flow-down and RVTM development
Any familiarity with (IA) Information Assurance, CyberSecurity and DoD systems security compliance and protocols
Nice to have any Linux certifications: RHCSE, RHCSA, LPI, Linux+, etc
Industry experience: DoD, Aerospace, Avionics, Military, Government, Utilities/Energy
Active Security Clearance is a huge plus, but not required
Client Platform Engineer Resume Examples & Samples
Build, scale, and secure Uber's client platform infrastructure focusing on Windows environment
Monitor endpoint heath with on-going maintenance, alerts, and dashboards
Work cross-functionally as a key contributor to the overall success of a Global Dynamic Tech Services function to participate in projects from concept, to deployment, and ongoing support
5+ years of experience with systems administration using one or more of the following
VMS Platform Engineer Resume Examples & Samples
Stays up to date on Vulnerability Management, PCI DSS regulations, Compliance regulations, and web application threats
Interact with internal teams to maintain integration of VMS products to internal management systems
Develops standards for the VMS team to follow and operate off of
Anticipate operational issues and develop preventative measures
Level-of-effort assessments for various projects and deliverables for both internal and external clients
Management and cultivation of vendor relationships
Comprehension and understanding of vendor roadmaps and release schedules
Collaborate with Product Management to align on Platform Engineering's quarterly and annual roadmaps
Top tier escalation support for on-boarding and senior engineering teams
Collaborate with internal teams like Onboarding, Support Engineering, Software Engineering, IT Operations, Finance and Procurement to ensure efficient service delivery
Budgeting and forecasting for platforms under ownership, including CAPEX/OPEX needs and renewals
Evaluation of new product lines and features for currently supported products
Track project deliverables, and report on status/exceptions
Responsible for production and lab infrastructure specific to platforms under ownership, including planning for cost effectiveness and growth
Client Platform Engineer Resume Examples & Samples
Perform troubleshooting for client platform related problems
Respond promptly to incident, investigate & provide temporary &/or permanent resolution of incidents escalated
Perform service request related to client platforms
Monitor the agreed service level, document & maintain the configuration of the systems; provide regular reporting to relevant parties
Involve in client platform implementation/upgrade project
Manage client platform implementation/upgrade project
Perform on research/evaluation of client platform tools
Provide systems related technical advice to customers or project team
Manage client platform management systems
Manage systems changes through change request process & provide status reports to the relevant parties
Perform client platform related presales tasks
Gather business &/or application requirements on the infrastructure to perform the infrastructure requirement analysis & design
Ensure service level meet requirement. Propose and implement action plan when required
Established facility management standards/best practices to ensureoperation consistency across project/facility management teams
Diploma in IT / Computer Engineering and above
Min 3 years of experience in client platform technologies including desktop, mobile and servers
Windows server skills is a must including setup, configuration, troubleshooting
Knowledge in Microsoft MOM, SCOM, SCCM is preferred
Security products such as McAfee AV, DLP, etc. is preferred
Good team player with good communication skills
Principle Platform Engineer Resume Examples & Samples
20% Identify opportunities to improve Life Cycle costs of Freestyle equipment through analysis of current state. Focus for opportunities will be against design quality, reliability, alternate materials, cost, production rate, manufacturing techniques, and emerging Freestyle developments
10% Prioritize opportunities for improvements with respect to overall goals of The Coca-Cola Company and the Freestyle business group
10% Ensure continuous personal development of industry knowledge and trends through supplier evaluation and qualification visits, on the job training, development partner selection and coordination, and relevant training opportunities
Advanced Project Management: Ability to lead capital and/or high-profile projects that involve cross-functional teams. Includes the ability to manage large budgets, broad scopes, multiple suppliers and/or team members from partner companies, and effectively communicate schedules, risks, and impact to business leadership
Design for Cost: Ability to design new components or assemblies at target costs, or to evaluate and drive cost down for existing products
Corp Client Platform Engineer Resume Examples & Samples
Keep the corporate client fleet and 3rd party services running and scalable as we grow
Research and deploy new technologies that improve corporate operations and the productivity of Dropboxers
Help create and improve procedures for on-boarding users across our various systems and services
Provide support for issues escalated from our IT Helpdesk
Create design docs and support runbooks for deployed solutions
Platform Engineer Resume Examples & Samples
You'll work in our Platform Engineering team, utilising AGILE best practice
You'll build platform products and tools and improve existing ones (tech products that is...not meals)
You'll take part in decisions related to how we undertake new projects
You'll gather requirements and scope out projects with the rest of the team
You'll work closely with our fellow engineers, designers, QA and others
Client Platform Engineer Resume Examples & Samples
Engineer IT End User Computing solutions by understanding business requirements
Create and maintain endpoint images using tools such as Microsoft Deployment Toolkit and User State Migration Tool along with MS System Center Configuration Manager
Create software deployment packages utilizing tools such as Admin Studio
Follow standard ITSM/ITIL processes and procedures
Provide service and/or technology leadership owning the direction and roadmap of an IT EUC service/technology with a focus on EUC hardware and software
Actively participate and be available for IT related escalations as required
Ensure standards and solutions are in place and updated for PC configuration of hardware, operating system, drivers, and associated EUC software
Provide communications on all escalated issues to management and other support teams
Document progress of escalated incidents
Support the current operating system and the desktop image on the Microsoft Windows workstations, laptops and tablets
Update, as well as, maintain Windows 7 and Windows 10 Operating System WIMs, Driver Packages, Boot Images, and Operating System Task Sequences via SCCM and the MDT UDI Wizard Designer
Desktop Specialist-Microsoft System Center-Configuration Manager/SCCM-Infrastructure/Hierarchy Planning, Implementation, and Mgmt
App Packaging-Windows 7 & Windows 8 OS (x86 and x64)
Platform Engineer Resume Examples & Samples
5-7 years of advanced WebSphere Administration & Troubleshooting (Certified WebSphere Admin is a plus)
Experience with installation, configuration, incident and problem management
Proficient with Linux OS
Basic scripting experience and ability to troubleshoot existing scripts (Bash, KSH, Python/Jython, Perl)
Wsadmin scripting experience
Familiarity with performance management software (Dynatrace, HP diagnostics)
Understanding of SSL, Messaging (WebSphere MQ / JMS), SSO, LDAP
Working experience with Apache HTTP server or IHS
Customer support experience
Analyze and document clients' technical installation and support requirements
Ability to work with geographically diverse teams
Interact professionally with contacts with various levels of technical expertise to obtain, analyze, and discuss business processes and solution architectures
Ability to manage deadlines while working independently with minimal supervision in a fast-paced and dynamic environment
Ability to prioritize and deliver solutions in a timely manner, usually under pressure and shifting priorities
Comfortable presenting technical concepts to peers
Provide support for troubled projects, review challenges, propose alternatives, and guide clients' team to solutions
Capacity to react quickly to problems as they arise and meet deadlines under pressure
Conduct internal transition training as required/requested
Experience working within ITIL or other IT best practices frameworks
LHD Platform Engineer Resume Examples & Samples
Conduct engineering assessments to include options, recommendations and ROM costs
Provide mechanical engineering technical advice and investigation
Conduct regular reviews of system design intent
Monitor material condition of the systems and equipment
Provide input into applicable systems analysis reports
Deliver engineering solutions to solve equipment obsolescence problems
Assist with reviewing engineering design tasks for replacement of marine equipment and conduct technical design reviews
Collate and analyse data to determine the health of systems as defined by system boundaries
Ensure a safe and healthy working environment
Linux Red Hat Openstack Platform Engineer Resume Examples & Samples
3-5 years of experience with Linux Red Hat OpenStack Platform
5-10 years of experience with Linux Red Hat Systems Engineering
5-10 years of experience in a large enterprise environment
5-10 years of experience communicating and working with multiple lines of business
Platform Engineer Resume Examples & Samples
Demonstrate written and verbal communication skills and work collaboratively across technical disciplines. Perform complex tasks within operating system in a large-scale production environment
Working knowledge and experience with key ITIL processes, particularly change management is preferred
Specific hardware platform knowledge in one or more key areas: HP blade servers, UCS blade servers, IBM Power Systems, Converged Solutions (VCE VxBlock), and Hyper-converged solutions (Nutanix)
Deploy technically complex infrastructure computing solutions across platforms and components. Support one or more key areas: UNIX, AIX 5.3, AIX (5.3, 6.x,7x), RedHat (6.x, 7.x), Windows 2008-2016, RH OpenShift, Docker, and Kubernetes
Support of SAN-attached devices and tools such as, PowerPath, RDM's, and Recover Point very desirable
Working knowledge of virtual technology, such as, VMWare ESX, Virtual Center, Citrix, SRM, VMS firewall, distributed switching and high availability
Support OS environment running one or more databases including SQL, Oracle, DB2, Cache, and Postgres desirable. Work with DBAs and understand their requirements are necessary
Use of Infrastructure Automation/Configuration tools and DevOps mentality valuable
1+ years experience with network fundamentals and performance principles, including a firm understanding of TCPIP protocols
Working knowledge of EHR systems helpful: MEDITECH, Epic, and Cerner
3+ years of experience is needed for a successful candidate
Principal Platform Engineer Resume Examples & Samples
Recommend long-term technology solutions based on the business needs, architecture and strategic drivers
Design solutions within the context of the available infrastructure, taking into account scalability, availability, reliability, stability, security and performance
Work with product owners, design and engineering team to implement a scalable services platform incorporating several frameworks enabling teams to build microservices
Continuously stay up to date with industry changes, and bring new ideas to the team
Identify, evaluate and select appropriate technology in alignment with business objectives
8+ years hands-on experience dedicated to providing application solutions
BS in Computer Science, Engineering, or related technical discipline or equivalent combination of training and experience
Solid understanding of data structures and algorithm fundamentals
Extensive hands-on experience and expertise in object-oriented as well as functional design methodology using Java/J2EE, ( or Scala / Go) and experience building modern service applications on a framework like Dropwizard, Spring Boot, or Finagle
Solid understanding of API's development using REST JSON/XML, security standards e.g., OAUTH and
Experience developing queue-based services, especially services that use Kafka (preferred) or RebbitMQ
Experience create build and deployment pipelines within a microservices architecture
Solid understanding of the challenges of working with distributed and multi-threaded systems along with experience monitoring those systems and troubleshooting problems
Proficiency with JVM internals as they relate to performance tuning and memory management
Experience of engineering practices such as code refactoring, design patterns, design-driven development, continuous integration, building highly scalable applications, application security
Agile development methodologies experience, continuous integration, continuous delivery, and related techniques
Collaborate with product managers and DevOps
Excellent analytical/troubleshooting skills
Strong work ethic and entrepreneurial spirit
Platform Engineer Senior Resume Examples & Samples
Assists in performs installations, configurations, and upgrades to Ascendon products
Validation of installation and configuration processes and procedures
Establishes and maintains guidelines for system and database backup and recovery policies and procedures
Support the development team in releases and promotions (including core upgrades) from development through to production
Responsible for ensuring environments are recoverable
Provides technical input and consultation for application deployment
Works closely with contacts in architecture and development organizations to ensure a mutual understanding of impacts and scope
Performs installation, configuration, and upgrades to any supporting third party software used in supporting CSG products
Execute third party/open source compilation for requisite software
Familiarization of key third party products /open source projects leveraged by CSG solutions
Minimum 5 years of relevant work experience
Bachelor's Degree in Information Technology, Computer Science, Engineering (Electrical, Software, or Telecommunications) or equivalent experience
Demonstrated and extensive knowledge of the Telecommunications industry experience particularly in the areas of development and release processes required
Experience with version control procedures
An ability to work independently, with minimal intervention to solve problems
Excellent written and verbal communication skills with internal and external stakeholders
Excellent collaboration and organizational skills
Platform Engineer Resume Examples & Samples
Troubleshooting and bug fixing for solutions once in place
Validation of release and promotion processes and procedures
Finds opportunities to automate processes or systems that are manual
Active research and sandbox trials of open source solutions
Pull source and monitor version modifications in association with key software
Produces and maintains documentation on projects and research as assigned
Creates wiki documentation for solution delivery and support, as well as, automation efforts
Participate in the PE on-call rotation
Knowledge of development and release processes required
Knowledge of SQL, Salt or other automation frameworks
Must have high level analytical, negotiating and problem solving skills to diagnose complex problems and find solutions
CI / CD Platform Engineer Senior Resume Examples & Samples
Cloud experience in at least one provider(AWS, Azure, etc.)
Experience implementing continuous delivery solutions
Experience implementing infrastructure as code with Terraform
Configuration management experience with either Ansible, Puppet, or Chef
Proficient in at least one programming/scripting language such as Python, Go, or Powershell
Experience with CI/CD tools such as GoCD, Jenkins, Travis, etc
This team manages the public cloud for our client. Hosted within Azure and hosts applications for internal and external facing apps. The project is for the client's internal apps for North America, what they are developing will have ability to be used on a global skill. This individual will have the responsibility to design, develop and build portions of the cloud infrastructure and CI/CD pipeline
CI/CD Pipeline development for Azure Foundational Services
This person is helping build out a CI/CD platform built on terraform and on Azure. This person will help build out the network stacks as well. Looking for someone who has strong Ci/CD experience, be able to integrate and test what they want in the pipeline. Open to someone who has done this in AWS instead of Azure
They aren't looking for tools specifically but someone with CI/CD and Terraform are a necessity
Will be working directly with around 3-4 people
Terrafrom
CI/CD experience
Competency in one scripting or program language
Platform Engineer Resume Examples & Samples
Manage book of work for delivery efforts including prioritization of projects based on net present value
Design-build of solutions that align with internal processes and standards
Evaluation, integration and testing of vendor solutions
Support rotation for incident and problem management of automation solutions
Partner for strategy for services and align key investments to all GIAM roadmaps
Geospatial Platform Engineer Resume Examples & Samples
Manage, enhance, and support our enterprise open source geospatial platform including its key components such as GeoServer, CKAN, and QGIS, in AWS cloud
Partner across various global IT and business teams to provide insight and technology recommendations that result in enterprise solutions that solve critical business problems
Collaborate with other architecture teams to ensure future enhancements and solutions fit within the existing ecosystem
Innovate by example. Be a thought-leader in the geospatial data space by evaluating and rolling out new fit-for-purpose technologies
Drive cloud adoption of data platform solution. We are looking for a phase change in our enterprise architecture, from on-premises to cloud
At least 3 years of hands on experience in designing and maintaining OpenGeo Suite and CKAN software
Must have the ability to trouble shoot issues with the platform and work with other teams to arrive at a resolution
Must be able to build and maintain systems in modern cloud architecture such as AWS, Google Cloud or other major cloud vendor
Must be experienced in setting up and supporting PostgreSQL/PostGIS database
Proven communication, relationship building and facilitation skills
Able to interact with senior internal leadership on significant business or technical discussions
Deep knowledge of data architecture practices and their place in a broader architecture community
Be able to develop prototypes and proof of concepts for selected solutions without much guidance
Experience with distributed systems, e.g. Mesos, Kubernetes, Spark, Hadoop, Cassandra, distributed databases, grid computing
A working knowledge of both vector and raster data formats such as shp., GeoJSON, GeoHash, GeoTiff, NetCDF, PNG, JPG and others is highly desirable
Experience with Java, Scala, Python, or a similar programing language is highly desirable
Understanding of how REST style and OGC APIs that serve up geospatial data leveraging GeoServer work
Working knowledge of how Geo Server enabled services via JS libraries: Google Maps, OpenLayers
Prior experience with stream processing software such as Kafka
Microsoft Platform Engineer Resume Examples & Samples
Bachelor's Degree in Computer Science or equivalent work experience required
A minimum of three (3) years of experience supporting IIS and/or SharePoint in a production environment
Understanding of networking and server hardware platforms required
Understanding of .NET application concepts required
Understanding of virtualization technologies, a plus but not required
Understanding of Azure is a plus but not required
Understanding of related Microsoft technologies such as Active Directory, Exchange, Team Foundation Server or BizTalk strongly preferred
Understanding of SQL Server concepts a plus