Frontend Web Developer Resume Samples
Frontend Web Developer Resume Samples
5.0
(
29
votes) for
Frontend Web Developer Resume Samples
The Guide To Resume Tailoring
Guide the recruiter to the conclusion that you are the best candidate for the frontend web developer job. It's actually very simple. Tailor your resume by picking relevant responsibilities from the examples below and then add your accomplishments. This way, you can position yourself in the best way to get hired.
Craft your perfect resume by picking job responsibilities written by professional recruiters
Pick from the thousands of curated job responsibilities used by the leading companies
Tailor your resume by selecting wording that best fits for each job you apply
Resume Builder
Create a Resume in Minutes with Professional Resume Templates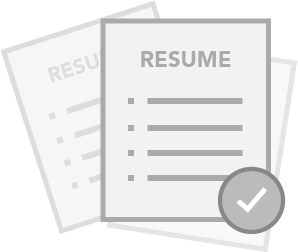 CHOOSE THE BEST TEMPLATE - Choose from 10 Leading Templates. No need to think about design details.
USE PRE-WRITTEN BULLET POINTS - Select from thousands of pre-written bullet points.
SAVE YOUR DOCUMENTS IN PDF FILES - Instantly download in PDF format or share a custom link.
2848 Brakus Islands
San Francisco
CA
2848 Brakus Islands
San Francisco
CA
Phone
p
+1 (555) 449 8827
Frontend / Web Developer, Senior
Frontend / Web Developer, Senior
Frontend / Web Developer, Senior
Work closely with other software engineering teams and 3rd party specialist (e.g. cloud services developers, UI/UX experts)
You are proficient with the most of the following web development technologies
You have designed and developed cross-platform mobile and desktop application using
Design and Develop the frontend (UI) of a cross-platform (iOS, Android, Windows) application targeting desktop and mobile platforms
SVN, Git or TFS repository
Interact with key stakeholders on an on-going basis to solicit input and feedback
You are into software engineering because you love doing it!
Senior Frontend Web Developer
Senior Frontend Web Developer
Senior Frontend Web Developer
Working knowledge of​ XML/XSLT​
Develop automated tests in support of new code
Mentor other developers, including peer reviewing code and pair programming (shadowing)
Code samples included with resume (examples: URLs with descriptions of which parts you developed, zip file, link to a com or equivalent profile)
Provide input to daily stand-ups, story sizing, sprint planning and retrospectives
Project responsibilities include development, testing, documentation, implementation, and maintenance
Provide supporting documentation
Frontend Web Developer
Frontend Web Developer
Frontend Web Developer
Supports users by developing documentation and assistance tools
Manage technical projects for business stakeholders acting as a liaison between internal clients and development teams
Perform software configuration, development, testing, implementation, maintenance support, user training, and prepare system documentation
Assist back-end developers with coding and troubleshooting
Follow software engineering best practices and proper quality management in all work
Expert at designing and developing cross browser compatible websites
Work in a fast growing and challenging environment with like-minded people who are eminent in their respective technical field
Bachelor's Degree in Computer Science
Bachelor's Degree in Computer Science
Bachelor's Degree in Computer Science
English, Full professional proficiency
A good knowledge of HTML(5) & CSS(3) with full understanding of web standards/accessibility with progressive enhancement
Proficient understanding of code versioning tools, such as Git Strong UI and design skills
Creating self-contained, reusable, and testable modules and components in Angular JS
Strong Object Oriented Design and Development capabilities
Strong experience with Responsive website design
Proficient understanding of cross-browser compatibility issues and ways to work around them
Experience working in an Agile environment Knowledge of NPM
A strong understanding of website frontend performance and optimisation
Basic understanding of programming logic and constructs
Create a Resume

in Minutes
Read our complete resume writing guides
---
Frontend Web Developer Resume Examples & Samples
Development of consumer marketing subscription and authentication forms, ad served units, and a variety of eCommerce websites/experiences across all Time Inc brands
Ensure the technical feasibility of creative designs
2-5 yrs experience in
Senior Frontend Web Developer Resume Examples & Samples
4+ years of experience with OOP Development
4+ years of experience with JavaScript/Node.JS, HTML, CSS
2+ years experience with any front end framework like AngularJS or ReactJS
Familiarity with Linux (Red Hat Enterprise Linux)
2+ years of experience with Python
2+ years experience working with a relational database such as Oracle or MySQL, including schema design as well as SQL
Experience developing web services
Strong analytical and creative problem solving skills
Professional experience with React.js a plus
Frontend Web Developer Resume Examples & Samples
Experience with HTML5, CSS, JavaScript/jQuery, Photoshop and Sketch
Experience with CSS pre-processors (Less, Sass, etc.)
Experience across responsive design, performance tuning as well as localization & accessibility
Frontend Web Developer Resume Examples & Samples
Experience with template engines such as Twig
Good understanding of SEO
Experience working with PHP websites, especially powered by MVC frameworks like Symfony or Laravel
Behat or JavaScript testing frameworks
Frontend Web Developer Resume Examples & Samples
Work in a fast growing and challenging environment with like-minded people who are eminent in their respective technical field
Develop solutions through collaboration and discussion, within our teams and with clients
Work with high profile clients on a variety of local and regional engagements
Take the challenges to conduct the R&D/POC on the new technologies
Contribute towards the technical design of technical solutions based on client requirements and other constraints
Drive or contribute to user interface design on web or mobile platforms
Perform software configuration, development, testing, implementation, maintenance support, user training, and prepare system documentation
Participate in product design, technology research and development
Follow software engineering best practices and proper quality management in all work
Expert-level JavaScript, HTML, and CSS skills utilizing best practices of performance, security, accessibility, and usability
Minimum 3 years of experience in front end web or mobile development
Experience with Responsive Design, CSS Pre-processors, Templating
Experience building reusable modular JavaScript components
Familiarity with all aspects of MVC web applications
Well versed with at least one of the MV* and UI frameworks
Good understanding of cross browser / device testing and debugging techniques
A flair for usability and an affinity to graphic design
Excellent team and interpersonal skills
Excellent communication and writing skills (fluency in English, proficiency in Cantonese, and/or Mandarin)
Frontend Web Developer Resume Examples & Samples
HTML, CSS, JavaScript, Responsive Design
The employee must manage multiple projects and thrive in a fast-paced environment
Ability to learn new skills relevant to web development
Some familiarity with backend programming language, preferably PHP
Source control management, preferably Git
SEO, Google Analytics, Google Adwords, Webmaster Tools, etc
Salesforce, SiteExecutive, Drupal, or Wordpress is helpful
Familiarity with ADA compliance in regard to the web, specifically WCAG 2.0 Accessibility
Guidelines
Junior Frontend Web Developer Resume Examples & Samples
Day-to-day HTML development of The Body Shop websites working closely with the Digital & Ecommerce teams to update home pages, website content, promotions and configurations within Hybris
Email HTML development working closely with the CRM team and marketing agencies
Ad hoc technical support and testing on major new website development releases and A/B tests
Complete small-scale development work required on The Body Shop websites in line with the trading calendar and release cycles
Work on the email platform to build and test emails based on the brief from the CRM team
Work to strict deadlines on email schedules and content updates, and coordinate all approval stages within this part of the process
Coordinate with digital and ecommerce teams in content editing and site design to provide a clear and professional service
Partner with the Digital IT team and third party developers to implement coding best practices and optimise site performance
Assist UAT on development releases on the websites
Identify and escalate areas for technical improvement of The Body Shop websites
Maintain a strong understanding of frontend and web development trends
Ad hoc project work for major web developments of the The Body Shop websites
Apply practices, procedures and standards to ensure activities and decisions are compliant with The Body Shop's risk appetite, legal and regulatory requirements
Proven HTML, CSS, and JavaScript development experience
Ability to work with Marketing and Ecommerce teams
Highly organised with the capability to multi-task and prioritise to meet tight deadlines
Enjoy working in a close, communicative team
Enthusiastic, self-confident and self-motivated
Lead Frontend Web Developer Resume Examples & Samples
Project frontend development work to launch new features and websites for The Body Shop working closely with third party developers
Day-to-day frontend development of The Body Shop websites to update home page, website content, landing pages, new frontend layouts and features, working closely with Digital & Ecommerce teams, designers and leading junior frontend developers
Oversee email HTML development for all marketing emails working closely with the CRM teams and Responsys
Complete frontend development work required on The Body Shop websites in line with the trading calendar and development release calendar
Work on the email platform to build and test emails for all markets based on the brief from the CRM teams
Optimise page load performance by optimising HTML, CSS, JavaScript images and content delivery ideally in an enterprise eCommerce platform environment
Coordinate with Digital & Ecommerce teams in content editing and site design
Partner with the in-house developers and third party developers to implement backend technology requirements
Identify and escalate areas for frontend technical improvements to the websites to improve performance
Maintain a strong understanding of frontend development and industry trends
Ad hoc project work for major web developments on The Body Shop country websites
Ad hoc technical support, testing on releases and A/B tests
Manage and coach junior frontend developers
Work closely with Product Owner to develop and deliver the product roadmap
Ensure the development team and relevant business stakeholders are kept informed, risks/issues are escalated in a timely manner and the development and implementation remains on track
Work cross-functionally during the design, build and release process, to ensure the build is delivered on time to the required standard
Strong understanding of ecommerce and web analytics
Previous experience working with ecommerce platforms, Hybris experience preferred
Experience with testing tools like Monetate
Strong programming skills in building and maintaining websites
Proven ability to optimise page load performance by optimising HTML, CSS, JavaScript images and content delivery ideally in an enterprise eCommerce platform environment
Experienced in developing and testing fully responsive and flexible email templates that work across all major email clients and mobile devices
Experience optimising code for site speed and performance
Data driven with strong analytics skills, including Google Analytics and other analytics tools
Ability to work at Global level and manage a diverse group of stakeholders
Resourceful and proactive in solving problems and recommending solutions
Willing to adapt and take on new challenges and driven to continually improve
Frontend Web Developer Resume Examples & Samples
Lead development and prototyping of cyber visualization and become part of the cyber visualization team
Apply user experience methodology and best practices to translate user needs and business requirements into engaging user-centered design
Develop use cases, specifications and functional requirements
Conduct user research and testing, participate in User Acceptance Testing and validation
Determine hierarchies of information and content flow, deliver as taxonomies and wireframes
Understand the end-to-end experience, including linkages between key systems
Collaborate with partners to develop and maintain consistent standards for the experience across systems
Build and maintain a deep understanding of employee and field audiences through user research and testing, analysis of usage, and user feedback
Experience in user experience design and interactive development
Experience with mobile and responsive design
Experience with User Acceptance Testing and validation
Ability to translate user and business needs into effective designs and technical requirements
Strong prototyping and development skills: HTML5, CSS3, JavaScript debugging, use of Chrome etc
Strong experience in at least three of the following frameworks: jQuery, Node.js, Angular, Parallel.js. D3.js, ample, backbone
Experience in Twitter BootStrap
Typically requires bachelor's degree or equivalent and seven to nine years of related experience
Frontend Web Developer Resume Examples & Samples
A minimum of 2 years of experience in web and internet technologies is required
Experience with JavaScript, HMTL5 and CSS3 is required
Experience with RESTful API integration is required
Knowledge of web programming best practices is required
Experience with AngularJS, Backbone or similar framework is preferred
Experience with Drupal development, including template design is preferred
Experience with Symfony2/Symfony3 is preferred
A basic understanding of agile development methodologies, specifically Scrum is preferred
A results and performance driven attitude with strong sense of accountability is required.Info Technology
Frontend / Web Developer, Senior Resume Examples & Samples
Design and Develop the frontend (UI) of a cross-platform (iOS, Android, Windows) application targeting desktop and mobile platforms
Be force of proposition in order to improve the UX/UI experience on desktop and mobile
Work closely with other software engineering teams and 3rd party specialist (e.g. cloud services developers, UI/UX experts)
Interact with key stakeholders on an on-going basis to solicit input and feedback
You are a frontend rockstar with the passion for building beautiful software that delights your customers
You are into software engineering because you love doing it!
You have 3+ years of hands-on frontend and mobile application engineering experience using web technology
You are proficient with the most of the following web development technologies
HTML + JavaScript + CSS3 (mandatory)
AngularJS 1.X
Other associated JavaScript and plugin ecosystem
Responsive design, Grid System, LESS
Data caching and synchronization
Realtime, WebSocket
You have designed and developed cross-platform mobile and desktop application using
PhoneGap/Cordova would be an asset
JSON/XML, REST Web Services
You are experienced with development and configuration management tools
Visual Studio (or similar)
SVN, Git or TFS repository
You are familiar and / or experienced with lean, agile and other development methodologies
You believe that automation is the key to productivity. You have some experience of building test, build and deployment automation scripts and tools
You are an excellent team player and willing to go beyond your limits to help your team members
You can talk and present to your peers and your stakeholders clearly, and concisely in both formal and informal setups
Experienced Frontend Web Developer Resume Examples & Samples
Strong familiarity with the JavaScript ecosystem, including testing and DevOps aspects
Experience in HTML5 / CSS3
Experience with Angular, TypeScript / ES6 / ES7, Gulp, WebPack - advantage
Ability to work independently and proactively come up with innovative solutions
Team player with excellent interpersonal & communication skills in both Hebrew and English
Attention to detail, understanding of UX/UI
Good analytical skills and ability to learn new subjects by yourself
Frontend Web Developer Resume Examples & Samples
Mimi Hearing Test is the number one hearing test app in the AppStore with over one million tested ears worldwide
Mimi Music is revolutionizing the way, how people listen to Music and the upcoming Mimi SDK will enable even more use cases for our technology
Total number of app downloads: 650K
Two patents filed + two patents in the pipeline
Close cooperation with Charité Berlin and medical certification of our products
Senior Frontend Web Developer Resume Examples & Samples
Develop responsive, multiscreen enterprise web and mobile web applications and APIs using modern web technologies (HTML5, CSS3, jQuery, Backbone.js, RequireJS)
Project responsibilities include development, testing, documentation, implementation, and maintenance
Work closely with a cross-functional Scrum team to understand requirements and recommend appropriate solutions; including Project Managers/Scrum Masters, Product Owners, Designers, Backend Developers and QA Analysts
Actively participate in and contribute to global site architectural discussions and initiatives
Actively contribute to and enforce best practices, group standards
Mentor other developers, including peer reviewing code and pair programming (shadowing)
Proactively keep up-to-date on industry trends and emerging technologies; drive adoption of new technologies and best practices
Bachelor's degree in a technical discipline or equivalent work experience
5+ years relevant work experience developing enterprise web applications
Good experience with object-oriented programming
Experience with API development (examples: REST/SOAP/JSON)
Must provide code samples (examples: URLs with descriptions of which parts you developed, zip file, link to a com or equivalent profile)
Demonstrated leadership as a senior/principal, subject matter expert, architect, team lead, ScrumMaster or equivalent role on past technical projects
Responsive, multiscreen (desktop/tablet/mobile) layouts with HTML5/CSS3
Hand-coding complex web applications utilizing various JS libraries
HTML5 APIs (Video/Audio, Local Storage, History, Canvas Animation)
Service-driven applications with REST/SOAP/JSON APIs
Advanced jQuery, including writing modules
CommonJS/AMD modules with RequireJS or equivalent
Js or another equivalent Javascript MVC framework
Agile development practices: Scrum, Kanban/Lean, test-driven development, continuous integration
Large scale Content Management Systems in support of an enterprise, public-facing website
Version control software, preferably Git
Section 508 and WCAG accessibility standards
Frontend Web Developer Resume Examples & Samples
HTML5, CSS3, JavaScript, Responsive Web Design
Basic understanding of programming logic and constructs
Some familiarity with backend programming language, preferably PHP Source control management, preferably Git
Graphic design software (e.g., InDesign, Photoshop, etc.)
Integrations (REST API, webhooks)
Task automations (e.g., Zapier, IFTT)
Prototyping (e.g. inVision, UXPin, Webflow, etc.)
Senior Frontend Web Developer Resume Examples & Samples
BSc Honours, ideally in Computing related degree
4+ years' experience
JavaScript – React JS
CSS – Working with Less and SASS
Write structured, commented and efficient code
Good interpersonal Skills
Have creativity and imagination
Strong Design and UX principles
Effective planning and organisation skills
Copes well under pressure & with uncertainty
Flexible & adaptable in the face of changing priorities or circumstances
Drives for results
JavaScript AngularJS or similar framework experience
Backbone.js
Git / SVN
Frontend Web Developer Resume Examples & Samples
At least 3 years of experience and expertise developing CSS3, HTML5, AJAX, JavaScript
At least 1 year of experience developing Angular JS
Creating self-contained, reusable, and testable modules and components in Angular JS
Strong Object Oriented Design and Development capabilities
Experience with client-side technologies and frameworks
Experience with modern browser technologies and responsive design for mobile sites
Experience with Angular 2 with Typescript
Experience with Sass, LESS Working with WebStorm, WebPack
Proficient understanding of code versioning tools, such as Git Strong UI and design skills
Experience working in an Agile environment Knowledge of NPM
ES6 a plus
Senior Frontend Web Developer Resume Examples & Samples
Bachelor's degree in a technical discipline such as Computer Science or MIS, or a total of 9 years of IT experience
Intermediate experience with object-oriented programming
Must provide code samples (examples: URLs with descriptions of which parts you developed, zip file, link to a github.com or equivalent profile)
Demonstrated proficiency and real-world experience with the following skills and technologies
Senior Frontend Web Developer Resume Examples & Samples
Bachelor's degree in Computer Science, Technology or a related field; or a total of at least 9 years' experience in software development
5+ years' experience developing enterprise web applications
Advanced experience with object-oriented programming
Experience working with Javascript based Testing frameworks like Jasmine, mocha, webdriver.io
Working knowledge of​ XML/XSLT​
Code samples included with resume (examples: URLs with descriptions of which parts you developed, zip file, link to a com or equivalent profile)
Frontend Web Developer Resume Examples & Samples
Work with designers and UI/UX experts to convert designs into web assets
Build front end javascript architectures for better consumption and presentation of data
Provide the best user experience when loading and presenting tons of data asynchronously'
Build and optimize web pages for speed and responsiveness
Provide continuous support and maintenance for numerous web properties
Adhering to best standards and using the right design patterns in writing maintainable code in Javascript
Come up with best standards of implementations across web properties
Ability to write quality documentation to support other developers
Frontend Web Developer Resume Examples & Samples
Role focuses on supporting our internal marketing team's digital initiatives through product launches, and quarterly promotions
Advise on new techniques and estimated costs associated with new or revised programs and utilities, taking into consideration personnel, time, and hardware requirements, and makes trade-off analyses; develop general and detailed documentation describing system specifications and operating instructions; and revise existing systems and procedures to correct deficiencies and maintain more effective data handling, conversion, input/output requirements, and storage
Administer web applications supporting the company's technical web application portfolio
Manage technical projects for business stakeholders acting as a liaison between internal clients and development teams
Translate business and functional requirements into technical specifications
Identify, design, develop, program, install, conduct research for, and implement internal systems, applications and utilities to take full advantage of functionality in Drupal and other Marketing and Sales applications
BS/BA/BSc in computer-science or equivalent work experience
Expert at coding in PHP, HTML 5, CSS3, JavaScript, JQuery, JSON, XML, and other web based languages
Passionate about web design and development
Sound communication and facilitation skills to lead projects and positively influence collaborators
Experience in developing within frameworks including Bootstrap
Proven ability to develop and use strong internal & external networks providing access to latest capability thinking, tools and providers
Expert at designing and developing cross browser compatible websites
Sound experience working with global SEO strategies
Experience working with MSFT CMS 2002, Clickability, SharePoint, and other 3 party CMS solutions
Senior Frontend Web Developer Resume Examples & Samples
Provide input to daily stand-ups, story sizing, sprint planning and retrospectives
Develop new, and maintain existing platforms
HTML5, JavaScript, Web UI Automation tools
ECMAScript spec
Prototype, scopes
DOM/BOM
Promises/A+
Browser support, HTML5 compatibility
Memory/CPU profiling
Developing in a microservice architecture
Node JS (server side and tooling)
ReactJ/Flux or Reflux/Redux
Ember, Backbone, Knockout etc
Web Sockets
Excellent Java and OO design and patterns
AMD (Require JS etc.), Common JS
Webpack module bundler
SASS/LESS/Stylus
Templating and data binding
Mocha, Chai, Jasmine, Karma
Migrating web solutions to the Desktop
Cucumber/Gherkin
Automation tools
JavaScript accessibility and regulations