Fabricator Resume Samples
Fabricator Resume Samples
4.5
(
66
votes) for
Fabricator Resume Samples
The Guide To Resume Tailoring
Guide the recruiter to the conclusion that you are the best candidate for the fabricator job. It's actually very simple. Tailor your resume by picking relevant responsibilities from the examples below and then add your accomplishments. This way, you can position yourself in the best way to get hired.
Craft your perfect resume by picking job responsibilities written by professional recruiters
Tailor your resume & cover letter with wording that best fits for each job you apply
Resume Builder
Create a Resume in Minutes with Professional Resume Templates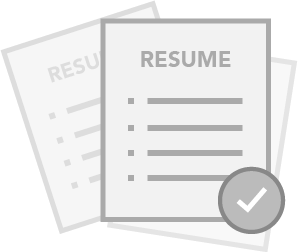 CHOOSE THE BEST TEMPLATE - Choose from 15 Leading Templates. No need to think about design details.
USE PRE-WRITTEN BULLET POINTS - Select from thousands of pre-written bullet points.
SAVE YOUR DOCUMENTS IN PDF FILES - Instantly download in PDF format or share a custom link.
75369 Name Mall
Houston
TX
75369 Name Mall
Houston
TX
Phone
p
+1 (555) 658 4677
Welder / Fabricator
Welder / Fabricator
Welder / Fabricator
Works from shop drawings, blueprints, sketches, work orders, and verbal instructions form the Shop Supervisor/Manager
Performing any combination of duties to assist workers in welding, brazing, and thermal and arc cutting activities
Avoiding any activity that creates or constitutes a serious hazard to themselves or others while working for the university
Ensuring compliance with all safety policies, procedures, and work practices established by the University
Ensure daily and monthly inspections are performed in your work area
Reads and understands blueprints for the selection of materials, measurements and weld types; and performs work to specified tolerances
Ensures that work areas are clean and orderly
Welder Fabricator
Welder Fabricator
Welder Fabricator
Assist with keeping neat and orderly records on work performed and repairs made
Examine work pieces for defects and measure work pieces with straightedges or templates to ensure conformance with specifications
Make decisions on how to fabricate a part or make a repair when there is no set of direction
Moving work pieces, tools, and supplies, manually or by hand truck
Guide and direct flames or electrodes on or across work pieces to straighten, bend, melt, or build up metal
Oversee maintenance contract and service work as assigned
Signal crane operators to move large work pieces
Fabricator
Fabricator
Fabricator
Housekeeping of shop and work area (keeping work area neat and clean) daily
May perform work from Engineering drawings, sketches, written and verbal instructions
Perform bench work with hand tools as necessary
Performs other related duties as assigned by management
Threads work piece as determined by work order specifications
Perform other job related duties as assigned
Performs other duties as assigned
Bachelor's Degree in Welding
Bachelor's Degree in Welding
Bachelor's Degree in Welding
Good interpersonal, communication, and organizational skills
Ability to read shop sketches and blueprints
Ability to cross train to other cells
Good skills and abilities in layout and fabrication
Able to gather and analyze relevant information, and coordinate work with other team members
Good mechanical skills and abilities
Maintain active pursuit of additional training and educational opportunities to increase knowledge and experience related to the maintenance field
Completes projects with minimal guidance showing a proactive attitude to minimizing equipment downtime and lost production capability
Participate in data quality review and troubleshooting
Excellent communication skills
Create a Resume

in Minutes
15 Fabricator resume templates
Read our complete resume writing guides
---
Junior Display Fabricator / Welding Tech Resume Examples & Samples
*Applicant is responsible for his or her own drill/driver and tape measure.****
Excellent knowledge of various Fabrication and Finishing techniques
Must be able to safely operate basic shop power tools and machinery
Well versed in table saw, Band Saw, miter saw, Jig saw, circular saw, sander, planer
TIG Welding required
Metal Sanding & Grinding
Ability to read shop drawings
Wood working fabrication
Paint finishing knowledge is a plus
High level of organization skills in a Production Environment
Self-motivated and proactive ability to work in a fast paced deadline driven work environment
Versatility - must be willing to assist on all aspects of project from start to finish
Willingness to learn new skills and stay up to date with new technologies
MUST HAVE THE DRIVE AND ABILITY TO SEE THE JOB THRU COMPLETION
Junior Fabricator Resume Examples & Samples
Willingness to learn all aspects of the job including but not limited to: Latin names for specimens, various techniques and processes, and general practices of the department
Pinning various specimens
Framing
Basic bone articulation
Restocking the storefront
Generating products for order fulfillment
Delivering world-class customer service
Maintaining an organized work space
Sheet Metal Fabricator Resume Examples & Samples
Programming, setting up and operating the laser or the water jet
Reading blueprints and performing the duties in adherence to the specifications set forth by the work order or the engineers
Inspecting parts using common tools such as caliper, micrometers, form gauges, height gauges, and protractors
Must have strong shop math skills and be capable of running multiple machines
Knowledge of Cincinnati Brake press
Knowledge of Cincinnati Laser
Knowledge of Flow Water Jet
Sigma Nest software experience
Experience operating a forklift
Ability to calculate bend deductions
Junior Metal Fabricator Resume Examples & Samples
Fabricate portions of sets and/or other items for general production use, under tight deadlines while maintaining a high standard of fabrication
Responsible for the maintenance and care of all welding equipment and tooling
Use power tools and welding tools proficiently and adhering to safety standards
Help in general organization and upkeep of the workshop and records
Ability to multi-task efficiently as priorities change and to be able to work at speed under pressure when necessary
Must be able to follow specific directions and design and not deviate without seeking approval from supervisor
1+ years of experience in metal fabrication or similar experience, with film/TV production experience a plus
Good understanding of mechanical design and typical shop math and materials
Knowledgeable about welding materials, tools and safety
Strong aesthetic sense
Fabricator Maintenance Technician Resume Examples & Samples
3 - Verify/hold clearance orders. Perform alignment on pumps, fitting and welding tasks
4 - Perform rigging using tools such as fork trucks, cranes and chain blocks
5 - Perform verification checks on maintenance items covered in maintenance technician training
6 - Plan work package planning when assigned
7 - Perform assigned tasks in a safe and efficient manner
8 - Interpret and understand power plant prints
Welder / Fabricator Resume Examples & Samples
Perform repairs to rail cars and locomotives using welding and fabrication skills
Measure and inspect all parts to ensure conformity to engineering specifications and quality standards
Maintain a clean and safe working environment
Be capable or working with both car and locomotive systems, sub-systems and components of the railway rolling stock to be maintained
Perform standard maintenance tasks, inspection and cleaning as required including electrical, electro-pneumatic and equipment on both car and locomotive
Be skilled in use of all related hand tools such as pneumatic, electrical and hydraulic, and measuring instruments
Perform other related tasks as required by Supervisor
Experience in operating fabrication machinery including; lathe, hydraulic press, shear, mill
Ability to safely operate a forklift as demonstrated by passing a forklift operation test following initial training
Ability to follow directions, organize and manage multiple projects and focus on assigned tasks
Ability to communicate effectively with coworkers and demonstrate positive leadership skills
Must pass the composite mechanic testing and become QMP certified
Must maintain certifications acquired
Must maintain a clear DMV check
Must have good oral/written English communication skills
Must have a high school education or equivalent
Basic mechanical skills including use of required tools and measuring devices
Production Fabricator Resume Examples & Samples
US citizenship in order to obtain and maintain US Dept of Energy "Q" level security clearance
2 years experience operating production equipment assembling or inspecting complex parts and assemblies or technical education or applicable military experience
3+ years of demonstrated success in a manufacturing environment
Basic computer skills experience
Sheet Metal Fabricator Resume Examples & Samples
Produce all and complicated components & transitions from sheet metal to blueprint and work instructions
Work under the direction of supervisors, group leaders, team leaders, with minimal supervision
Assist and train lower classification employees
Setup and operate all equipment in related area
Produce and measure product to insure compliance to blueprint and work instruction specifications
Maintain clean, neat, and safe work area
Fabricate complex parts to print using various hand and power tools
Interface with other departments as needed to solve problems and maintain a smooth workflow
Good eye and hand dexterity
Participate in Kaizen and other Improvement programs
Identify cost savings
Communicate ideas, problems, and concerns to management
Maintain a clean, neat, and safe environment
Work safely following all safety procedures
Willing to work overtime, as needed
One (1) to three (3) years sheet metal fabrication experience on precision sheet metal parts
Math should include geometry and trigonometry
Must be able to utilize computer/computer applications to access production information as required
Basic knowledge of all processes and equipment in related area
Welder / Fabricator Resume Examples & Samples
11)To make up all types of elements as required
12)Maintain all welding equipment
13)To flame harden and flame cut as required
14)Makes up all spiders for the main press line production, OS station's between presses, and all rail automation for transfer press
15)Verifies all tryout on new automation
16)Troubleshoots and modifies for all automation problems during production in main line press and transfer press
17)Performs preventative maintenance on all automation for main line and transfer
18)Operates a variety of small machine's, tools, and equipment
19)Maintains stock of all items required for automation
20) Promotes good housekeeping (5S) TPM
21) Perform other duties as required
High School Diploma or GED required; 2-year Associates Degree from accredited technical college is preferred, or equivalent experience
One to two years of related experience and/or training; or equivalent combination of education and experience
Good interpersonal, communication, and organizational skills
Small machining skills
Experimental Metal Fabricator Resume Examples & Samples
Journeyman card as a welder or sheet metal is a plus
Previous experience involving truck and engine assembly, repair, and fabrication prototype parts
Welding fabrication with Tig, Mig, Stick, Oxy-Acetylene Welding skills & plasma cutting
Ability to read blueprints and understand engineering drawings
Ability to use laser, plasma or water jet technology for cutting and shaping parts
Evidence of excellent work history, including exemplary attendance, safety and job performance
Brake Presses
Window Fabricator / Glazier Resume Examples & Samples
Must be able to read tape measure, use a square, calipers, and protractor
Must be able to follow 1x1 flow/hour per-cart matrix
CNC/glazing skills a plus
Must be able to work within a Teamwork oriented environment
Sheet Metal Fabricator Resume Examples & Samples
Perform complete set up and operation of multiple mechanical or hydraulic brakes, presses, shears, turret punch presses, grinders and spot welders to fabricate components for product assemblies to meet customer demands
Maintain necessary records for all operations
Monitor equipment conditions and perform basic preventative maintenance
Perform simple to moderate MIG welding operations
Adheres to all environmental, health, safety rules and regulations, and work instructions
Assist with on-the-job training and continuous improvement
Minimum 3 years' experience in a manufacturing environment is required
Minimum 1 year of experience in fabrication or machine operation is required
Legally authorized to work in the United States without company sponsorship
No relocation benefit is offered for this position. Only candidates residing within the immediate geographical area (within 50 miles) of the Worcester facility will be considered for this position
Working knowledge of the mechanical, electrical, and safety procedures of a
Experience operating a turret or brake is preferred
Manufacturing systems knowledge (KANBAN, JIT, Production scheduling) is preferred
Window Line Fabricator / Glazier Resume Examples & Samples
Must be able to read tape measure, use a square, calipers, and protractor
Must be able to follow 1x1 flow/hour per-cart matrix
CNC/glazing skills a plus
Must be able to work within a Teamwork oriented environment
Pipe Fabricator / Welder Resume Examples & Samples
Manufacture and install a variety of pipework, both small and large diameter pipe
Utilise a variety of workshop machinery e.g. Hydraulic Benders, threading machines etc
Undertake multi skilled activities in all aspects of ship repair i.e., light and heavy fabrication, pipe fabrication
Jig up, mark off, bend and fabricate pipework
Provide feedback and information in the composing of safety/risk assessments
Monitor quality control procedures during welding process
Other related duties as assigned, which may include support for projects outside the Sydney area
Ensure maintenance schedules are supported and other ad hoc tasks are managed appropriately
Operate with a customer focus, ensuring safe outcomes within an environment focused on quality
Trades qualified in Pipe Fabrication or Welding and significant post trade experience
Strong general welding skills (gas, MIG, TIG and stick) and familiar with a variety of workshop tools
Knowledge of Ferrous and Non-Ferrous pipe and tube
Ability to interpret and utilise technical drawings, with an eye for detail
Well-developed communication and team skills with a proactive approach to tasks
You are someone who thinks safety first and has a dedication for quality outcomes
Those with any additional post trade qualifications will be viewed favourably, as will those with demonstrated experience within a similar ship repair/maritime environment
Machinist Fabricator Resume Examples & Samples
Fully competent in set up / operation of machine shop equipment & tools
Performs preventative maintenance & maintains schedule, shop equipment
Cleans & maintains shop equipment
Works closely with welders
Works closely with ships personnel & recommends repair options
Maintains tooling & material inventories
High school graduate or equivalent required
Prefer certified graduate of machining technology school
Five years related experience working in machine shop environment
Reads & understands blueprints & sketches
Basic understanding of welding & cutting processes
Able to push, pull & lift 50 lbs
Ability to stand for extended periods while operating machines
Ability to work in confined spaces or heights as required
Must pass pre-employment physical & screening
Excellent oral, written & computer communication skills
A valid US Passport and Driver's License is required
Fabricator Sales Manager Resume Examples & Samples
Develops a business plan and strategy for respective Fabricator market to attain company sales goals
Works with the Sales, Product Line Leadership, Marketing and Manufacturing to prepare a baseline forecast planning goals and action plans to support target growth in existing markets. Initiates and coordinates development of action plans for new product penetration
Provides Management with monthly updates on sales results relative to activities and performance of targeted Fabricators
Provides monthly Fabricator Quick Ship/Speed Lane S&OP report to operations, and forecast on project activity for products other than fittings
Drives consistency and trust within the team through scheduled bi-weekly and monthly communication meetings to address internal and external organizational issues
Adheres to all company policies, procedures and business ethics codes and ensures that they are communicated to the channel and implemented within the channel
Fabricator Resume Examples & Samples
A Fabricator (Tubing Mechanic) performs the essential tasks on a daily basis
The tasks performed by the Fabricator will be checked/verified for accuracy and completeness by Layout and route mechanical piping systems; make mock-up of systems, pressure test systems, familiarity with installation of marine and air craft type fitting, install pumps, hoses, valves and pressure switches
Job duties tubing identification, hoses, label plate installation, drill penetration, piping and testing
Typical tools used in the performance of the job duties include open-ended wrenches and sockets, drills, sanders, tubing cutters, metric measuring tape, etc
May perform work from Engineering drawings, sketches, written and verbal instructions
Use and read metric rule
May direct the work activities or tasks of other employees
Maintain logs, records and forms as required
Housekeeping of shop and work area (keeping work area neat and clean) daily
Performs other related duties as assigned by management
Fabricator Resume Examples & Samples
Perform duties of a Fabricator (Brake Press Operator) on a daily basis is essential
Job duties include but are not limited to measuring, laying out, cutting, grinding, forming and drilling of assorted materials (aluminum, steel, stainless, gasket, rubber, screen, etc)
Works from Engineering drawings, sketches and written and verbal instructions
Maintains records, forms and logs as required
Typical tools and equipment used in the performance of duties are: Brake Press, manual hand tools, mechanical, pneumatic, cordless and electric tools including porta power, come alongs, clamps, hammers and mauls, gougers, grinders, saws, band saws, drills, tapes and scales
Must be capable of handling chemicals and solvents including alcohol, cleaning solvents, cutting oil, tool oil, etc
Must visually inspect work to drawings and sketches for completeness and dimensional correctness
May direct the activities or tasks of helpers, as assigned
Perform other job related duties as assigned
Metal Fabricator / Welder Resume Examples & Samples
Perform Mechanical work as needed
Maintains welds on various items using a variety of processes for the purpose of ensuring the availability and functioning of required items ensuring safety
Repairs metal surfaces for the purpose of ensuring safe and efficient use of items
Installs various items for the purpose of completing projects safely and within established time frames
Maintains shop, equipment, tools, etc. for the purpose of ensuring the availability and functioning of required items and ensuring safety
Coordinates with administration and other trades for the purpose of completing projects/work orders efficiently
Requests equipment and supplies for the purpose of maintaining inventory and ensuring availability of required items
Assists other trades personnel as may be required for the purpose of supporting them in the completion of their work activities
Responds to emergency situations as needed and/or assigned for the purpose of resolving immediate safety concerns
Transports various items (e.g. tools, equipment, supplies, etc.) for the purpose of ensuring the availability of materials required at job site
Performs other related duties, as assigned, for the purpose of ensuring an efficient and effective work environment
Operating equipment used in welding and metal fabrication including band saws, grinders, mig welding, stick welding, plasma torch, cutting torch, breaks, drill press, chop saw, etc
Knowledge of 3-phase and single phase
Electrical is a plus 120V up to 480V
Able to perform "Food Grade" weld
Adhering to safety practices and procedures
Utilizing methods, techniques, materials, tools used in metal fabrication and welding, maintenance, and repair
Adapting to changing work priorities; communicating with diverse groups, meeting deadlines and schedules, working as part of a team, and working with constant interruptions
Commitment to ADM's goal of achieving a zero injury culture; understand and follow company safety procedures and food safety policies
Able to meet physical requirements of this position including, but not limited to: prolonged periods of sitting or standing, kneeling, bending, working in high areas, climbing stairs and ladders, working in a variety of condition, such as heat, cold, dust, lift up to 55lbs. unassisted, shovel and sweep different materials
Be willing to work weekends, holidays and overtime if necessary. Work rotating shifts (8, 10 or 12 hour shifts)
Demonstrate initiative to work independently while flexible enough to work in a team setting as needed
Be willing to be on 24 hour on-call rotation
Welder / Fabricator Resume Examples & Samples
Welding and fabrication in barrel or fabriation department
Compliance with all safety rules and regulations
Must be willing to work 1st or 2nd Shift
Must have min. of 2yr Mig and stick welding experience in manufacturing environment
Must be able to use air, power and hand tools, including a torch and grinder
Must have own tools to perform required duties
Influences how own work assignments are completed. Some creativity in accomplishing assignments and use of discretion and independent judgment required
Fabricator Resume Examples & Samples
Interpret drawings and determine the most efficient approach to fabricate prototype parts
Select manufacture tooling and fixturing appropriate to the job
Set-up and perform all fabrication operations required to produce the part
Inspect the final product to ensure it falls within specification
Use all applicable hand tools for close tolerance measurements
Using creativity and self-direction in designing, fabricating, and testing of prototypes and fixtures when standard methods do not apply
Design and fabricate fixtures as required
Perform bench work with hand tools as necessary
Maintain equipment to manufacturer's specifications or accepted professional standards
Ability to work directly with engineering to produce the best part in the most efficient fashion
Ability to work from written or verbal instructions
Ability to proficiently and safely operate all equipment commonly available in a tool room
Ability to design and construct tooling and fixturing to support the manufacture of the part
Proficient in blueprint reading, assembly drawings, shop math, and use of precision measuring instruments
Proficient in bench work including: drilling, tapping, assembly, and inspection of components for form, fit, and function
Good interpersonal skills
Proficient in basic computer systems
High self motivation
Mig and Tig welding experience
Lathe, Mill,CNC Lathe, CNC Mill experience and knowledge
Brake Press operation
Industrial Fabricator / Welder Resume Examples & Samples
Well versed/skilled in all welding (Mig, Tig, Stick, Plastic and Polypro piping)
Safely and professionally operate fabricating machines such as plasma torch, sheet metal brake, roll & shears
Safely operate hand tools such as high speed cutters, double cuts, grinders, and shears
Ability to manage multiple ongoing projects
Design, fabricate and assemble metal or plastic projects from customer input
Read and interpret blueprints and sketches
Acquiring materials for projects, online searches, ordering etc
Altering, fabricating tools for maintenance team when needed
Creating reports for project funding
Maintaining shop machinery, shear, brake, welding machines etc
Tracking time on jobs
Logging data on computer
Work reports
Ensure working environment is clean and safe - 5S
5 years of experience in sheet metal and fabrication
Must have welding and metal working experience
Applicants must be able to interface with the construction and manufacturing personnel
Strong computer knowledge a plus
CNC Fabricator Resume Examples & Samples
Performs all tasks in a safe and responsible manner
Reads and interprets sketches, details, diagrams & blueprints
Utilize ECI software to select appropriate programs for specific fabrication details
Properly load and unload materials
Recognizes, deploys and properly uses fixtures and tooling
Performs daily cleaning and light maintenance tasks
Create simple programs or edit existing programs
Complies with all quality policies, specifications, regulations and instructions
The "team concept" instituted for shop floor production workers requires each worker to perform different functions on a rotating basis. Therefore, all shop functions required by supervisors are considered essential functions of the job
Flexibility to work in other departments as needed
Assist others in their job duties and functions when necessary
Available to work 1st shift and overtime on a consistent basis
CNC Operator / Glass Fabricator Resume Examples & Samples
This position requires that material including glass be moved from one position/location to another in an effort to expedite the glass/object throughout the plant
On/off-loading of glass from, tables, rolling racks, delivery trucks, or wood crates for eight or more hours daily
The "team concept" instituted for shop floor production workers requires each worker to perform different functions on a rotating basis. Therefore, all shop functions required by supervisors are considered essential functions of the job
Welder Fabricator Resume Examples & Samples
Operate safety equipment and use safe work habits
Ignite torches or start power supplies and strike arcs by touching electrodes to metals being welded, completing electrical circuits
Clamp, hold, tack-weld, heat-bend, grind or bolt component parts to obtain required configurations and positions for welding
Detect faulty operation of equipment or defective materials and notify supervisors
Operate manual or semi-automatic welding equipment to fuse metal segments, using processes such as gas tungsten arc, gas metal arc, flux-cored arc, plasma arc, shielded metal arc, resistance welding, and submerged arc welding
Monitor the fitting, burning, and welding processes to avoid overheating of parts or warping, shrinking, distortion, or expansion of material
Examine work pieces for defects and measure work pieces with straightedges or templates to ensure conformance with specifications
Check grooves, angles, or gap allowances, using micrometers, calipers, and precision measuring instruments
Recognize, set up, and operate hand and power tools common to the welding trade, such as shielded metal arc and gas metal arc welding equipment
Lay out, position, align, and secure parts and assemblies prior to assembly, using straightedges, combination squares, calipers, and rulers
Signal crane operators to move large work pieces
Analyze engineering drawings, blueprints, specifications, sketches, work orders, and material safety data sheets to plan layout, assembly, and welding operations
Weld separately or in combination, stainless steel, cast iron, and other alloys
Determine required equipment and welding methods, applying knowledge of metallurgy, geometry, and welding techniques
Prepare all material surfaces to be welded, ensuring that there is no loose or thick scale, slag, rust, moisture, grease, or other foreign matter
Remove rough spots from work pieces, using portable grinders, hand files, or scrapers
Gouge metals, using the air-arc gouging process
Guide and direct flames or electrodes on or across work pieces to straighten, bend, melt, or build up metal
Estimate materials needed for production and manufacturing and maintain required stocks of materials
Position and secure work pieces, using hoists, cranes, wire, and banding machines or hand tools
Develop templates and models for welding projects, using mathematical calculations based on blueprint information
Repair products by dismantling, straightening, reshaping, and reassembling parts, using cutting torches and hand tools
Fill holes, and increase the size of metal parts
Cut, contour, and bevel metal plates and structural shapes to dimensions as specified by blueprints, layouts, work orders, and templates, using powered saws,
Preheat work pieces prior to welding or bending, using torches or heating furnaces
Use fire suppression methods in industrial emergencies
Set up and use ladders and scaffolding as necessary to complete work
Join parts such as beams and steel reinforcing rods in buildings, bridges, and highways, bolting and riveting as necessary
Hammer out bulges or bends in metal work pieces
Mix and apply protective coatings to products
Four years recent successful experience welding and/or fabricating metal components
Ability to read blueprints, schematics, and O/M manuals
Ability to train and demonstrate proper safe use and operation of equipment to staff
Ability to estimate time and materials
Knowledge of methods, tools, and equipment associated with HVAC trade
Welding Certification (MIG, Arc)
Fitter / Fabricator Resume Examples & Samples
Positioning, aligning, bolting, and clamping steel parts and fittings
Read, interpret, set up, calculate, and lay out complex blueprints
Other Duties as Assigned
5 years of STRONG FITTING EXPERIENCE is a must in steel products, including positioning, aligning, bolting, and clamping parts when fitting
MUST have MIG welding experience
REQUIRED to qualify on a 3G test with Flux Core
MUST be dependable, motivated, responsible, and accountable with reliable transportation
MUST pass a welding test
An updated resume and reference information is required!
Fabricator Resume Examples & Samples
Assisting in the manufacturing of various sized components
Must be able to work both sitting and standing
Will be cleaning, assembling and testing parts
Manufacturing Metal Fabricator Resume Examples & Samples
Weld Carbon Steel, Stainless Steel, Aluminum, Sheet Metal, and Structural Steel
Plasma table, press brake, sheer, mig/tig welders
Proper utilization of all common shop tools
Assemble many components of electrical distribution equipment per drawings
Accurately make measurements in 1/32" increments
Motor/Engine/Generator Alignment
Metal building construction
Perform quality and safety inspections on all parts, orders, and equipment
Perform general housekeeping duties as necessary or other assigned duties as required
Detail oriented person; the work is very intricate
Perform all functions related to assembly operations with minimal training
Must be a self-motivated individual and work well in a team environment
Must be competent in the use of hand tools and power tools
Assure compliance with appropriate quality standards/requirements
Responsible for personal and area safety as well as general housekeeping
Basic math skills (ability to add, subtract, multiply and divide using whole numbers and common fractions)
Ability to weld or learn to weld
Computer literacy
Familiarity with AutoCAD
Prior contractor or fabrication experience
Ability to travel if necessary
Minimum of a High school diploma or equivalent combination of education, work experience and skill development required
Must have previous experience working with metal fabrication or in the electrical industry
Must have an established history of stellar work attendance, being punctual, and having reliable transportation to and from work
Hours are 7am to 3:30pm
Fabricator / Welder Resume Examples & Samples
2+ years welding experience or applicable schooling related to welding a must
Able to read blue prints preferred
Must be a self-starter, motivated and flexible to a changing workload and direction
Occasional travel is required
Welder / Fabricator B Resume Examples & Samples
Must be technically competent in all types of welding processes including Stick, MIG, TIG, Innershield, Sub Arc, Oxyacetylene, hard surfacing, and Plasma
Fabricates parts to the print or within tolerance
Makes general repairs on machines or equipment
Directs and trains others as required
Reports manufacturing problems to the Group Leader or Foreman
Must maintain a safe work environment
Shift Metal Fabricator Resume Examples & Samples
Must have high school diploma/GED
Must pass criminal background check
Must pass drug screen
A background in carpentary or metal fab experience a plus!
Experience in some type of carpentry a huge plus
Previous experience in metal fabrication strongly preferred
A minimum of one year verifiable work history with a confirmed reference is required
Fabricator / Machine Operator Resume Examples & Samples
Performs quality assurance by troubleshooting issues as they arise on the floor and takes steps to correct any issues. Checks product for quality defects and remedy issues as needed. Assist in the maintenance of quality books
Checks drawings for quality, issues, etc. Returns to drafting teams in the event of a concern
Determine project requirements, including scope, assembly sequences, and required methods and materials, according to blueprints, drawings, and written or verbal instructions
Lay out, measure, and mark dimensions and reference lines on material, according to drawings or templates, using calculators, squares, and measuring tapes
Load and unload material as needed using a forklift
Review and accurately correct the punch detail reports
Promote safe work practices among all production employees
Run and operate the following machines Break Press, Punch Press, and Shear
Knowledge of machines and tools, including their uses, repair, and maintenance
Knowledge of materials, methods, and the tools involved in the construction or repair of sheet metal structures
Ability to interpret blue prints and drawings
Mathematical skills such as adding, subtracting, multiplying, dividing, fractions and using a tape measure
Knowledge of all departments' processes
Computer skills including Microsoft Office products
Ability to effectively interact and communicate with individuals at all organizational levels as well as external customers, vendors, etc
Ability to conduct self in a respectful and appropriate manner
Ability to safely perform tasks and produce a quality product in an efficient and productive manner to meet schedule
Being reliable, responsible and dependable
Ability to work independently without constant supervision
Willing to take on responsibilities and challenges, including issuing disciplinary actions
Able to direct and lead others, being sensitive to other' s needs and feelings
Organizational abilities to track multiple projects simultaneously
Senior Fabricator Resume Examples & Samples
Position, align, fit, and weld parts to form complete units or subunits, following blueprints and layout specifications, and using jigs, welding torches, and hand tools
Verify conformance of work pieces to specifications, using squares, rulers, and measuring tapes
Tack-weld fitted parts together
Lay out and examine metal stock or work pieces to be processed to ensure that specifications are met
Align and fit parts according to specifications, using jacks, turnbuckles, wedges, drift pins, pry bars, and hammers
Locate and mark work piece bending and cutting lines, allowing for stock thickness, machine and welding shrinkage, and other component specifications
Position or tighten braces, jacks, clamps, ropes, or bolt straps, or bolt parts in position for welding or riveting
Study engineering drawings and blueprints to determine materials requirements and task sequences
Move parts into position, manually or with hoists or cranes
Set up and operate fabricating machines, such as brakes, rolls, shears, flame cutters, grinders, and drill presses, to bend, cut, form, punch, drill, or otherwise form and assemble metal components
Report other problems to supervisor for assistance
Take over the lead when necessary
Ability to prioritize work tasks
Perform job duties in a safe and efficient manner
Must adhere to company policies and procedures
Performs other functions/duties as required
High school education (GED)
6+ years experience/schooling in pipe welding field. Certified welder preferred
Basic Computer skills, and/or other required software
Must have knowledge of commonly-used concepts, practices, and procedures
Knowledge of design techniques, tools, and principles involved in production of precision technical plans, blueprints, drawings, and models. High proficiency in blueprint reading and layout technique
Must be familiar with Safety and OSHA requirements
Fabricator Resume Examples & Samples
Lay out and examine metal stock or work pieces to be processed to ensure that specifications are met
Align and fit parts according to specifications, using jacks, turnbuckles, wedges, drift pins, pry bars, and hammers
Locate and mark work piece bending and cutting lines, allowing for stock thickness, machine and welding shrinkage, and other component specifications
Position or tighten braces, jacks, clamps, ropes, or bolt straps, or bolt parts in position for welding or riveting
Set up and operate fabricating machines, such as brakes, rolls, shears, flame cutters, grinders, and drill presses, to bend, cut, form, punch, drill, or otherwise form and assemble metal components
Report other problems to supervisor for assistance
Ability to prioritize work tasks
Perform job duties in a safe and efficient manner
Must adhere to company policies and procedures
Performs other functions/duties as required
High school education (GED)
0 - 3 years experience/schooling in pipe welding field. Certified welder preferred
Basic Computer skills, and/or other required software
Must have knowledge of commonly-used concepts, practices, and procedures
Knowledge of design techniques, tools, and principles involved in production of precision technical plans, blueprints, drawings, and models. High proficiency in blueprint reading and layout technique
Must be familiar with Safety and OSHA requirements
Fabricator Resume Examples & Samples
Tack-weld fitted parts together
Move parts into position, manually or with hoists or cranes
3 - 6 years experience/schooling in pipe welding field. Certified welder preferred
Welder / Fabricator Resume Examples & Samples
Performs all necessary welding techniques to quality standards
Sets up welding equipment for various welding types
Reads and understands blueprints for the selection of materials, measurements and weld types; and performs work to specified tolerances
Handles raw materials on occasion and may need to prepare material for fabrication
Uses hand tools for the manufacturing of customer orders
Ensures that work areas are clean and orderly
Complies with all Safety rules and regulations, including
Hydraulic Hose Fabricator Resume Examples & Samples
Measure, cut, assemble, crimp, etc. industrial hydraulic hose
Test and check hose assemblies per shop procedures
Read and understand work orders
Clean and package hose assemblies for shipping
Keep clean work area
Ability to read and understand work orders
Ability to read tape measure and caliper
Ability to handle material up to 100 pounds
Hydraulic power unit fabrication skills helpful but not required
Fabricator Assembler Resume Examples & Samples
Ability to understand order prints and follow production schedule
Ability to use basic math skills up to and including the use of fractions, percentages
Maintain supplies needed on a weekly basis
Ability to stand for extended periods of time, use hand and arms to reach, push, pull, stoop, kneel and lift up to 60 lbs. without assistance
Ability to effectively troubleshoot processes and take corrective actions
June-northeast State Metal Fabricator Resume Examples & Samples
A trainee will receive college credit towards their Associate of Applied Science degree at NSTCC for completion of this program
Completion of this program is one of the requirements for consideration for possible future employment as an Eastman metal fabricator apprentice
Upon completion of the Metal Fabricator/Welder trainee assignment the student will have been exposed to a variety of tools used to fabricate and repair various parts used in the manufacturing process at the Kingsport site
The student will be closely supervised and mentored on a daily basis with the goal of providing a hands-on learning environment
The trainee program duration is 12 months or 2,000 hours
The trainee must meet all terms of employment with Eastman Chemical Company
The trainee must remain in good standing with NSTCC during the trainee program
Will develop knowledge and skills in the following techniques
Current enrollment in Northeast State Metal Fabrication program is required
Must have completed at least two semesters toward an Associates of Applied Science in Welding/Metal Fabrication from Northeast State
Students completing their 2nd semester are eligible to apply
Must achieve required WorkKeys scores
Must have valid driver's license
Must be legally authorized to work in the United States
Must be able to perform the essential elements of the positions with or without reasonable accommodations
Must follow all safety procedures
Must wear company-provided personal protective equipment: safety shoes, glasses with side shields & hard hats at all times in designated areas
Dust mask, rubber gloves, face shields, & other protective equipment must be worn when required
Have a strong work ethic, demonstrating dependability, initiative & professional attitude
Must have clear, concise verbal & written communication skills
Welder / Fabricator Resume Examples & Samples
Dismantles equipment to gain access to and remove defective parts, using hoists, cranes, hand tools and power tools
Examines structure and texture of parts to detect imperfections
Inspects used parts to determine changes of dimensional requirements, using rulers, calipers, micrometers, and other measuring instruments
Adjusts functional parts of equipment and control instruments, using hand and/or power tools
Fabricates parts in shop from blue prints
Installs fabricated metal components in the processing plant
May require out of town travel and overnight stays where necessary
Performs other duties as instructed by Supervisor
Welder / Fabricator Resume Examples & Samples
Hands on welding and fabrication experience and ability to work 8 hours in this type environement
Mechanical and/or electrical background
Participate in data quality review and troubleshooting
Welder / Fabricator Resume Examples & Samples
Completes projects with minimal guidance showing a proactive attitude to minimizing equipment downtime and lost production capability
Must work closely with engineering and maintenance to ensure quality work is produced
Weld/fabricate various equipment, parts and materials
Sets up and operates shop machinery such as lathe, drill press, grinders, band saws, cutting torch, welder. etc. Uses hand tools and pneumatic tools to modify or repair parts and equipment
Use a metal break and manipulate metal for special fabrication needs
Must be proficient in Mig welding (certification preferred)
Preferred Tig welding experience
Must be proficient in torch use for cutting and or braizing metals
Must be proficient in reading/interpreting blue prints
Proven 3 years of welding and fabrication experience in a manufacturing environment
Foreman / Rebar Fabricator Resume Examples & Samples
Balance team and individual responsibilities
Contribute to building a positive team spirit
Examine and inspect work progress and equipment to verify safety and ensure that specifications are met
Estimate material and worker requirements to complete jobs; supervising, training and scheduling employees
Coordinate tasks for the completion of operations
Substitute for workers during worker absence or to relieve work-congested areas
Assist workers in resolving problems and evaluating performance of direct reports for decisions concerning continued employment and promotion
Must have previous supervisory experience
Must have related work experience, at least 5 years
Ability to effectively present information to customersand employees of the organization
Ability to perform basic math functions (adding, subtracting, fractions)
Working knowledge of a tape measure / hand ruler
Knowledge of hand and power tools
Fabricator / Welder Resume Examples & Samples
Responsible for repair of equipment and plant maintenance using welding tools such as grinder, wire brushing, cutting torch or cutting disc
Individual may be required to possess a Commercial Driver's License Class B
Follow directions of Foreman as to daily tasks and expectations for each specific project or jobsite
Knowledgeable with welding techniques such as TIG, MIG, STICK
Ability to read and interpret documents such as blue prints, safety rules, operating and maintenance instructions, and procedure manuals
Ability to effectively present information in one-on-one and small group situations to supervisor, and other employees of the organization
Climb: ascend/descend three point entries into cab of equipment and ladders
Lift: exertion of physical strength to move objects (0-50 lbs.) from one level to another
Carry: hold or rest weighted objects (up to 50 lbs.) directly on hands, arms, shoulders, or back while walking from one location to another
Reach: extend the hands and arms in any direction
Welder / Fabricator Resume Examples & Samples
Fully competent in set up / operation of welding equipment & tools
Performs preventative maintenance & maintains schedule, shop equipment
Cleans & maintains shop equipment
Works closely with ships personnel
Maintains tooling & consumable inventories
Must be certified graduate of welding technology school, or have a minimum 3 years direct welding experience in a commercial environment
3 years related experience working in welding environment may be substituted for the educational requirement
Reads & understands blueprints
Must know SMAW, GMAW & GTAW processes on steel, stainless steel & aluminum. (Stick , MIG & TIG) Will be required to pass SMAW process, flat , horizontal, vertical & overhead for face & root bend test on 3/8" steel coupons along with T joint fillet break test per AWS D1.1 structural code welder qualification
Must have ability to set up welding machines for the various processes for the applicable job requirement
Flat, horizontal, vertical & overhead positions required, pipe
Able to push, pull & lift 50 lbs
Ability to work; stand for extended periods while operating machines
Ability to work in confined spaces or heights as required
Must pass pre-employment physical & screening
Excellent oral, written & computer communication skills
This position requires the individual to be eligible to obtain a US Government security clearance; US Citizenship is required
Must be able to reside in remote location with limited medical facilities
A valid US Passport and Driver's License is required
Welder / Fabricator Resume Examples & Samples
Determine the appropriate welding equipment or method based on requirement
Set up components for welding to specifications
Cut material with power saws
Operate angle grinders to prepare parts that are welded
Weld components using with various equipment in vertical, horizontal or overhead positions
Test and inspect welded surfaces for flaws
Assure all safety policies and procedures are followed to prevent any and all unsafe actions, processes and behaviors observed
Certified welder or have the ability to pass certification test. Rebar certification a plus
Knowledge and understanding of building techniques
Strong math skills
Must be able to manage multiple tasks with different work loads
Strong leadership skills and the ability to communicate well with others
Ability to read and understand prints and shop drawings
Ability to work flexible shifts, including nights, weekends and overtime
Fabricator / Welder Resume Examples & Samples
Lay out, positions, aligns and fits components together using applicable machines, tools and equipment
Set up and weld parts using welding equipment
Have sufficient knowledge of geometry, arithmetic, structural design, heat effects and allowances for thickness of metal to project location of holes, cuts and bends from blueprints, written and typed instructions and manufacturer's specifications
Must be able to write legibly, and know how to setup, operate and maintain welding equipment and tools
To use hand tools and be able to correctly setup and operate applicable shop machines
Must be able to perform work with minimum supervision and exercise individual initiative and judgment
To perform arc and oxy-acetylene welding, cutting and brazing on various ferrous and nonferrous metals, in accordance with established methods and procedures
Maintain production documentation per required procedure
Perform other work related task as required as assigned
Comply with all NOV Company and HSE procedures and policies
Meet NOV welding certification
Must be able to pass a minimum of a 3g welding test
Must be able to read measuring devices and gauges
Must be able to work from blueprints, procedures and
Metal Fabricator / Oconus / Clearance Needed Resume Examples & Samples
Perform welding assignments with minimal supervision
Knowledge of wire and filler materials applications for various steel alloys, aluminum, and some exotic materials
Working knowledge of fixturing and weld set up parameters (amps, volts, etc)
Use conventional and precision measuring instruments
Knowledge of welding equipment
Read Construction drawings and/or welding instructions
Must demonstrate a proficiency in the following welding process
Must demonstrate the ability to work from drawings to perform layout and fit-up operations
Must demonstrate the ability to use the following cutting devices, but not limited to; Plasma, Carbon-Arcing, and Hand Torches
Must demonstrate the desire to perform in a professional manner as a team member as well as to give inputs on activities that will help complete project assignments in a timely and efficient manner while upholding the quality and safety standards
Apprentice Structural Steel Fabricator Resume Examples & Samples
Applicants must: Have A - C grades in GCSE Maths, English and a science OR equivalent qualifications that York College can accept
Be genuinely interested in engineering / mechanics
Be honest and hard working
Be able to communicate effectively
Understand the importance of H & S in the work environment
Be comfortable working with large groups of people in a heavy engineering environment
Be able to travel to York College one day per week
Fabricator Weekends Resume Examples & Samples
Assist in designing and planning such projects to meet ergonomic, environmental and safety regulation requirements
Order material, fasteners and all necessary supplies to perform the assigned work in advance
Order parts and supplies necessary to maintain adequate inventory
Assist other maintenance staff in carrying out maintenance work as instructed by the Manager
Perform all job functions in a safe and healthful manner, abiding by all health, safety and environmental rules and regulations, promoting safety in the workplace
Maintain records of repair, projects and other actions carried out on the equipment and plant
Maintain a daily log of time spent on each job
Ensure work area is kept neat and organized
Minimum completion of Grade 12 diploma
Ontario Trade License in Millwright/Industrial Mechanic
Minimum 5 years' experience in related field
Experience in automotive industry an asset
Good verbal and written communication skills
Excellent welding skills
Strong machining skills
Able to operate with minimum supervision
Able to meet project timelines
Ergonomic and designing skills
Good interpersonal skills
Well-developed organizational and time management skills
Fabricator Resume Examples & Samples
Examines specifications from the customer's order using drawings, work orders, or blueprints to determine the characteristics of the finished item, materials to be used, and machine setup requirements
Threads work piece as determined by work order specifications
Examines work piece visually, by touch, calipers, or gauges to ensure product meets desired standards
Packages product for shipping. Installs protective devices, such as bracing, padding, or strapping to prevent shifting or damage to items being transported
Maintains condition of work area (i.e., free of trash, product in correct location, etc.)
Follows company safety policies and procedures and encourages others to do the same
Performs other duties as assigned
Must be eighteen years of age
Must pass the Drug Test
Must pass the Background Check
Must pass pre-employment tests if applicable
HS Diploma or GED, strongly preferred. 0-2 years of experience in area of responsibility
Experience with fabrication shop equipment including pipe threaders, bolt threaders, band saws, and metal cutters
Experience with pipe thread tolerances
Entry level expereince threading pipe
Entry Level Fabricator Shop Associate Resume Examples & Samples
Examines specifications of the customer's order using drawings, work orders, or blueprints to determine the characteristics of the finished item, materials to be used, and machine setup requirements
Fabricates work piece as determined by work order specifications. Retrieves correct materials and performs various fabrication duties
Examines work piece visually, by touch, or using tape rule, calipers, or gauges to ensure product meets desired standards
Packages for shipping. Installs protective devices, such as bracing, padding, or strapping, to prevent shifting or damage to items being transported
Maintains condition of work area (i.e., free of trash, product in correct location, etc.)
Follows company safety policies and procedures
HS Diploma or GED, strongly preferred. 0-2 years of experience in area of responsibility
Experience with fabrication shop equipment (CNC Machinery and Membrane Press)
Metal working experience preferred
Aluminum Welder / Fabricator Resume Examples & Samples
Must have 3+ years experience in MIG and TIG welding
Must be able to weld Aluminum (MIG and TIG)
Must be able to read a tape measure and operate small hand and power tools
Must be able to work from drawings, sketches, and blue prints
Must be able to understand and follow written and verbal instructions (in English)
Must be able to lift 100+ pounds, repetitively
Ability to weld Stainless Steel (MIG & TIG) is a plus (not required)
Ability to work a flexible schedule
Overtime and Weekends may be required (as needed)
Non-management position
Welder / Metal Fabricator Resume Examples & Samples
Lays out and marks reference points onto components utilizing a tape measure
Operates machines such as hem saws and drill press, to cut and shape components to specified dimensions
Fits and assembles components
Welds components together with a mig welder using flex core wire
Develops layout and plans sequence of operations
Positions, aligns, fits and welds together parts
Designs and constructs templates and fixtures
Verifies conformance of workpiece to specifications
Fabricates and assembles sheet metal products
Bolts, clamps, and tack-welds parts to secure in position for welding
Assembles parts by bolting
Architectural Fabricator Resume Examples & Samples
Fabricate and install building flashing, ductwork, cut wall penetrations, and insulated boxes
Participate in preparation of work and gathering material needed
Demonstrate support for the company's safety and environmental management systems
Participate in pre-job walk-down and safety review
Three (3) to five (5) years' experience fabricating and installing sheet metal flashing
Able to work at heights and assist other crews when needed
Fabricator Resume Examples & Samples
Associates degree in related field or four years related welding experience
Strong mechanical, welding, and fabrication background
High degree of mechanical and electronic aptitude
Must have the ability to exercise good judgment in determining the need to consult supervisors
Problem solving, leadership, interpersonal, and organizational skills
Welder / Fabricator Resume Examples & Samples
Work in a manner that is SAFE and productive
Must be dependable, punctual and on time for work
Must be flexible with stop time in order to get jobs completed
Maintain a high level of welding with minimum repairs
Weld to the specifications laid out by the drawings
Inspect for flaws and damage and make proper repairs
Communicate with supervisor on daily production goals
Ensure daily and monthly inspections are performed in your work area
Other duties that may be required by the supervisors
Must be experienced in all types of welding. Examples are stick, mig, flux core, etc…
Must be able to interpret blueprints, specifications, diagrams or schematics to determine appropriate welding process
This job requires the employee to join, fabricate, and repair metal and other material that can be welded by applying appropriate welding techniques
Must be able to inspect completed welds to determine structural soundness
Will work under general supervision; will report to a crew leader or supervisor
Job requires 2-5 years of experience in the field or in a related area
Should have fabrication and layout experience
Valid Driver License required
Complies with all federal, state and local guidelines
Welder / Fabricator Resume Examples & Samples
Successfully obtain Certification in TIG & MIG process within the Company established WPS per the AWS code on aluminum, stainless steel and carbon steel materials in multiple ranges and positions
Set-up welding equipment and perform TIG & MIG processes per WPS, AWS code and Engineering drawing specifications which requires the ability to read, interpret engineering drawings and a thorough knowledge of the AWS welding code
Must be able to perform all material preparation per the AWS code, determine layouts, and account for weld shrinkage & deformation of welded parts and assemblies according to engineering drawings and specifications
The ability to work in a diverse team environment, clean as you go and proactively engage and adhere to safety regulations and Company policy
Senior Welder / Fabricator Resume Examples & Samples
Successfully obtain Certification in TIG & MIG process within the Company established WPS per the AWS code on aluminum, stainless steel and carbon steel materials in multiple ranges and/or positions
Set-up welding equipment and perform TIG & MIG processes per WPS, AWS code and/or Engineering drawing specifications which requires the ability to read, interpret engineering drawings and a thorough knowledge of the AWS welding code
Must be able to perform all material preparation per the AWS code, determine layouts, and account for weld shrinkage and/or deformation of welded parts and assemblies according to engineering drawings and specifications
Must be able to utilize measuring tools and self-inspect completed work
Welder / Fabricator Resume Examples & Samples
Possess good mechanical and welding skills
The employee may work in high and/or precarious places or cramped work space that requires getting into awkward positions
Must be able to stand, walk, or sit for extended periods of time; grip, climb, reach, shovel, squat, crawl, or pull, push, as well as, bend and lift up to 45 pounds
The employee is outdoors and exposed to varying and/or extreme weather conditions (i.e., heat, wet, cold, etc)
Must be able to perform preventative maintenance repairs in accordance with established procedures
This is an entry level position which requires few welding skills and little to no experience
High school or recreational welding experience is preferred
Must have sufficient level of education to understand oral and written instructions of a technical nature relating to products and vehicles
Stainless Steel Fabricator Apprentice Resume Examples & Samples
Report to the Fabrication Shop Leader and work under minimal supervision
Responsible for the final quality of the Fabricated components delivery from the cell
Complete Safe Set-up / operation of Tig / Mig / Stick welding custom high mix low volume environment
Complete Set-up and operation all disciplines of Fabrication - Layout - Deburring - Forming - Welding - Cleaning
Read and interpret drawings and drawing changes
Minimum of High School Diploma
Minimum of 2 years experience working with Stainless Steel Tig Welding / Fabrication
Minimum of 2 years completion of Provincial Apprenticeship training
Ability to understand 2D / 3D CAD Drawings and create the required Cut list and Fabrication parts from Final Drawings
Clear understanding of Lean Principles (5S / Visual Management / tiered accountability)
Self motivated, process driven, and results orientated team player
Strong attention to detail and a high degree of accuracy
Proven ability to work unsupervised, and be able to make good high-production and customer-focused decisions daily
Manufacturing Operator / Fabricator Resume Examples & Samples
Understands blueprints, sketches, drawings, specifications, etc. to determine dimensions and tolerances of finished parts, sequence of operations, and setup requirements
Will select, align, and secure the holding fixture, and select the cutting tools on machine as necessary to machine parts as required
Will enter commands and select computerized machine control media according to established guidelines and procedures
Will start and observe machine operations to detect malfunctions or out-of-tolerance machining, and will adjust machine controls as required
Welder / Fabricator Resume Examples & Samples
Journey-level standing as a welder and/or fabricator
Journey-level skills in TIG, MIG, Oxyacetylene, and all other major welding methods
Experience using computerized diagnostic equipment
Experience with preventative maintenance or repairs
Ability to lift and move items weighing over 50lbs
Vocational/technical training in mechanical maintenance and repair
Self-motivated, organized, and computer savvy
Working knowledge of hydraulic pumps, motor, valves, and hydrostatic drives
Ability to work as a team with other technicians
Possess a CDL, class 'A' with endorsement 'N' and without airbrake restrictions OR the ability to obtain one within 6 months of employment
Fabricator / Sheet Metal Assembler Resume Examples & Samples
Precision Multiple Sheet Metal Assembler
Layout, fabricate and install parts, equipment and fabricated items on aircraft following operating procedures
Set-up sheet metal fabrications in fixturing and join material using a riveting gun
Set-up and process spot-weld and seam-weld operations with large sheet metal fabrications
Prepare and process parts for cleaning, part-mark and applying alloy to move to the brazing process
Cut, bend and shape metal in preparation for welding, brazing and riveting operations
Operate soldering, brazing and/or welding equipment to join sheet metal parts
Inspecting, assembling, and smoothing seams and joints of burred surfaces
Ability to read and interpret blueprints and engineering documentation
Familiar with various cutting drilling and grinding methods
Familiar with rivet installation equipment and techniques for both solid and blind rivet fasteners
Ability to work unrestricted in the U.S
Ability to lift up 40lbs without assistance
Ability to communicate read and speak English
Level, Fabricator TIG Welder Resume Examples & Samples
CNC Operator
Bend Machine Operator
This positions has no supervisory responsibility upon hiring, however, potential direct reports are a possibility
This is a full time position, and the expected hours of work are 40 hours per week, Monday through Friday
High School education and additional specialized training
Minimum of 3 years manufacturing experience
Ability to perform basic math skills
Demonstrated skill set
Additive Manufacturing Metal Fabricator Resume Examples & Samples
Set up and operate all Metal Powder and Plastics Additive Machines and related processing equipment to manufacture parts and assemblies under general supervision
Manage classified documents, parts, and systems
Design and fabricate complex fixtures and jigs to be used during a variety of manufacturing processes
Identify, label, and safely handle metal powder, perform waste collection, and housekeeping at the end of each shift
Perform shop calculations utilizing knowledge of material characteristics to determine optimum feeds, speeds, and dimensions
Fabricate difficult fixtures and holding devices used during manufacturing processes
Maintain close interaction with Materials Engineering Division supervision regarding work flow, customer relations, job progress, and facility or equipment issues
AA degree in Machine Tool Technology and equivalent completion of an apprenticeship program in the machining trade, or equivalent combination of education and experience
Demonstrated ability to perform moderate to complex fabrication operations involving conventional and CNC machine tools, and/or related manufacturing and measuring equipment
Intermediate to advanced knowledge of ASME Y14.5M drafting standards (read and interpret blueprints) to produce parts and assemblies
Intermediate to advanced knowledge of a wide variety of materials and manufacturing processes including some difficult to machine and exotic materials
Knowledge of shop math calculations and material characteristics
Demonstrated effective written and verbal communication skills
Ability to become respirator approved through Health Services
Experience in CAD/CAM programming (e.g. PTC-Creo, Magics, MasterCam)
Ability to work independently, as well as working on technical project teams, and with handling classified documents, parts, and removable electronic media
Familiarity with LLNL ES&H and Security policies and procedures
Fabricator Helper Resume Examples & Samples
Selects type and size of pipe and related materials and equipment, such as supports, hangers, and hydraulic cylinders, according to job specifications
Inspects worksite to determine presence of obstructions
Cuts pipe using hacksaw, pipe cutter, hammer and chisel, cutting torch and pipe cutting machine
Ability to plan work and select proper tools
Welder Fabricator Resume Examples & Samples
Builds, assembles, modifies, and repairs machinery and equipment according to requisition documentation, layout plans, blueprints, or other drawings
Fabricates metal parts for prototype equipment based on drawings
Welds all types of commonly used metals and alloys of various sizes, shapes, and thicknesses, including dissimilar metals
Fabricating parts to the print or within tolerance
Make decisions on how to fabricate a part or make a repair when there is no set of direction
Perform field welding and fabrication during equipment installations or modifications
Oversee maintenance contract and service work as assigned
Order and maintain project related material as required
Assist with keeping neat and orderly records on work performed and repairs made
Welder / Fabricator Resume Examples & Samples
Determining cause of failure or wear and selection appropriate repair/replace method; disassembling, cleaning, and inspecting failed parts
Rebuilding and manufacture of replacement parts of complete mechanical assemblies such as pumps, blowers, motors, gearboxes, hydraulic cylinders, and compressors
Fabricating custom-made parts such as housings, sleeves, bushings, shafts, and mounting systems, or otherwise replacing defective components
Heating, straightening, and welding damaged parts
Aligning, setup, and lubrication of repaired systems to facilitate operation as designed
Communicating, and coordinating effectively with supervisors, coworkers, faculty, and students to develop efficient, cost effective plans to accommodate special needs
Interpreting, plans, blueprints, schematics, manuals, and verbal instructions to determine project scope
Performing journeyman quality welding, cutting, and shaping operations in various alloys using welders, torches, plasma cutters, metal shears, presses, brakes, forming rolls, grinders, saws, drill presses, and all related hand and power tools
Fitting, aligning and assembling fabricated parts; cleaning and finishing projects to meet specifications
Understanding ferrous and non-ferrous metal alloys, plastics, resins and other synthetic materials, their typical uses, thermal and wear properties and head treatments to ensure appropriate use and selection
Using knowledge of sheet metal, layout, bending, cutting and forming procedures to produce accurate work
Providing fabrication and maintenance support for all shops within facilities, examples include; removal and repair of HVAC assemblies, damaged machinery, new signage, and engineered safety solutions
Ensuring compliance with all safety policies, procedures, and work practices established by the University
Ensuring that employees reporting to them are adequately trained, equipped, monitored, evaluated, and guided as appropriate to comply with established safety policies, standards, and procedures
Senior Fabricator Resume Examples & Samples
A Sr Fabricator (Tubing Mechanic) performs the essential tasks on a daily basis
Layout and route mechanical piping systems; make mock-up of systems, pressure test systems, familiarity with installation of marine and air craft type fitting, install pumps, hoses, valves and pressure switches
Job duties tubing identification, hoses, label plate installation, drill penetration, piping and testing
Typical tools used in the performance of the job duties include open-ended wrenches and sockets, drills, sanders, tubing cutters, metric measuring tape, etc
May perform work from Engineering drawings, sketches, written and verbal instructions
Use and read metric rule
May direct the work activities or tasks of other employees
Maintain logs, records and forms as required
Housekeeping of shop and work area (keeping work area neat and clean) daily
Performs other related duties as assigned by management
Fabricator / Machine Operator Resume Examples & Samples
Work involves somewhat repetitive and routine duties to service and assist bending, shearing and loading personnel and to perform simple to moderately complex shearing and bending machine set-up and operation. Requires care and constant attention to shop activities to avoid injury to self or others and to provide prompt assistance and service as needed or directed
Perform simple to moderately complex shearing, bending and loading operations and/or work closely with rebar bending machine operators, shear operators and crane operators to assist them in the performance of duties as instructed. Participate in on-the-job training opportunities to learn moderately complex to complex shearing, bending, crane operation and loading operations
When not operating equipment or as assigned, assist rebar benders to place, separate, lift and position metal bars for bending operations. Reposition work-pieces for initial and subsequent bends; Locate and place dunnage for floor storage, transfer bundled bars to temporary staging area, tie and bundle finished bent bars for loading operations
When not operating equipment or as assigned, assist shear operators in clearing sheared materials from storage racks or to supply stock length rebar for cutting operations. Receive and position steel bundles on stock shear racks. Break open bundles; shake out steel bars and stage on feed table for shearing operation. Provide shear operator with proper number and size steel bars for cutting operation. Signal crane operator to group and remove unused steel bars, affix ties and identification tags
Actively participate in on-the-job training program for shear and bending machine, preventive maintenance and simple or routing maintenance repairs. Set-up and perform simple to moderately complex bending and shearing operations as required or directed
Operate hand-held, pendant controlled overhead crane and forklift to perform material handling duties necessary to supply shear line, empty shear pockets, supply bender operators with cut steel, and to load customer trailers as required or directed
Thorough knowledge of rebar bending, shearing and overhead crane equipment
Ability to operate the above machinery in a safe and efficient manner at all times
Ability to coordinate floor/line activities to ensure completion of required tasks
Ability to provide instructions to employees in a positive and professional manner
Ability to accurately count, measure, and perform basic math operations
Diesel Engine Fabricator Resume Examples & Samples
Modify and or assemble components into an engine unit configuration as required to meet customer's specifications
Test engines for deficiencies prior to shipment
Complete work orders with all of the necessary information and documents needed for invoicing
Participate in maintaining shop equipment and keeping the shop area clean at all times
Fabricate special brackets for engine sets
Paint engines and stock parts
High school diploma or equivalent required
Working knowledge of blueprints and wiring diagrams
Basic engine and assembly knowledge
Ability to operate forklift
Must have an internal drive for customer service and provide an elevated level of service for internal and external customers
Must comply with safety rules and regulations and apply them to daily work routines for personal safety and the safety of others
Journey Fabricator Resume Examples & Samples
Modify and or assemble components into a generator set or power unit configuration as required to meet customer's specifications
Test power generation units for deficiencies prior to shipment
Complete work orders with all of the necessary information and documents needed for invoicing
Participate in maintaining shop equipment and keeping the shop area clean at all times
Fabricate special brackets for power units and generator sets
Paint generators and stock parts for power units and generator sets
High school diploma or equivalent required
Working knowledge of blueprints and wiring diagrams
Must possess a working knowledge of the basic principles of electricity
Ability to operate forklift
Must have an internal drive for customer service and provide an elevated level of service for internal and external customers
Must comply with safety rules and regulations and apply them to daily work routines for personal safety and the safety of others
Welder Fabricator & Rigger Resume Examples & Samples
Work from shop orders, blueprints, sketches and/or verbal information to layout, setup and operate metal working equipment such as shears, brake, rolls, drill press, power saws, welding machines, spot welders, etc
Use a regular range of hand tools to fabricate, repair and build iron work products
Layout complex designs and make all computations for metal loss or gain
Assemble details by bolts, rivets, welding, brazing, soldering, etc
Perform all welding operations in all positions to install or repair equipment
Duties include preparing foundations, moving, placing, and assembling plant equipment of all types safely and with a minimum interference to other operations
Operate fork truck as required in performance of job duties
Duties involve application of specialized knowledge and experience and the use of considerable judgment to plan and perform sequence of operations or procedures where only general methods are available
Perform other related duties in department or throughout the plant as directed
Instruct and assist as necessary. Detect and refer unusual conditions to the supervisor
Maintain work area and equipment in a clean and operating condition
Follow prescribed or standard safety regulations
Journeymen or six (6) years of documented experience as Millwright
Fork truck experience
Must have minimum of three (3) years of Rigging experience
Minimum three (3) years of welding experience
No relocation benefit is offered for this position. Only candidates residing within the immediate geographic area (50 miles) of Syracuse, NY will be considered for this position
Ability to problem solve and understand mechanical equipment
Background in machining and electrical equipment
Experience with hydraulics, and pneumatics controllers
Ability to read and interpret blue prints and schematics
Fitter / Fabricator Resume Examples & Samples
Able to work in a manner that ensures the safety of themselves and others
Recognise and report and resolve hazards identified
Confidence and ability to intervene on practices deemed to be unsafe
Be aware of physical limitations based upon job requirements
Shop Welder / Fabricator Resume Examples & Samples
Must have a valid driver's license to be considered
Must be safety minded at all times
You're own reliable transportation
Machinist / Fabricator / Integrator Resume Examples & Samples
HS diploma or equivalent and 5 years of relevant experience
Must have experience operating and programming CNC machines using Mastercam software
Must have a working knowledge of Microsoft Office Applications
Must have a working knowledge of hydraulics, assembly and systems integration
Must be able work second shift, which starts around 3pm to 5pm
Ability to import solid models
Ability to operate and program wire edm using Espirit software
Ability to obtain and maintain an SSBI clearance
Construction Fabricator Resume Examples & Samples
High School Diploma / GED, Home School Certification or international equivalent
Minimum of 3 years of experience in pipefitting, fabrication, and operation of drill press, belt sander, band saw, ironworker and bench grinder
Experience in reading P&IDs (Piping and Instrumentation Drawing)
Knowledgeable and committed to Environmental, Health & Safety (EHS) practices
Knowledge of basic inventory control concepts
Knowledge of basic quality control concepts
Diligent and customer focused
Strong teamwork skills
Sheet Metal Fabricator Resume Examples & Samples
6 to 12 months' aerospace manufacturing experience is preferred
Math Skills – decimals, percentages, fractions - geometry and trigonometry preferred
Read and understand internal procedures and policies and travelers
Computer Skills - able to learn new screens, reports, functions, software programs and internal ERP systems
Communicates courteously and professionally at all organizational levels.
Must be able to communicate effectively
Frequently required to walk; use hands to finger, handle, or feel objects, tools, or controls; and reach with hands and arms
Annual baseline hearing test is required
Occasionally required to sit, stoop, kneel, or crouch
High school diploma or equivalent; or one to three months related experience and/or training; or equivalent combination of education and experience
Must qualify for any and all required certificates
Working conditions are: 100% manufacturing environment
Regularly exposed to wet and/or humid conditions and airborne particles
Noise level is usually loud
Hearing protection is required
Safety glasses (ANSI Z87 compliant) required in all manufacturing areas
Fully enclosed shoes of solid, leather construction with a steel or composite toe cap (ANSI Z41 compliant) must be worn in all manufacturing areas
171 Stacey Road
Welder / Fabricator Resume Examples & Samples
Sets up, adjust and uses equipment by adjusting gas flow, wire feed rate and heat settings per standard practices
Assemble parts in fixtures or jigs
Observes process for defects and makes timely corrections
Replaces nozzles, contact tips, weld wire spools, rod, gas bottles, and gauges as required
Inspects work, quality and dimensional requirements and correct parts alignment
Performs minor maintenance of the equipment
Performs routine record keeping as required
Operates other equipment in the Machine Shop such as saws, grinders, drills, and various other equipment as required
Hand welds various metal parts in compliance with applicable in shop welding requirements and codes
Works from shop drawings, blueprints, sketches, work orders, and verbal instructions form the Shop Supervisor/Manager
Maintain a clean and orderly work and shop area
Possess a working knowledge of welding and fabrication techniques
Prefer 1 year entry level experience. However, will train depending on a combination of educational and work experience backgrounds
Good mechanical skills and abilities
Good skill and ability in Oxyacetylene and Arch Welding, TIG and MIG Welding, Plasma Arc Cutting, Pipe Welding, and multiple position welding such as flat, vertical and overhead positions
Requires a minimum of 3 years experience as a Welder/Fabricator or equivalent work and education experiences
Good skills and abilities in layout and fabrication
Ability to read shop sketches and blueprints
Requires a minimum of 5 years as a Welder/Fabricator and Machine Shop Processes
Operation of meal lathe, mill, hydraulic brake, rolls, shear, and other shop equipment and tools as required
Structural and Pipe Welding must be certifiable as per welding certification codes
Provide leadership and experience to other Welder/Fabricators to increase the technical expertise of the fabrication shop and machine shop
Electronics Fabricator / Installer Resume Examples & Samples
Perform miscellaneous tasks related to immediately addressing any environmental, health and safety concerns. Assist other personnel with day-to-day physical/administrative tasks related to shipping, receiving, storing, distributing and placement of materials, parts, supplies and equipment as necessary
Monitor safety compliance of and provide guidance and assistance to external support or vendor staff operating in assigned areas
Perform routine drilling, cutting and punching operations on metallic and non-metallic materials incidental to regular duties
General technical understanding of elementary electronics assembly and installation techniques and procedures
Experience supporting installation/maintenance of computer equipment in a data center is strongly preferred
Good interpersonal skills and ability to interact with program staff, facilities staff, external vendors, and other internal/external parties in a professional and courteous, customer oriented manner
Advanced product knowledge of all materials associated with a data center infrastructure
Substantial organizational skills with an ability to work accurately with high attention to detail
Some entry level work experience in assembling and installing general electronics equipment
High school/ trade school courses in tool usage, soldering, and blueprint/schematic reading
Welder / Fabricator Resume Examples & Samples
Certify in GMAW-P 2G per AWS D1.1 for welding of carbon steel coupling assemblies and/or welding of carbon steel fittings with fillet or full penetration welds per requirements
Cut the formed and rolled carbon steel coupling body to the proper length per the shop work order instructions
Fully assemble all standard carbon steel coupling types
Test any standard coupling type
Certify in GTAW welding operator for carbon and stainless steel per AWS
Certify in GMAW-P 2G per AWS D1.6 for welding of stainless steel coupling assemblies and/or welding of stainless steel fittings with fillet or full penetration welds per requirements
Cut the formed and rolled stainless steel coupling body to the proper length per the shop work order instructions
Fully assemble all standard stainless steel coupling types
Ensure hourly employees assigned to work orders or indirect labor tasks stay on track to maintain proper work flow
Communicate resource requirements and issues to shift supervisor
Clarify work order requirements and provide guidance and/or training to hourly workers as required
Ensure required documentation is completed and is accurate