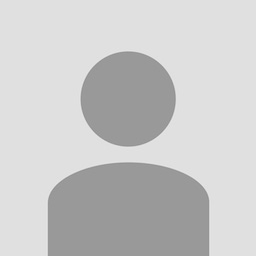 Email
e
machado.colon@gmail.com
Socials
LinkedIn

l

jorgemachadocolon

(LinkedIn)
Creative-thinking technology executive, behavioral strategist, and futurist marketing blogger with over 14 years of experience. I have been blending creativity, data and technology to progressively advance brands strategy-objectives and the audiences they serve (i.e. Molson Coors, L'Oréal, MasterCard, Hershey's Company, Walgreens, Lancôme, Mitsubishi, Infiniti, Merck, Campbells Soup Company, Turismo de Puerto Rico, and more). I have built intricate technical depth in customer behavior and experiences (CX) via extracting meaning from and interpreting data while delivering a creative mind and challenging conventional thinking. I will continue to disrupt the ancient playbook by implementing creative strategy, systems thinking, innovation management frameworks, and agility to strengthen BIG IDEAS and media diversity.
VP, Experience Strategy & Innovation
VMLY&R
VP, Experience Strategy & Innovation
Demonstrated competency with engaging clients and diagnosing the root of the business challenge
Ability to work in an ambiguous environment; strong problem solving and troubleshooting skills, and a superior critical thinker
Proven ability to rapidly synthesize large quantities of information from a wide range of qualitative and quantitative research techniques, identify critical observations and insights, and summarize driving implications and opportunities
Ability to effectively lead, influence and negotiate across different disciplines, internal and external, to achieve desired outcomes
An innovator and visionary with a creative imagination and a way of working that inspires creativity
A demonstrated passion, familiarity, and curiosity with design thinking methodology
Strong communication, project management skills and ability to work with senior clients
Director of Innovation
VMLY&R
Director of Innovation
Assist leadership in the development of business/advertising plans while aligning resources and budgets to accomplish specific goals; internal, new business, RFP's, FTE's, and agency consulting services (BAV/Social).
Understand and anticipate internal business legalities and SOX auditing processes (digital and media).
Oversee strategy and KPI's; guide creative work throughout the development life-cycle.
Manage, and prioritize CRM/CX development road-maps/journeys/playbooks to bridge creative "big ideas" and media.
Develop qualitative and quantitative methodologies to push creative and media business aligned solutions.
Lead transformation across all groups/departments and champion education for all our clients.
Manage 2MM+ in social paid media a 85% more than 2016.
Creative and Strategy awards judge: (1) The Drum, (2) Festival of Media (FOMLA), (3) SIA International Creative Awards, (4) International Business Awards (Stevie Award), and (5) SME "Sales and Marketing Association".
Director of Innovation
Young & Rubicam
Director of Innovation
Spearhead digital business for +12 brands that showcase the best use of digital space.
Guide +8 creatives with channel ideas and latest benchmarks from the digital/social/mobile world.
Champion digital/social planning and strategy; collaborate with brand strategists and research.
Lead an in-house media buying, front-end UI/UX and content development team that improved digital production revenue +70%.
Introduced Objective Based Planning, Agile and CX; improved digital outputs/production by 12 days.
Improved Coors Light sales 11% YoY with mobile always-on/experiential focused strategy.
Changed Coors Light perceptions/awareness by turning customers into marketeers (+300% UGC).
Selected as Coors Light digital benchmark at digital planning/strategy for LATAM '16 - '19
Improved Prego's market share by 10% placing them #1 nationally YoY 2017 (only digital/on-premise).
Exceeded Mazola health qualitative perceptions by 12% and advertising awareness 10% with an average campaign ROI of 40% with creative activations and strong digital A/B strategy.
Creative Director
McCann Worldgroup
Creative Director
Integrate and transform the current creative proposition into an aggressive media, technology and digital media structure; leading +14 peers through extensive training, support and SOW shuffling.
Ensure all work for +12 brands is consistent, on strategy and supports business objectives.
Responsible for developing and monitoring the annual creative forecast / expense budget and goals.
Support +4 account directors and PM's managing SOW, monthly billing and bimonthly P&L recaps.
Worked with regional teams in +6 RFP's and present digital proposals.
Director of Innovation
McCann Worldgroup
Director of Innovation
Lead the integration and implemented a system for creative experimentation supported by data while managing digital operations for Universal McCann (creative and strategy).
Champion the sweet-spots for strategic brainstorming, brief development and creative technology.
Increased 10% brand awareness for Dentyne Ice through social media, influencer and on-premise strategy. Developed the '15 campaign based on an extensive social listening program.
Grew 5% sales for Ritz Crackers by improving digital CX and on-premise creative executions.
Boosted MasterCard transactions 12% for Priceless Puerto Rico '14 (sem/seo, paid social and programmatic) and 40% for Priceless Surprises '15 (paid social and curated video content).
Surpassed test drive leads by 24% by implementing 'live 3d mapping' and mobile forms for Chevrolet in multiple Auto Shows.
Implemented a shopper marketing program that helped L'Oreal Paris increase sales by 3% across all brand categories in '15.
Implemented a community management process that was 90% more affordable and cost effective than previous efforts with 17% of organic proof of purchase (UGC).
Digital Director
Universal McCann
Digital Director
Lead digital media operations of $6.2MM yearly in the Caribbean and LATAM for 3 years.
Spearhead a 24% digital growth '13 - '15 and presented the case study for LATAM partners in Panama.
Structured in-house web-development, paid media strategy, buying and reporting - focused on 10% cost reduction and monthly opportunistic 3% forecasts while partnering with account directors.
Acquired Google's 1st Agency Partner certification in Puerto Rico and multiple FOM awards '14 - '16.
Set-up local IPG (FCB & McCann) digital media/production capabilities while transforming 16+ brands.
Improved sales (digital contribution) for L'Oreal brands by 15% from '13 to '15 and 10% in '16 with strong social, CRM, influencer, and omni-channel strategy (L'Oreal Paris, Maybelline, Lancome, and Garnier).
Bumped Mitsubishi's brand awareness 6% and advertising awareness 12% during '15 with strong social content strategy and tactical on-premise activations (online to offline).
Additional Experience (2004 - 2011)
Additional Experience (2004 - 2011)
Professor (Masters Degree) - Atlantic College University
Digital Art / Interactive Director - GFR Media
CAD Drafter - General Electric of Puerto Rico
MBA, Global Management
MBA, Global Management
Designed to develop an understanding of concepts and strategies used in global corporations and the opportunity to develop leadership, decision making and organizational skills.
BS, Industrial Design
The Art Institute of Fort Lauderdale
BS, Industrial Design
Applied creativity and applied science to improve the aesthetics, ergonomics, functionality, and/or usability of a product, and it may also be used to improve the product's marketability and production.
Additional Education
Additional Education
WPP, Young & Rubicam - MiniMBA
24+ Online Courses & Certifications
Technology & Software
Technology & Software
Coding: HTML / CSS, jQuery, PHP, Python, Wordpress
Languages: Bilingual (English / Spanish) and basic French
Software: Adobe CC, Office 365, PowerBI, Tableau, Rapid Miner, Sysomos, Brandwatch, Social Bakers